Synology is a less known brand in the world of consumer electronics and some people know the company only for its advanced Network Attached Storage (NAS) solutions. However, Synology also manufactures wireless routers for consumers and small businesses. It has a few models, accompanied by outstanding firmware and software support, and they just launched their first Wi-Fi 6 router - Synology RT6600ax. Yes, it's late to the party, as the market is already filled with lots of models from other companies. But this doesn't mean that Synology RT6600ax should be ignored. On the contrary, RT6600ax can offer many things you don't get from others. Read this review to learn why it's an impressive Wi-Fi 6 router:
Synology RT6600ax: Who is it good for?
This wireless router is a suitable choice for:
Users who have 2.5 Gbps internet connections
People who want fast Wi-Fi in their homes or small businesses
Users who like efficient security, parental controls, VPN, and other advanced features on their router
Those who want advanced control options on their router's mobile app
Wi-Fi networks that include many connected devices
People who want a router with a fast USB port to turn into a NAS or media server
Pros and cons
Here are the things we like about Synology RT6600ax:
Excellent hardware that can handle many network devices
Fast Wi-Fi on all three bands
WPA3 encryption support
160 MHz channel bandwith
Modular firmware with many advanced features that you won't find anywhere else
Ultra-fast USB 3.2 Gen 1 port
Mesh Wi-Fi support
Top-notch security tools and parental controls
Excellent help documentation
There are few downsides too:
All its Ethernet ports should have been 2.5 Gbps ports, not just one
Small coverage area on the 2.4 GHz band
It's pricier than other AX6000 routers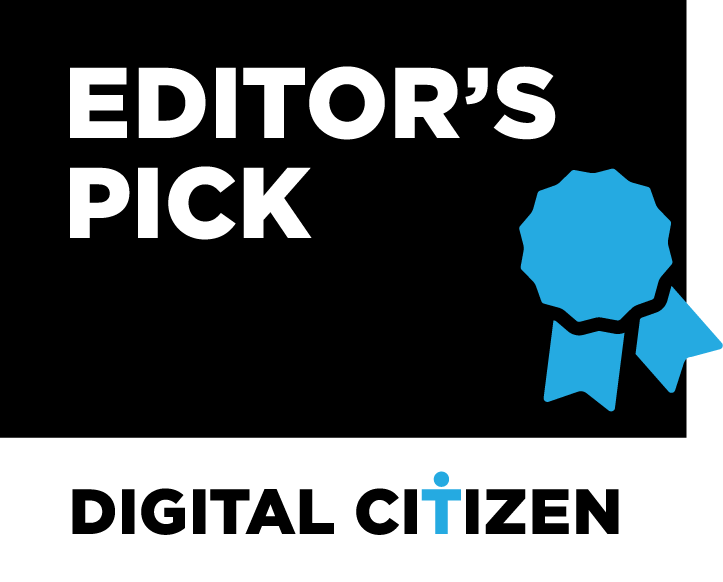 Verdict
Synology RT6600ax is a combination of superb hardware and firmware in a simple no-nonsense package that doesn't overpromise anything. Except for its small coverage area on the 2.4 GHz band, Synology RT6600ax hits all the right boxes, and it has quickly become one of my favorite models. I recommend it to anyone who can afford it and wants a well-crafted Wi-Fi 6 router that's not just fast but also secure, capable of doing just about anything you can think of. I highly recommend it, and I'm convinced you won't be sorry for your purchase.
Unboxing the Synology RT6600ax
The packaging used by Synology for its products is always rather spartan, including the one for the RT6600ax router. This product comes in a simple cardboard box with a sticker on the top cover showing a picture of the router and its main technical characteristics.
Synology RT6600ax comes in a simple cardboard box
On the back and the sides of the cardboard box, you find details about the hardware and software features of the router.
The back of the box is even simpler than the front
When you unbox the router, you find the following items: the router itself, its power adapter, a CAT5e network cable, and the user manual.
What you find inside the box
The unboxing experience offered by Synology is very straightforward, with simple materials. Inside the box, you find what you need to start setting up your network immediately.
Hardware specifications and design
Synology RT6600ax has a classic design with six external non-detachable antennas. On the top, you see the Synology logo, some ventilation grids, and LEDs that signal the router's functioning and its features: Wi-Fi, Ethernet ports, and internet access. It is a tri-band Wi-Fi 6 router, with the total theoretical bandwidth split as follows: 600 Mbps for its 2.4 GHz band, 4800 Mbps for its first 5 GHz band, and 1200 Mbps for its second 5 GHz band. Synology RT6600ax offers 4x4 MU-MIMO wireless transfers on the 5 GHz bands and 2x2 MU-MIMO on the 2.4 GHz band. The first 5 GHz band can work with a 160 MHz channel bandwidth, while the second with a maximum of 80 MHz. You can also use WPA3 encryption on all bands, which is excellent.
Synology RT6600ax has six external antennas
The router has a very aggressive look, with ventilation grids on the front and the model discretely written on the right.
Synology RT6600ax seen from the front
On the right side of the router, you find the buttons for WPS and Wi-Fi, which enable or disable these features. There are no buttons on the left side of the router, only the ventilation grids similar to those on the right.
The buttons for WPS and Wi-Fi
On the bottom of the Synology RT6600ax, there are other ventilation grids that help keep things cool, a sticker with information about the product you bought, and two holes for mounting the router on walls.
On the bottom, you find holes for mounting the router on walls
On the back of the router, you find a USB 3.2 Gen 1 port, a WAN port working at 1 Gbps, a 2.5 Gbps port that can be used either for WAN or LAN and three other 1 Gbps Ethernet ports. Next to them, you can see the Power button for the router, a Reset jack, and the Power jack.
The ports on the back of the Synology RT6600ax
Inside the Synology RT6600ax, there is a quad-core Atheros IPQ6018 1.8 GHz processor from Qualcomm, 1 GB of DDR3 RAM, and a generous 4 GB of eMMC Flash storage for the firmware.
The router is quite large and heavy, with a size of 175 mm x 320 mm x 200 mm or 6.88 x 12.59 x 7.86 inches in height x width x depth and a weight of 1.6 kg or 3.52 pounds.
If you want more technical information about this product, I recommend you visit its official page: Synology RT6600ax.
Setting up and using the Synology RT6600ax
Setting up the Synology RT6600ax can be done both using a web browser on a computer that's connected to the network managed by the router and by using the DS router app for Android and iOS. This time, I chose to use the mobile app for this process. The DS router app offers a friendly and comprehensive wizard for the installation of your router. It starts by informing you about your privacy, the types of data it collects, and for which purposes. Then, you choose the Synology router you want to set up, create an admin account for the router, choose a name and password for your Wi-Fi, select the operation mode for your router, add the details for connecting to the internet, and agree to the terms of service.
Setting up the router using the DS router app
The DS router app applies your settings and asks you to reconnect to your Wi-Fi using the details you've just entered. Next, you can choose to link your router to a Synology cloud account that allows you to configure and monitor your network from anywhere, as long as you're connected to the internet. This step is optional. Once that is out of the way, you see your Synology router in the app and can manage all its settings.
The DS router app
What I appreciate about the DS router app is that it offers an extensive list of configuration options. You can manage your Wi-Fi settings, share the connection details with others, manage connected devices, configure parental controls (included in the Safe Access module), and access many other features like VPN, port forwarding rules, the firewall, or firmware updates. While the mobile app is not as comprehensive as the router's admin web-based interface, it covers most of the things you need. Speaking of which, I'm always impressed by how well made Synology's web-based interface is: it's called Synology Router Manager or SRM - a custom version of Linux that was created by Synology for managing its routers. It is available in twenty languages (less used languages like my native Romanian are not included though), it is very modular (you install the modules/features you want and remove those you don't to optimize resource consumption), very well organized, and with plenty of advanced configuration options and features.
SRM v1.3 is available in twenty languages
For the most part, SRM is very easy to use and finding your way shouldn't be a problem even if you are not a technical user. The user documentation is very well organized and easily accessible. Therefore, even if you come across more technical settings, you have all the information you need to set things up correctly. The only downside I could find was that I couldn't set the Synology RT6600ax to NOT use Wi-Fi 6 for all its bands. On tri-band routers, I personally prefer to use the following setup: Wi-Fi 4 for the 2.4 GHz band, Wi-Fi 5 for the slower 5 GHz band, and Wi-Fi 6 for the fastest 5 GHz band. I couldn't do this here, and Wi-Fi 6 was turned on for everything. I think that Synology should improve this aspect in their future SRM versions.
Configuring the Wi-Fi on Synology RT6600ax
Leaving this issue aside, you CAN set the Synology RT6600ax to broadcast using the older standards alongside Wi-Fi 6. Therefore, there's no reason to panic because even older devices should still see and connect to your Wi-Fi, even if they are not compatible with Wi-Fi 6 networks. I was saying earlier that the SRM is modular. This means that it includes only the features that Synology considers as "core" to the router and what most people would want to use. Extra features like the VPN Plus Server, Threat prevention, and Media Server can be installed, configured, and updated as modules from the Package Center.
The Package Center is where you install advanced features
In my view, this is a very good approach because it doesn't overload the hardware resources of your router with features that are dormant and not used. People get to install and use only what they want, without any bloatware, and that's great.
In my week of using this router, I noticed the following aspects:
The Wi-Fi is fast on all three bands, and downloads are generally fast everywhere in the coverage area.
The coverage for the 2.4 GHz frequency band has similar issues to the Xiaomi routers I've tested in recent weeks, all equipped with Qualcomm processors, just like Synology RT6600ax.
Transfers on the 2.4 GHz band also suffer from relatively high variability, with big differences between the minimum and maximum speeds achieved.
Wi-Fi 5 and Wi-Fi 6 performance is very good across the board.
If you want to know more about the real-world performance offered by the Synology RT6600ax, go to the next page of this review, where I present detailed measurements.