Fast internet connections are slowly gaining ground everywhere in the world. As our homes and businesses are increasingly crowded with more devices that require Wi-Fi connectivity, getting yourself a good router is a must. If you want a solid mid-range Wi-Fi 6 router, which features modern hardware and offers good performance, you should take a look at the ASUS TUF Gaming AX3000 V2 or ASUS TUF-AX3000 V2, as you'll see it named in some shops. Here's what this router has to offer:
ASUS TUF Gaming AX3000 V2: Who is it good for?
This wireless router is a smart choice for:
Internet connections with speeds of up to 2.5 Gbps
Online gamers who want minimal latency when gaming
Families who want efficient parental controls, antivirus, and firewall protection
Medium-sized apartments and equivalent office spaces
People who want to remotely control their router from anywhere on the internet using a mobile app
Users who want to control their home network using Alexa and IFTTT (If This, Then That)
Pros and cons
Here are the things I like about ASUS TUF Gaming AX3000 V2:
It can use 2.5 Gbps internet connections
Excellent performance when using the Wi-Fi 6 standard
Fast USB port
Useful features for gamers
Excellent security tools and parental controls
It can be controlled using a mobile app from anywhere
Innovative VPN features
There's one downside too:
Less-than-impressive performance when using older standards like Wi-Fi 4 and Wi-Fi 5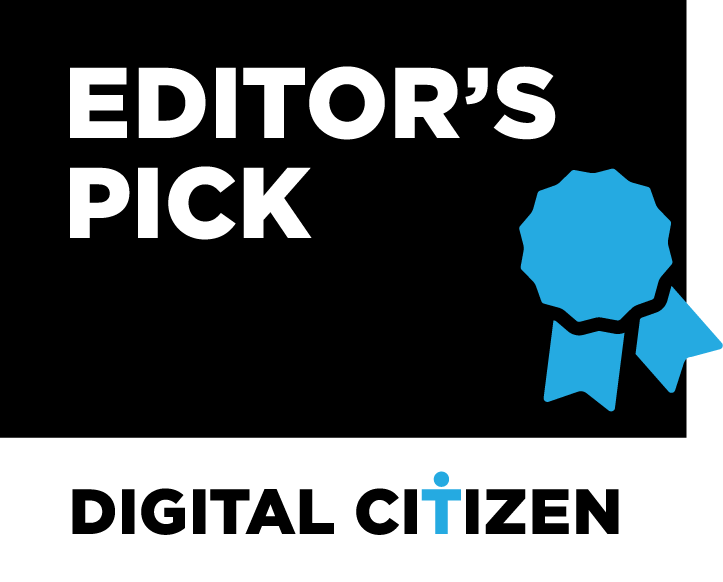 Verdict
ASUS TUF Gaming AX3000 V2 is a good wireless router that checks all the fundamentals: modern hardware that can handle many connected devices, good Wi-Fi 6 performance, tons of valuable features, and excellent security. Its support for 2.5 Gbps internet connections and the Link Aggregation feature also make it ideal for people who want to future-proof their network. I like it a lot and recommend it to anyone who wants a Wi-Fi 6 router that offers good value for money.
Unboxing the ASUS TUF Gaming AX3000 V2
This gaming router comes in a black cardboard box, with a big picture of the device on the top cover, alongside the product name and ASUS and TUF Gaming branding.
The packaging for ASUS TUF Gaming AX3000 V2
On the sides of the box, there are quite a few details about the hardware configuration of the ASUS TUF-AX3000 V2 router. On the bottom of the box, there's plenty of information about some of its most interesting features, starting with its 2.5 Gbps WAN port and LAN aggregation features, that allow you to use two 1 Gbps internet connections simultaneously. Inside the box is the router, its power adapter, a short network cable, the quick setup guide, the warranty details, and a troubleshooting guide.
Everything you find inside the box
The unboxing experience for ASUS TUF Gaming AX3000 V2 is a standard one. Taking the router out of the box is done in no time, and inside, you have all the information and accessories you need to get started.
Hardware specifications and design
ASUS TUF Gaming AX3000 V2 has an aggressive rugged look aimed mostly at gamers. Its four external antennas are not detachable. When you extend them to their intended positions, the router has a size of 27 x 15 x 19 cm or 10.63 x 5.91 x 7.48 inches. It also weighs about 547 grams or 19.29 oz, which is surprisingly light. Design-wise, you see a golden TUF logo on the top, which is not backlit like the one on the ASUS TUF-AX5400. The same gold color is used for certain areas on the antennas, and it helps the router have its own visual identity.
ASUS TUF-AX3000 V2 is designed to appeal to gamers
There are many LEDs on the top cover of the ASUS TUF Gaming AX3000 V2, which signal the status of different aspects: your internet connection, the Wi-Fi for each band, your Ethernet connections, and so on. The LEDs are visible but not annoying, and they can be turned off by setting the WPS button on the back to control the LEDs instead of the WPS feature.
There are several LEDs on the top
Speaking of the back of this router, here is where you find all its ports. You have the Power jack and the Power button, a USB 3.2 Gen 1 port, four Ethernet ports at 1 Gbps (two of which feature LAN Aggregation), and the WAN port, which can work at speeds up to 2.5 Gbps.
The ports are on the back of the router
TIP: For more information about USB ports, their versions, and speeds, read this article: What is USB? Types of USB, speeds, ports & connectors.
On the sides, you see some ventilation grids, used to cool the powerful hardware inside the ASUS TUF-AX3000 V2 router: a quad-core Broadcom BCM6756 processor running at 1.7 GHz, 512 MB of RAM, and 256 MB of storage for the firmware.
The sides feature ventilation grids
On the bottom of the router, you have large ventilation grids, four rubber feet for holding the router steady on flat surfaces, and two holes for mounting it on walls. You also find stickers with information about the specific router you bought, its default Wi-Fi settings, serial number, and so on.
The bottom of the ASUS TUF-AX3000 V2
ASUS TUF Gaming AX3000 V2 is a dual-band Wi-Fi 6 router with a total theoretical bandwidth split as follows: 2402 Mbps for the 5 GHz band and 574 Mbps for the 2.4 GHz band. This makes it an AX3000 wireless router. Other important features include its 160 MHz channel bandwidth support, WPA3 encryption, and 2x2 MU-MIMO wireless transfers.
As you can see, the specs of this router are those of a mid-range device, which should perform well. For more information about this product and its specifications, visit this page: ASUS TUF Gaming AX3000 V2.
Setting up and using the ASUS TUF Gaming AX3000 V2
When you install the ASUS TUF Gaming AX3000 V2 using a laptop and a web browser, it's clear that you're dealing with a gaming router as soon as you load the quick setup wizard, which uses a TUF Gaming skin, just like the rest of the administration interface.
Setting up the ASUS TUF-AX3000 V2 router
The initial setup is the same as it is on all ASUS routers: you start by providing the connection details for your internet connection, setting a name and password for the Wi-Fi, and choosing the username and password for the router management interface. In the end, you see a summary of your settings, and you can connect all your devices to the network. After the initial setup is complete, checking for firmware updates and installing them is a great idea. This way, you can benefit from the latest bug fixes and any features that ASUS added after the release of this router.
Updating the firmware is a good idea
Another great idea is to enable the auto updates for the firmware and have the router handle this task automatically each night, during a time frame when everyone is asleep. The web interface for this TUG Gaming router is friendly, well-organized, and available in 25 languages. Also, the level of control you get is impressive: you can configure everything you want, from the VPN features, antivirus protection, and port forwarding for online gaming, to the many parameters of the wireless network.
The web admin interface uses a TUF Gaming skin
Documentation is easily available through links at the bottom of the interface. You also see a question mark for some settings when hovering over them with the mouse. Clicking on it reveals a tooltip with information on what that setting does, as shown in the screenshot below.
Help documentation is easily available
You can also manage the ASUS TUF-AX3000 V2 router using the ASUS Router app for Android and iOS. The app is free and easy to use. It offers a surprisingly larger number of features and settings. However, it can't cover everything you get from the router. Therefore, you still need to access its web-based admin interface if you want complete control. The app itself works the same as for all ASUS routers, and, unlike the web-based interface, it doesn't have a TUF Gaming skin applied to it.
The ASUS Router app
I enjoyed my experience with the ASUS TUF-AX3000 V2 and liked that I could use WPA3 encryption or 160 MHz channels on the 5 GHz band to take full advantage of the Wi-Fi 6 standard. The overall performance was solid, and the stability of network transfers was especially good on the 5 GHz band when using Wi-Fi 6. When switching back and forth between standards, I noticed that this router is slower when using Wi-Fi 4 and Wi-Fi 5 and tends to favor Wi-Fi 6 for both bands.
For details about the real-world performance offered by ASUS TUF Gaming AX3000 V2, including a comparison with other routers, go to the next page of this review.