I recently decided to change my main monitor and replace it with a new one with a 4K resolution. As I also wanted something that offers excellent performance in gaming, I chose to try the ASUS ROG Strix XG32UQ. Featuring a 4K IPS panel with a 32-inch diagonal, 1 ms response time, and a fast 160 Hz refresh rate, it promised to tick all the boxes on my list, spec-wise. And after testing it for a while, I decided to keep it. Would you like to know more about the reasons behind my choice? Do you want to find out if this monitor should be on your shortlist too? Read this review and see what the ASUS ROG Strix XG32UQ has to offer in real life:
ASUS ROG Strix XG32UQ: Who is it good for?
The ASUS ROG Strix XG32UQ is an excellent choice for:
Gamers who want a monitor with a high refresh rate and fast response time
Anyone looking for a 4K monitor with excellent color reproduction
Gamers who have powerful graphics cards
Fans of the Republic of Gamers brand
Pros and cons
There are many positive aspects about the ASUS ROG Strix XG32UQ:
Generous screen real-estate (4K resolution, 32 inches in size)
It's super fast (160 Hz refresh rate, 1 ms response time)
Excellent color coverage and high contrast
Compatible with both NVIDIA G-Sync and AMD FreeSync Premium Pro
Generous amount of ports, including HDMI 2.1
Beautiful design, compatible with VESA mounts
Generous bundle of accessories
There are also a couple of drawbacks:
It's quite expensive
It doesn't have a USB-C port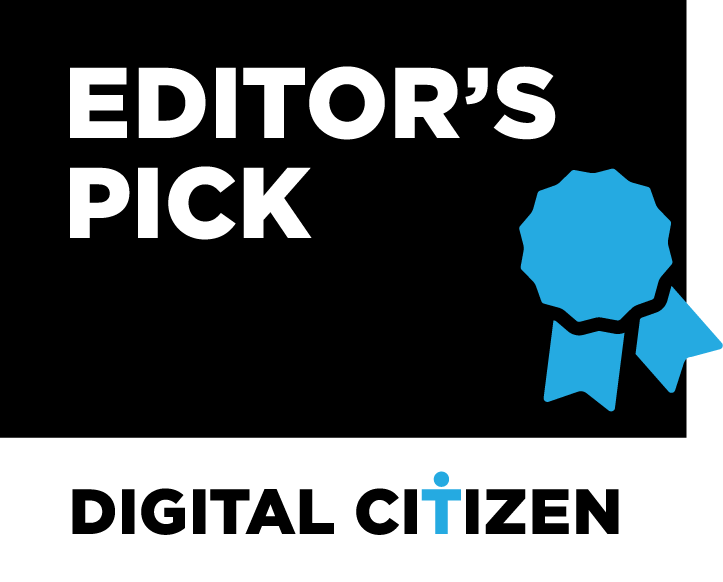 Verdict
The ASUS ROG Strix XG32UQ is a 4K monitor I recommend to everyone. Its specs and large size make it a great choice for all the gamers out there who have a powerful graphics card to match, regardless of whether they're fans of e-sports and need minimal lag or just love playing AAA titles in high resolutions and high-quality visuals. The excellent IPS panel with accurate color reproduction also recommends the monitor to other types of users, such as creative professionals. If you can afford it, get the ASUS ROG Strix XG32UQ. I'm certain you'll be happy with your decision.
Unboxing the ASUS ROG Strix XG32UQ
The ASUS ROG Strix XG32UQ is a large monitor, and so is its packaging. The box is made of hard cardboard and features pictures of the monitor on its sides, together with the Republic of Gamers logo, the monitor's name, and some key aspects about it, like its diagonal size or its ultra-fast refresh rate.
The box of the ASUS ROG Strix XG32UQ
When you open the box and take everything out, you get the monitor but also a lot of cables, accessories, and documents. Depending on your region, in addition to the monitor itself, the package will contain some or all of the following: a color pre-calibration report, a DisplayPort cable, an HDMI Ultra High-Speed cable, the monitor's power adapter and power cord, a quick start guide, a ROG pouch, a ROG sticker, a USB 3.0 cable, a warranty card, and a wall-mount spacer screw package (with four screws inside).
Unboxing the ASUS ROG Strix XG32UQ
Unboxing the ASUS ROG Strix XG32UQ is a highly satisfying experience. The box looks good, and the contents are very generous. Not only do you get the monitor, but also a lot of bundled accessories.
Hardware specifications
The ASUS ROG Strix XG32UQ uses a fast IPS 16:9 widescreen panel with a 1 ms response time and a UHD resolution of 3840 x 2160 pixels. The display has a non-glare surface, its typical brightness is 450 cd/m2, and the contrast ratio is 1000:1. And, to make your experience even better, the monitor's viewing angles are also excellent: 178 degrees both horizontally and vertically.
ASUS ROG Strix XG32UQ is a 4K gaming monitor
By default, the panel has a refresh rate of 144 Hz but can be overclocked to an even higher refresh rate of 160 Hz, which is quite amazing for a 4K screen. Pair that with the fact that the monitor is also compatible with NVIDIA's G-SYNC and AMD's FreeSync Premium Pro technologies, and you get an excellent monitor for gaming at high refresh rates and high 4K resolution.
ASUS ROG Strix XG32UQ offers a max refresh rate of 160 Hz
TIP: If you're using Windows 10, here's how to change the refresh rate.
The top 160 Hz refresh rate can be reached using the DisplayPort 1.4 DSC port of the monitor on a gaming PC equipped with a graphics card that has such a port. However, the ROG Strix XG32UQ is a great choice for console gamers too. On the back of the device, there are two HDMI 2.1 ports that allow for native 120 Hz 4K gaming, suited for consoles such as the PlayStation 5 or the Xbox Series X.
The ports found on the back of the ASUS ROG Strix XG32UQ
In addition to the display input ports I already mentioned, the monitor also offers a 3.5 mm headphone jack and a USB hub with two USB 3.2 Gen 1 Type-A ports which you can use for connecting any peripherals (like portable SSDs, keyboards, mice, or webcams). Unfortunately, there's no USB-C port, which is something I didn't think ASUS would omit on any high-end monitor like this one.
The ROG Strix XG32UQ can also brag about offering excellent color coverage. With a 96% DCI-P3 color gamut and with support for DisplayHDR 600, the monitor promises to offer top-notch color reproduction not only in games but also in content creation software or video playing.
Regarding the adjusting options, you should know that the monitor can tilt between -5 and 20 degrees, swivel between -20 and 20 degrees, and its height can be adjusted between 0 and 3.15 inches (8 centimeters). It can also be mounted on a wall or a desk arm using its built-in VESA mount system (100 x 100 mm).
Adjusting the position of the ASUS ROG Strix XG32UQ
The physical dimensions of the monitor are as expected for a 32" display, but it's lighter than I thought (5.77 kg without the stand and 8.9 kg with the stand). That's great, as it means you can find many options if you're looking for a desk arm. Together with the tripod stand, the monitor measures 728.18 x (539.87~459.78) × 279.93 mm in width, height, and depth. If you're used to the imperial measuring system, that's 28.69 x (21.26~18.10) × 11.02 inches. Without the stand, the display's height is 428.52 mm (16.87 in), while its depth (thickness) is 87.12 mm (3.43 in).
Last but not least, you might want to know that the ASUS ROG Strix XG32UQ can draw up to 35 Watts when in use. Also, when turned off, it shouldn't consume more than 0.3 Watts.
If you want to see all the specifications and features for the ASUS ROG Strix XG32UQ, visit this website: ASUS ROG Strix XG32UQ Specifications.
No matter how you look at it, the ASUS ROG Strix XG32UQ shapes up as a high-end monitor. With a fast IPS panel, the monitor delivers a high refresh rate, as well as excellent color and contrast, and it does it all in 4K. It's clearly a great option for both gaming and other applications demanding outstanding color reproduction.
Using the ASUS ROG Strix XG32UQ
First, a few words about the design of the ASUS ROG Strix XG32UQ. Since I got it on my desk, one of the things I loved about this gaming monitor was how slim its bezels are. While the one on the bottom of the display is relatively large, also featuring a silver ROG logo in the middle, the top and side bezels are extremely thin, measuring just a few millimeters in thickness. That makes for a seamless transition between the panel and the plastic body of the monitor, and it looks good!
ASUS ROG Strix XG32UQ has thin bezels
The back of the monitor also received its share of attention from ASUS' designers, even if it's something we don't see as often as the screen. 🙂 The back features a large Republic of Gamers logo towards one of its upper corners, on top of a sci-fi pattern that fills half the entire surface. The other diagonal half is unadorned and home to the physical buttons and joystick used for navigating the monitor's OSD and configuring how it works.
The back of the ASUS ROG Strix XG32UQ looks good
Starting next to the buttons and going all the way to the other end of the monitor's back, a detachable plastic cover hides the input/output ports of the monitor. Getting the cover out and putting it back on is easy and only requires a little push. And another thing worth appreciating is the superb cable management the monitor offers. You can gather all the cables without effort and route them towards and through the monitor's stand to the back of the desk, getting them all out of the way in an elegant manner.
The excellent cable management options on the ASUS ROG Strix XG32UQ
Speaking of the desk support, it's a tripod type, with two long legs going towards you (or towards the screen if you prefer) and a much shorter one that heads towards the back. While the whole area that the stand occupies on your desk is quite large, that's understandable, cause the monitor is also pretty big. But, as I also briefly mentioned before, the monitor is also compatible with VESA 100 x 100 mm mounts, which means that you can always get a desk arm to free space on your desk. Furthermore, you shouldn't have any issues finding a desk arm you like, even for an affordable price, because the monitor weighs less than 6 kilograms without the stand.
Getting to the screen itself, I have to admit that it's one of the most beautiful I've seen. The IPS (In-Plane Switching) panel used by the ASUS ROG Strix XG32UQ offers image quality and viewing angles far better than any VA (Vertical Alignment) screens, not to mention TN (Twisted Nematic) ones. The only panels that could offer even better quality are those using OLED technology, but they come at even higher costs.
ASUS ROG Strix XG32UQ looks great on any desk
In real-life gaming, this monitor is a treat. The 4K resolution, paired with the panel's fast 1ms response time, 160 Hz maximum refresh rate, and support for both G-SYNC and AMD FreeSync Premium Pro, all translate into top-notch performance in any game. Since I got the XG32UQ, I've had the time to play a couple of games I enjoy: Assassin's Creed Valhalla, Cyberpunk 2077, and League of Legends. They all look superb on this screen; there's no question about it.
However, in order to get the best experience, you need a powerful computer with a premium graphics card. Otherwise, games like the ones I mentioned won't be able to render a high number of frames per second that matches or is at least close to the impressive refresh rate of the monitor. To be honest, I'd recommend going all the way to the top with an NVIDIA GeForce RTX 4090 or an AMD Radeon RX 7900 XTX. Still, other graphics cards can be a great choice also, as long as they're part of the latest GPU generations (RTX 4000 or Radeon RX 7000), and you don't mind using upscaling technologies such as NVIDIA DLSS or AMD FidelityFX Super Resolution.
For instance, what I have is an AMD Radeon RX 7900 XT graphics card. With it, playing League of Legends at 160 fps (the same as the monitor's refresh rate) was not an issue, as this game doesn't require that much graphics power. On the other hand, I could play Cyberpunk 2077 in 4K on this monitor only at an average of 80 frames per second, and for that, I had to set the game to use its High graphics preset and enable AMD FSR on the Balanced preset.
Playing Cyberpunk 2077 on the ASUS ROG Strix XG32UQ
In the other game that I play regularly, Assassin's Creed Valhalla, my PC was able to render an average of 153 frames per second (really close to the 160 Hz refresh rate of the monitor) in 4K resolution and on Ultra High visual settings, with AMD FSR set on the Balanced preset.
Assassin's Creed Valhalla on the ASUS ROG Strix XG32UQ
The ASUS ROG Strix XG32UQ is a beautiful high-end gaming monitor that offers accurate colors and high contrast at a high refresh rate and with a fast response time. The experience I got using it was excellent, and I'm sure yours will be too. However, do keep in mind that to enjoy it to the max, you also need a powerful computer (especially in terms of the graphics card) or a last-gen gaming console.
What is your opinion about the ASUS ROG Strix XG32UQ?
I love the ASUS ROG Strix XG32UQ, and thus I intend to use it as my main monitor for the foreseeable future. I also believe that it's one of the best choices you could make if you are a gamer and you want to play all your favorite titles in 4K resolution. What's your opinion about this gaming monitor? Do you intend to get one, or do you already own it? Let me know in the comments section below.