Are you looking for a pair of earbuds that deliver excellent sound quality, active noise cancellation that works well, decent autonomy, and a great look and finish? Then, you should consider the new Samsung Galaxy Buds2 Pro. They're a great product with many good things going for it. And if you already have Samsung devices in your home, they might just be the best earbuds you can buy. Read this review to learn why:
Samsung Galaxy Buds2 Pro: Who are they good for?
These earbuds are a great choice for:
People who appreciate excellent audio quality and active noise cancellation
Users who want earbuds that are very comfortable and easy to use
People who are already invested in Samsung's ecosystem
Pros and cons
Here's what I like most about the Samsung Galaxy Buds2 Pro:
Comfortable to wear for a long period of time
Incredibly good sound quality
Excellent noise cancellation
Many useful features for Samsung users
They're waterproof
There are some downsides to consider as well:
The price is not for everyone
You get the best experience only with Samsung devices
No multipoint Bluetooth pairing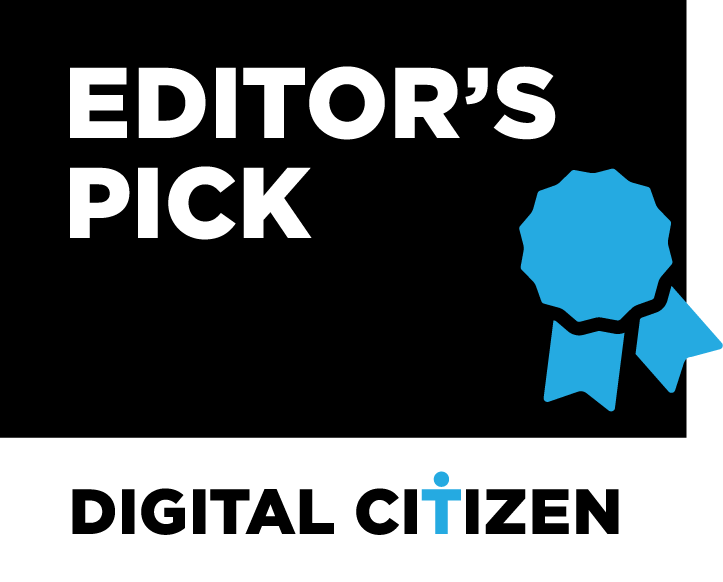 Verdict
Samsung Galaxy Buds2 Pro are an excellent choice for anyone who is looking into a high-quality audio experience. This is especially true if you own a Samsung smartphone and other devices. These earbuds will serve you very well and provide you with plenty of useful features. Buds2 Pro are very comfortable to wear and work great in phone calls, even when you're walking down a busy street. They're Samsung's best wireless earbuds to date and some of the best earbuds on the market, as well as my personal favorites.
Unboxing the Samsung Galaxy Buds2 Pro
Samsung Galaxy Buds2 Pro comes in a black cardboard box made of recycled materials. You see a picture of the earbuds, their name, and the company logo on the top cover.
The packaging for Samsung Galaxy Buds2 Pro is made of recycled materials
On the back, you find information about the most important features of the Galaxy Buds2 Pro. The sides are home to stickers with information about where they were manufactured, their serial number, and so on. When you open the box, you see the charging case, similar to the picture below.
Unboxing the Samsung Galaxy Buds2 Pro
When you unbox everything, you find the following items: the charging case with the earbuds inside, a USB-type C cable for charging, a collection of ear tips of different sizes, the user manual, and other leaflets.
Everything you find inside the box
Samsung Galaxy Buds2 Pro offer a pleasant unboxing experience. I especially liked how the charging case felt to the touch when I took it out of the box. You get the impression that you just bought premium earbuds designed with attention to detail.
Design and hardware specifications
I also own a pair of Samsung Galaxy Buds Pro, so I was able to compare them to the new Buds2 Pro right from the start. As you can see in the picture below, the case has the same size and look. The only minor differences are the absence of "Sound by AKG" under the Samsung logo and that the Buds2 Pro case has a soft matte finish that feels nice to the touch, instead of a glossy one.
Samsung Galaxy Buds2 Pro (left) vs Buds Pro (right)
The design of the earbuds has been tweaked, so they are 15% smaller and also a bit lighter (5.5 grams vs. 6.3 grams) than the previous generation. The placement of the charging contacts, the microphones, and the different sensors has been optimized for the new size to make the earbuds more comfortable to wear and more efficient in their functioning. Samsung Galaxy Buds2 Pro benefit from an enhanced wind flow technology, which helps reduce ear canal pressure and minimizes noise while wearing them.
Samsung Galaxy Buds2 Pro is smaller and lighter
Inside the packaging, you find five ear tips. The medium-sized one is already attached to each earbud. Detaching it takes a bit of work, but attaching another ear tip is a lot faster, and the right size contributes to how comfortable the Buds2 Pro are to wear.
The ear tips available for Samsung Galaxy Buds2 Pro
Each earbud has a 58 mAh battery that should last up to 5 hours with active noise canceling turned on and 8 hours with ANC turned off. If you place them in the cradle after each use, they get charged automatically, delivering a run time of up to 18 hours with ANC or 28 hours without ANC. While these specifications match the ones of the previous Buds Pro model, Samsung improved the quick charging. With the Buds2 Pro, a five-minute charge provides an hour of audio playback, double the previous model's time. Another interesting feature is that you can charge the case and the earbuds wirelessly using another smartphone with the reverse wireless charging feature.
The charging case for Galaxy Buds2 Pro
Galaxy Buds2 Pro don't feature any dust resistance, but they do have IPX7 water resistance, meaning that they can be fully submerged into 1-meter deep water for up to 30 minutes and still work properly afterward.
Galaxy Buds2 Pro offer IPX7 water resistance
For connectivity to other devices, Samsung Galaxy Buds2 Pro includes Bluetooth 5.3, and it can automatically switch between Samsung Galaxy devices. Color-wise, alongside the Bora Purple version seen in my pictures, the Buds2 Pro are also available in White and Graphite.
The earbuds are also available in White and Graphite
To see all the official specs and features, visit this webpage: Samsung Galaxy Buds2 Pro.
I like the design of the Samsung Galaxy Buds2 Pro, their smaller size and additional lightness, compared to their predecessor. Also, their technical specifications are top-notch, definitely worthy of a premium product.
Using the Samsung Galaxy Buds2 Pro
Connecting the Buds2 Pro to any Samsung Galaxy device is quick and easy. They work well not just with smartphones and tablets, but also with smartwatches like the latest Galaxy Watch5, laptops, or Samsung Smart TVs. They're also integrated with the SmartThings app and you can use them to create interesting automations in your home or use the SmartThings Find feature when you can't find them. One benefit of this integration is that it makes it easy to switch between Samsung devices. However, you don't get true multipoint Bluetooth pairing, and you can't switch back and forth with ease if you use devices from other brands.
Connecting the earbuds to other Samsung Galaxy devices is easy
Below, you see a diagram of the different elements and sensors found on each Galaxy Buds2 Pro. The touch controls help you answer or reject calls, play or stop music, skip to the next or previous track. While they work well, I found them a bit over-sensitive, meaning I accidentally paused the music or closed a phone call now and then. If that's the case for you too, you can turn them off from the Galaxy Wearable app - if you install it on your smartphone, it allows you to manage the earbuds and all their features.
What you find on each Galaxy Buds2 Pro
While the Galaxy Buds2 Pro works with any Bluetooth-powered device from any manufacturer, for the best experience, you should use them in tandem with other Samsung devices. You'll get the best possible audio quality (24-bit, 48kHz audio over Bluetooth) as long as you have a Galaxy smartphone running Android 8.0 and One UI 4.0 or newer. This requirement covers all the latest Samsung Galaxy devices, including the cheaper ones, so it shouldn't be a problem.
Control the Galaxy Buds2 Pro with the Galaxy Wearable app
Galaxy Buds2 Pro are a treat to use when listening to high-quality music on Tidal or lossless audio tracks. The 360 audio feature works great for watching movies or playing games. For music listening, though, it doesn't provide that much value, so I opted to turn it off.
360 audio is useful for games and movies
Samsung Galaxy Buds2 Pro are a great companion for phone calls and long conference calls. If you work from home and you're a parent, you'll appreciate activating the use of ambient sound during calls, so that you can also hear what's going on around the house. In lengthier calls, you might appreciate the neck stretch reminders that help you improve your posture.
The settings available for Galaxy Buds2 Pro
If you're in an environment where you don't want to get distracted, you'll love the efficiency of the active noise cancellation. And if you want it turned off for a time, it is enough to say something, and the Buds2 Pro will detect your voice and activate the ambient sound, allowing you to have a conversation with someone else.
The Voice detect feature is useful
However, the biggest improvements brought by the Samsung Galaxy Buds2 Pro are how comfortable they are to wear and how easy they fit in your ears. Comfort-wise, these are the best earbuds I've ever used. I didn't feel any fatigue, not even after 90 minutes of continuously listening to music and podcasts. They were also great when walking down the street or going for a short run. Furthermore, the charging case is tiny and light enough to carry around your pocket and take with you everywhere.
Galaxy Buds2 Pro are very comfortable
The microphones on the Galaxy Buds2 Pro did a good job during phone calls. The other parties always heard me clearly, and the noise cancellation worked well for the microphone, both indoors and in noisy outdoor environments.
The autonomy was within the ranges advertised by Samsung, and the 10-minute quick charge proved useful a couple of times. While other earbuds may offer higher autonomy, I didn't feel this was a shortcoming. Galaxy Buds2 Pro always had enough battery left for my needs.
Except for the lack of multipoint Bluetooth connectivity, Samsung Galaxy Buds2 Pro are a high-end product with excellent sound quality and noise cancellation that will please many, especially if they're already invested in Samsung's ecosystem.
What's your opinion about the Samsung Galaxy Buds2 Pro?
Now you know more about what the Galaxy Buds2 Pro can do and what's great about them. I believe they're a compelling choice for many people, especially for those who appreciate audio quality and own Samsung devices. Before closing this review, don't hesitate to tell us your opinion: Do you like the Galaxy Buds2 Pro, and do you intend to buy them? Share your answer in the comments section below.