LG kicked off the revolution introduced by OLED TVs, and the company has made a name for itself over the years. One of the best models in LG's recently launched 2023 OLED lineup is the LG OLED C3. The C series is the company's most popular series because it tends to tick all the right boxes at a reasonable price. But does this year's LG OLED C3 have all the necessary features to succeed? Read this review to find out:
LG OLED C3: Who is it good for?
The LG OLED C3 is an excellent choice for:
People who want a high-quality Smart TV for watching movies
Gamers who are using consoles or GeForce NOW
Those who can afford the higher cost of an OLED TV
Pros and cons
There are plenty of good things to say about the LG OLED C3:
Excellent image quality
Beautiful minimalistic design
Easy-to-use software platform
It's great for gaming
Excellent build-quality
As for downsides, there are only a few:
The built-in sound system could be better
No Xbox Game Pass app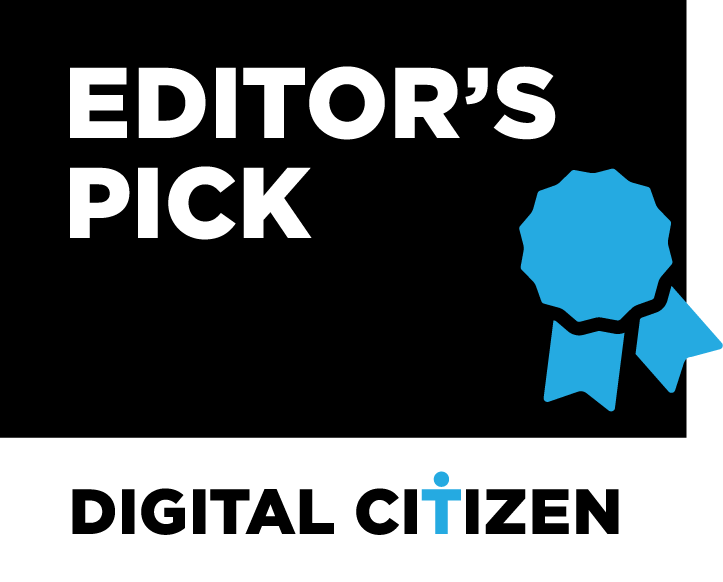 Verdict
LG OLED C3 is an excellent Smart TV that delivers great image quality. It's a great choice for binging TV shows, watching movies, and gaming. Yes, you can find even brighter OLED TVs and TVs with better sound quality, but they're also more expensive. Therefore, if you want a well-balanced OLED TV with a minimalistic design and a better price than the competing devices, LG OLED C3 is the Smart TV for you. I highly recommend it, and you will enjoy using it.
Unboxing the LG OLED C3 Smart TV
The LG OLED C3 lineup includes several models:
LG OLED C3 42-inch (OLED42C31LA)
LG OLED C3 48-inch (OLED48C31LA)
LG OLED C3 55-inch (OLED55C31LA)
LG OLED C3 65-inch (OLED65C31LA)
LG OLED C3 77-inch (OLED77C31LA)
LG OLED C3 83-inch (OLED83C31LA)
I noticed that the model code differs depending on the region where it's sold. For example, the 55-inch unit I received for testing has the model code OLED55C31LA in Europe and OLED55C3PUA in the USA. However, both models are identical in terms of hardware specifications. Except for the different sizes and prices, all the models share similar specifications. The packaging for the LG OLED C3 is straightforward: you get a large cardboard box with the product name printed on it, as well as details about the energy efficiency of the TV, its size, operating system, and a couple of other features. The box weighs 21.3 kg or 48.9 lbs and has a size of 1360 x 810 x 187 mm or 55.9 x 32.9 x 7.4 inches. The larger Smart TVs from the LG OLED C3 family come in even bigger boxes, which weigh more. The dimensions I shared apply only to the 55" model.
The packaging for the LG OLED C3
When handling the packaging, I highly recommend asking someone else for help. The TV is heavy and large, and removing it from the box isn't easy. For example, the 55" model I reviewed has a size of 1222 x 757 x 230 mm or 48.1 x 29.8 x 9.1 inches, weighing 16 kg or 35.3 lbs. Inside the box, you find the following items: the Smart TV itself with its power cord attached to it, its remote (with two AA batteries included), the stand for the TV (consisting of several components), the user manual, and other leaflets.
The items you find inside the box
The unboxing experience is slow, and you must be careful due to the size and weight of the LG OLED C3. The unpacking isn't complicated, but it's better handled by two people to avoid damaging the Smart TV. While the user manual does provide installation instructions, I found them a bit difficult to follow. I think LG could have done a better job providing simpler installation instructions.
Design and hardware specifications
The LG OLED C3 has a minimalistic, high-quality OLED panel, which looks amazing both turned on and turned off. It has a 4K resolution of 3840 x 2160 pixels and a 100 Hz refresh rate.
Its panel is only 45 mm or 1.77 inches thick, and the borders of the TV are very thin: only 0.6 cm or 0.22 inches. You barely notice them when sitting in front of the LG OLED C3 from a normal viewing distance.
As its name implies, this TV has a beautiful OLED panel
The stand raises the TV enough to fit most sound bars without blocking the screen. However, if you don't plan on using a soundbar, you'll be happy with the 40 Watt built-in speakers tucked away on the back of the LG OLED C3, alongside all its ports. A panel cover and some plastic cable management clips are also included. LG OLED C3 has a 2.2 channels sound system with AI Sound Pro, which supports all the popular audio codecs.
Cable management is easy
All the ports are on the back of the TV. You get four HDMI 2.1 ports, an Ethernet port, optical audio output, three USB 2.0 ports, one infrared blaster, and two antenna inputs (for coaxial cable and satellite).

The ports found on LG OLED C3
There is also a CI slot on the upper side, on the TV's back, for digital cable TV connections. The back of the TV is made of textured, brushed metal, and a large plastic panel protects all the inputs.
The CI slot is on the upper side
LG OLED C3 caters to gamers' needs through its compatibility with NVIDIA's G-Sync and AMD's FreeSync technologies. It also supports variable refresh rates and promises to offer a response time lower than 0.1 ms and very low latencies.
LG OLED C3 has many features for gamers
LG OLED C3 comes with Dolby Vision, HDR10, and HLG certifications, which testify to its image quality. Regarding connectivity, it offers only Wi-Fi 5 (I wish Wi-Fi 6 would become a default on 4K Smart TVs nowadays), Bluetooth 5, and 1 Gbps Ethernet. We also get Apple AirPlay 2 support and easy casting for YouTube, Netflix, Spotify, and other apps. Unfortunately, we don't get full Chromecast functionality.
I love the clear blacks on the LG OLED C3
The TV runs on webOS 23, and it has an α9 AI Processor 4K Gen6, which handles all aspects related to image quality and upscaling. Its AI Picture Pro mode can automatically detect and refine certain elements, such as faces, for more lifelike HDR qualities.
These are the most important specifications of the LG OLED C3. If you want even more technical info, you can find it on the official product page: LG OLED evo C3 55 inch 4K Smart TV.
Using the LG OLED C3 Smart TV
Setting up the LG OLED C3 Smart TV isn't difficult, but it takes some time. You start by choosing the language you want to use and the country you're from, accepting the license terms and privacy policy, connecting the TV to your Wi-Fi, and adding an LG account. Next, you set the main features like Ai Picture Pro (controls the image quality), AI Sound Pro (in charge of sound quality), Always Ready (a service that provides optimized wallpapers, voice recognition, and mobile device music playback while the TV is turned off), automatic software updates, Parental Locks, you do the program tuning, and you choose which recommended apps you want to install.
After the initial setup is done, you can finally enjoy LG OLED C3 and what it has to offer: stunning 4K picture quality. The company's sixth-generation α9 AI Processor handles upscaling well for better clarity and enhancing dynamic tone mapping. You enjoy vivid colors, beautiful black shades, and great contrast.
The LG OLED C3 offers superb image quality
I especially liked watching movies on the LG OLED C3, including older ones, which benefited from the upscaling capabilities of this Smart TV. I'm curious if you recognize the movie I'm watching in the picture below. Upscaling also works great for TV shows that aren't in 4K resolution, making their HD content look more crisp and detailed.
Upscaling works great even for older movies
The only minor downside is that LG OLED C3 is not as bright as other OLED TVs, and you need to enable Peak Brightness in its settings for the best viewing experience.
LG's remote control has a classic design with plenty of buttons. While some people may prefer a more minimalistic approach, I enjoyed using it. The best part about it is how you move the cursor to scroll quickly through the menus with the help of the built-in wheel.
LG's remote
Navigating the webOS user interface using the remote is easy. The software platform is stable and well-designed. Finding your way around the TV's settings is not hard, and you also get access to a generous app platform.
Navigating webOS
Gamers will enjoy that the LG OLED C3 works great with the latest consoles (PS5 and Xbox One X) and that they also get access to the GeForce NOW cloud gaming service straight from their TV. The only thing lacking is Xbox Game Pass. You also get a Game Optimizer which lowers the latency of the screen to provide a good gaming experience no matter what type of game you play.
GeForce NOW is available on LG OLED C3
The software experience is completed by the LG ThinQ mobile app for Android and iOS, which acts like a hub for all your LG smart devices. When you pair it with LG OLED C3, you can use your smartphone as a remote control for the TV, play pictures, videos, and music from your phone to your TV, forward the sound from the phone to the TV and back, choose the active input port for the TV, or start any of the installed TV apps from your phone.
The LG ThinQ app
The speakers built into the LG OLED C3 offer a reasonably good audio experience. However, like most TVs, they can't deliver a lot of bass. While the speakers are not very loud, they fill the room with their sound, with reasonably well represented lows, mids, and highs. Unfortunately, you can hear some sound artifacts when you set them to their maximum volume. I think that for a Smart TV this expensive, it is best to purchase a sound bar to get an audio experience similar to the quality of the video experience. The company recommends an LG soundbar automatically integrated into the TV's audio systems through the AI Sound Pro mode.
The audio experience is not the best
One last feature I liked is Always Ready. You can enable it with or without wallpapers. I prefer the latter option. This feature turns off the display when pressing the Power button on the remote while keeping the TV on to receive voice commands, AirPlay requests, and so on. Also, during the day, it's nice that your TV becomes a place that displays art in your living room, making things feel cozier. I'm sure others will like it too.
Always Ready has some beautiful wallpapers
Overall, LG OLED C3 is an excellent Smart TV, which delivers a high-quality visual experience, no matter what you do on it: watching TV, movies, or gaming.
What's your opinion about the LG OLED C3?
You've arrived at the end of this review, and I'm curious to know what you think about the LG OLED C3. Do you like this Smart TV and what it has to offer? Would you consider buying it? Do you prefer a model with a smaller or a larger diagonal? Comment using the options below, and let me know.