Samsung The Freestyle is a new type of projector, different from the majority of options on the market. Featuring a beautiful design and created by the company to make it very easy to use, The Freestyle doesn't just project things. It can run streaming apps by itself, and it can be the only thing you need to transform your living room into a home theater space. Read this review to see everything you get from Samsung The Freestyle:
Samsung The Freestyle projector: Who is it good for?
This projector is an excellent choice for people who:
Want a high-quality wireless projector
Are looking for a "smart" projector that can stream movies and TV series on its own
Want a reliable and easy-to-use projector
Pros and cons
There are many good things to say about Samsung's The Freestyle:
It projects high-quality video with excellent brightness and contrast
The projecting system uses LEDs as the lighting source, which is better and more reliable than regular lamps
Automatic focus and keystone adjustment
It supports Wi-Fi 5 connections (fast enough for streaming in 1080p resolution)
You can install and run streaming apps on it
The sound quality is actually good
Pleasant design
It's easy to position on any surface and at any angle
The only downside of the Samsung The Freestyle is its price, which is a bit higher than that of a regular projector.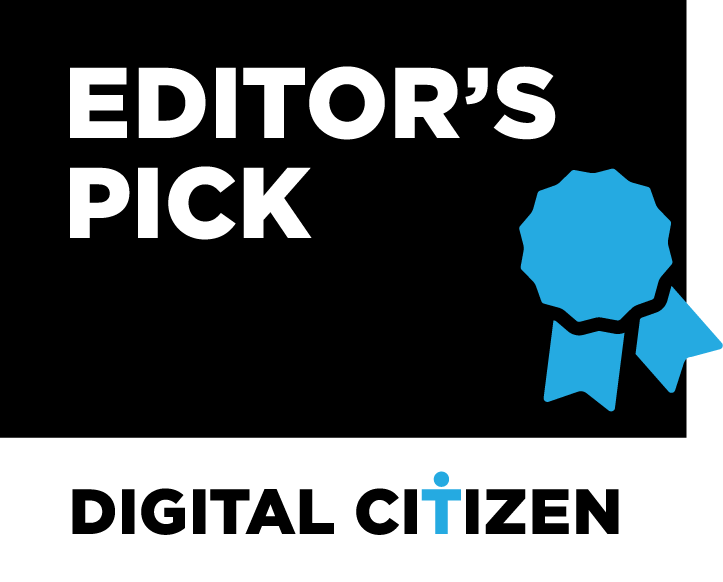 Verdict
The Samsung The Freestyle is a special device that feels more than just a projector. It works great as a projector, but that's not all it does. Thanks to the operating system on it, you can run and install apps from Samsung that allow you to stream movies or play music, for example. You could call it a smart projector! I love it, and I believe it is an excellent addition to any home.
Unboxing The Freestyle projector
Samsung The Freestyle arrives in a relatively small box, made of cardboard, with an interesting design. On the package, you get to see a stylized sketch of the projector on top of a dotted pattern and a few details about its main features.
The box in which The Freestyle projector arrives
Inside the box, there's the projector, its remote control, a USB-C power adapter, the user manual, the warranty, and a couple of other documents.
Samsung The Freestyle - What's inside the box
Unboxing Samsung's The Freestyle projector is a pleasant experience. The box looks good and contains everything you need to start using the projector as soon as you unpack it.
Design and hardware specifications
Samsung The Freestyle is a small projector that relies on the DLP (Digital Light Processing) display technology. That means that, despite its small dimensions, it can deliver sharp, high-quality images. Furthermore, as it uses a LED lighting system, it means that the startup process is very fast - traditional lamps require a relatively long time to heat and cool.
The projector's light source life, a fancier way of saying LED life, is 20000 hours. That means more than two years of continuous use. Or it can mean almost 14 years of life if you use the projector for four hours daily.
Samsung The Freestyle looks great, doesn't it?
Samsung The Freestyle is a Full HD projector able to display video at a maximum resolution of 1920 x 1080. It can accurately display video with a minimum diagonal size of 30 inches (76.2 centimeters) and a maximum size of 100 inches (254 centimeters). The maximum light output is 550 lumens.
Samsung The Freestyle is a Full HD projector
In terms of connectivity options, Samsung The Freestyle only has a micro-HDMI port. But it can also connect to Wi-Fi 5 wireless networks and run streaming apps. In other words, you get all the perks of a Samsung Smart TV on a projector, without having to use additional equipment. The operating system on the projector is probably a custom build of Samsung's Tizen, allowing you to install apps such as Netflix, Disney Plus, or HBO Max. You can also mirror your computer or smartphone screen wirelessly using Miracast.
The ports found on the Samsung The Freestyle projector
The projector also comes with a built-in sound system capable of delivering an output of 5 Watts RMS. And it also supports Dolby Digital Plus. Regarding body and size, the projector is highly adjustable and rather small, making it easy to use anywhere you want. Its physical dimensions, stand included, are 4 x 6.8 x 3.7 inches (10.16 x 17.27 x 9.40 centimeters) in width x height x depth. It's also lightweight, at 1.80 pounds (0.8 kilograms).
If you want to see all the technical specifications, visit the official webpage: Samsung The Freestyle projector.
Using Samsung The Freestyle
Samsung's The Freestyle is nothing like any other projector I've used. Actually, I can't exactly call it a projector because it's more than just that. Sure, it does project, but some could also consider it a smart TV and smart speaker, all in one. On top of being able to connect to it and project, you can also run and install apps and even use your voice to command it. And everything works great: I've watched a few movies while I had it, both on Netflix and HBO Max, and The Freestyle was fast and responsive, offering a smooth playback experience.
Watching The Sandman on Samsung's The Freestyle projector
Furthermore, the design of The Freestyle projector is also unlike any I've tested before. It's fairly small, and it comes with a rotating mechanism or stand if you prefer. You can pivot it and tilt it any way you like, adjusting the projection angle to fit your surroundings. And the desk stand is stable regardless of how you choose to rotate the projector. I've even placed it on a couch, which is not a stable surface by any means, and it didn't fall over.
In addition, The Freestyle projector also automatically adjusts its focus and keystone. So, no matter how you position it, you don't need to manually adjust the lens. It will display the video on the wall or any other projection surface as clearly as possible.
Samsung The Freestyle has auto-keystone and focus
Another thing I like about this projector is its remote control. It looks quite stylish and is easy to use. It comes with a dial useful for navigation, a few media playback buttons, and dedicated ones for streaming apps: Netflix, Disney Plus, and Prime Video.
The remote control of the Samsung The Freestyle projector
Unfortunately, The Freestyle doesn't come with a mini HDMI cable (or adapter) in its package, and I didn't have one either, so I couldn't test this means of connecting to it. However, I did check how wireless mirroring works, and I've intensively used Netflix and HBO Max. 🙂 Both usage scenarios were flawless. While screen mirroring, I didn't encounter any disconnections or stuttering, and the streaming apps I mentioned worked well. The apps launched quickly, buffering was fast, and image quality was excellent.
In the end, the Samsung The Freestyle is not just a regular projector. It's more than that: thanks to the operating system and how easy it is to use it, I believe this device can be considered a media entertainment center for any home.
What's your opinion about The Freestyle projector?
I loved testing Samsung's The Freestyle projector, and I believe anyone who tries it will want it. It's an excellent choice for any home. Do you agree? Would you be interested in such a device? Let me know in the comments section below.