We recently encountered the following challenge: one of our editors is a father, and his boy wanted a new smartphone that can run the highly popular game Fortnite. If you do a bit of research, you see that Fortnite tends to run on high-end smartphones that cost a lot of money. But… there is one smartphone that stands out with its powerful hardware, beautiful looks, and affordable price. We are talking about Xiaomi Mi Mix 2 - a smartphone that was high-end back in 2017, and that is being sold today too, at an incredibly affordable price. Here is what you get today, two years after its launch, from Xiaomi Mi Mix 2:
Xiaomi Mi Mix 2: Who is it good for?
Xiaomi Mi Mix 2 is an excellent choice for people who:
Desire an Android smartphone that looks fantastic
Want to play Fortnite and other games at high-quality settings
Need a powerful smartphone but do not want to spend a fortune for it
Pros and cons
There are many positives about the Xiaomi Mi Mix 2:
It is a beautiful smartphone
The display does not have a notch and it is large
The hardware is powerful even today
It is an affordable smartphone even without a contract
It runs Fortnite at high-quality settings, which isn't common in its price range
The battery is large enough to keep you going for two days without a charge
It has received an update to Android 8 Oreo, and Xiaomi plans to offer an update to Android 9 Pie also
As negatives:
Xiaomi does not bundle any headphones
The camera experience is the biggest weakness of this smartphone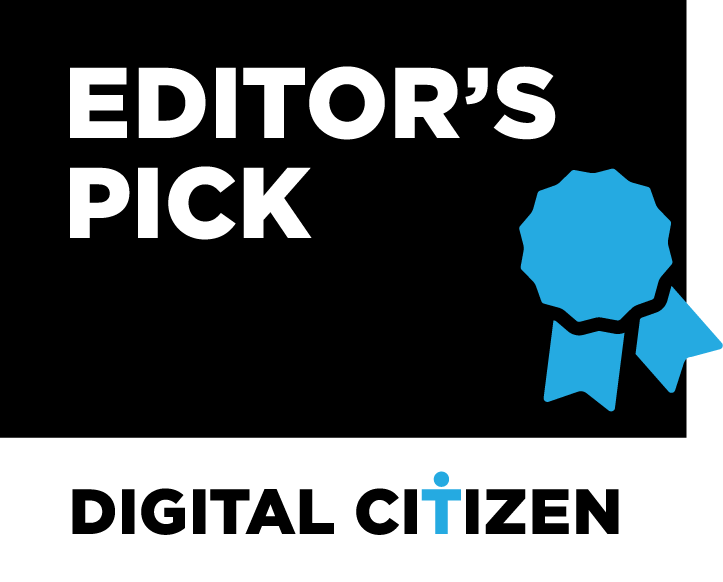 Verdict
The Xiaomi Mi Mix 2 is one of the best Android smartphones that we have tested, although our review comes after almost two years since it was launched. Even in 2019, the Mi Mix 2 is still a good choice for anyone who wants a powerful yet beautiful Android smartphone. Furthermore, if you want to play Fortnite and other games, the Xiaomi Mi Mix 2 is one of the cheapest smartphones that you can buy. The true weakness of this smartphone is the camera, which does a good job only when taking pictures outdoors, with good lighting conditions. For people who desire excellent value for money, Xiaomi Mi Mix 2 is one of the best purchases that they can make.
Unboxing the Xiaomi Mi Mix 2
The Xiaomi Mi Mix 2 comes in a square dark gray cardboard box with a minimalist design. On its top side, you see only the Mi logo printed in gold.
On the bottom of the box, there are a few stickers that tell you the exact model of smartphone that you have bought. Inside, you find the Xiaomi Mi Mix 2 together with all its bundled accessories and documents. You get a protective cover, a power adapter and a USB Type-C cable, a Type-C to audio converter, a SIM insertion tool, the warranty card, and the user guide. Unfortunately, there are no headphones bundled in the package.
The unboxing experience offered by Xiaomi is a pleasant one. We like the minimalist design of the box, and we appreciate the good quality of the materials used to create it. The only thing missing from the box is a pair of headphones.
Design and build quality
The Xiaomi Mi Mix 2 is sold in only one color: black. Its body is made of a ceramic compound that looks great. It is also reflective, but most people like that. The funny thing is that it was hard for us to get good pictures of it because of the reflections. 🙂
The ceramic body is beautiful, but it is also prone to get scratched, broken or smudged by fingerprints easily. It is a good idea to use a protective case for this smartphone. The good news is that Xiaomi also thought about that and included a case in the standard package. The case you get is thin and minimalistic but feels pretty resistant. We chose to use it for the above reasons, and because it also made the smartphone less slippery.
The back of the smartphone is also home to the camera and to the fingerprint reader. The camera is small but slightly protruding. Xiaomi brags about the its elegant design and about the fact that it decorated the camera with an 18-karat gold-plated rim. It looks beautiful.
The edges of the Xiaomi Mi Mix 2 are rounded and made of a black aluminum alloy. They give a note of elegance and also help you feel like the smartphone is well-made.
The front side of the smartphone is all about the large 6 inch (5.99 technically) display. Xiaomi managed to fill almost the entire front surface with the screen, leaving only a few millimeters for the bezels.
Unlike many high-end smartphones today, Xiaomi did not want to cut the screen and put a notch on it, and we appreciate that a lot. The company preferred to move the front camera to the bottom of the screen and place it on the bottom bezel. It is a good approach and we bet that many people would rather have that instead of an ugly notch.
The volume rocker and the power button are found on the usual spot: the upper right side of the smartphone. On the opposite edge, there is the SIM tray and, on the bottom edge, there is the bottom speaker and the USB Type-C port.
The Xiaomi Mi Mix 2 is a beautiful smartphone, and one of the main reasons for that is fact that its screen covers most of its front side, and that the bezels are so thin. However, although the ceramic back side also looks great. It is also slippery, so you should always use a case with this smartphone.
Hardware specifications
The Xiaomi Mi Mix 2 features a 5.99 inch IPS LCD display with a resolution of 1080 x 2160 pixels and 18:9 screen ratio, resulting in a relatively high pixel density of approximately 403 ppi. The screen is protected against scratches and drops by Gorilla Glass 4.
The smartphone is powered by a Qualcomm MSM8998 Snapdragon 835 chipset that features an octa-core Kryo processor which can reach speeds of up to 2.45 GHz. For the video part, the smartphone uses a Qualcomm Adreno 540 graphics processing unit. According to Wikipedia, the GPU supports Vulkan 1.0, OpenGL ES 3.2, OpenCL 2.0, OpenGL 3.1, and DirectX 12.
The Xiaomi Mi Mix 2 that we tested had 64GB of internal storage space and to 6GB of RAM. However, you can also find it in other hardware configurations: 128 GB internal storage and 8GB RAM or 64/128/256 GB internal storage and 6 GB RAM. Unfortunately, if you want to expand the storage space, you cannot, because the smartphone does not have a card slot.
The autonomy of the Xiaomi Mi Mix 2 is provided by a large non-removable battery with a capacity of 3400mAh. It supports Qualcomm Quick Charge 3.0, and the good news is that you also get a fast charger bundled in the default package. During the time we had it for testing, we noticed that the Xiaomi Mi Mix 2 needs less than 2 hours to charge to 100%, and 20 minutes of charging gives you at least a few hours of autonomy.
On its back, the Xiaomi Mi Mix 2 has a single 12 megapixels camera with f/2.0 aperture, 4-axis Optical Image Stabilization, phase detection autofocus, and a dual-LED flash. On its front side, it comes with a 5 megapixels camera.
Regarding connectivity, the Xiaomi Mi Mix 2 is a Dual SIM smartphone and uses Nano-SIM cards. It has a Dual SIM Dual Standby implementation, which means that even if both SIM cards are active when you are not using them, once you take a call on one of them, the other becomes inactive.
The Xiaomi Mi Mix 2 has a USB Type-C port, Bluetooth 5.0, NFC, dual-band wireless support for the 802.11 a/b/g/n/ac 2.4 GHz and 5GHz networks, and 2x2 MIMO.
The smartphone also benefits from the information it gathers from the built-in sensors: fingerprint (on the rear side), accelerometer, gyro, proximity, compass, and barometer.
The Xiaomi Mi Mix 2 is a phablet, meaning that it is larger than the average smartphone, and because of its big battery, it is not exactly light. It is 5.98 inches in length (151.8 mm), 2.97 inches in width (75.5 mm), 0.30 inches in thickness (7.7 mm), and it weighs 6.53 ounces (185 grams). For more details about Xiaomi Mi Mix 2's hardware specifications and features, visit its official webpage: Xiaomi Mi Mix 2 Specs.
In 2019, the hardware specifications of the Xiaomi Mi Mix 2 are those of a powerful mid-range Android smartphone.
Check the next page to find out more about the smartphone experience offered by the Xiaomi Mi Mix 2, its cameras, bundled apps, and performance in benchmarks. Also, see how well it runs Fortnite.