ASUS released a new mid-range Android smartphone, that looks promising both from a price and performance perspective. It is named ASUS Zenfone 5 and it has the premium looks but it costs half of what you would pay for a high-end smartphone. The hardware inside is not the most powerful, but it is more than enough to handle any app or game you might want to run. Furthermore, it has a dual-camera system with AI that promises excellent photos and videos. If you want to see whether ASUS Zenfone 5 is worth buying, read our review:
NOTE: In this review, we tested ASUS ZenFone 5 ZE620KL. On the market, there are other variants too, with minor differences in hardware specifications.
ASUS Zenfone 5: Who is it good for?
The ASUS Zenfone 5 is an excellent choice for people who:
Want an Android smartphone that looks good
Desire a smartphone that shoots great photos and records pleasant looking videos
Want a smartphone with good performance in any task, at a reasonable price
Pros and cons
There are many positives about the ASUS Zenfone 5:
It has a pleasant design, similar to what you see on this year's flagships
Includes a camera system that's above the average you get at a similar price point
It is more affordable than the competition
It has excellent hardware, capable of running anything you throw at it
Its screen looks great, the colors are vivid, and the brightness is high
It comes with Android 8 Oreo installed
The ASUS ZenUI looks and works well, and there is less bloatware than on previous Zenfones
There are a few downsides too:
It has a notch on the top of its screen, and some users do not like that
The back of the smartphone is made of glass and, although it looks awesome, it is also slippery
The fingerprint reader is fairly hard to reach if you have small hands or small fingers
It has no IP certifications against dust or water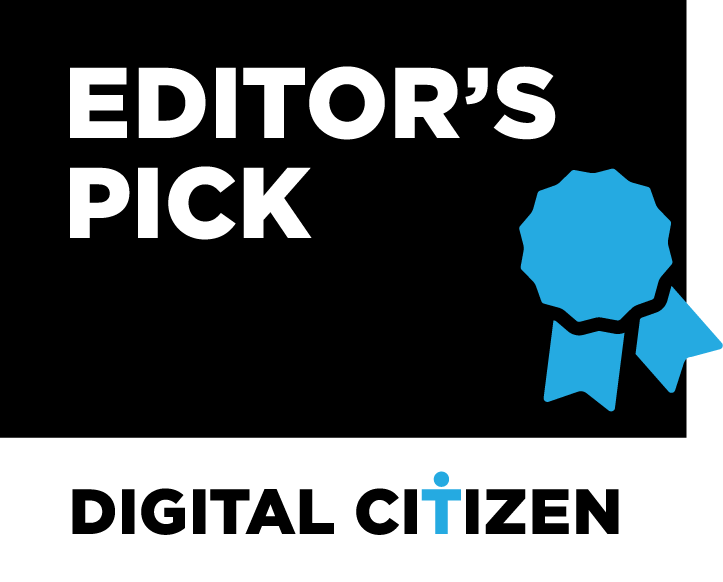 Verdict
The ASUS Zenfone 5 is an excellent mid-range smartphone. If you want a beautiful smartphone, with good performance in everyday tasks and also in games, and with an above-average camera system, you cannot go wrong with ASUS Zenfone 5. For the price, the ASUS Zenfone 5 is a better deal than most of its competition. We recommend it to all our readers who want a great smartphone at a reasonable price.
Unboxing the ASUS Zenfone 5
The ASUS Zenfone 5 arrives in a dark blue cardboard box that uses a minimalist design. On its top side, there is just the Zenfone 5 name printed and a small logo.
On its short sides, the box features the ASUS name, and on the long sides you can see the smartphone's motto: "We [love] photo."
On the rear side of the box, there is a sticker with information about the exact model of ASUS Zenfone 5 that you have bought.
After you open the box, you are greeted by the ASUS Zenfone 5, together with its bundled accessories and documents. You get a headphones pair, a detachable USB Type-C cable, a USB power adapter, a SIM tray needle, the user guide and warranty card. Depending on your part of the world, you might also get a clear soft case to protect the smartphone.
The unboxing experience you get from the ASUS Zenfone 5 is pleasant, and the bundle is generous. We like the minimalist design of the box, and we appreciate the fact that the company also included headphones in the package.
Design and build quality
The ASUS Zenfone 5 is sold in two color variations: Meteor Silver and Midnight Blue. The sample that we tested was the Midnight Blue one. It is a very dark blue, almost black.
The ASUS Zenfone 5 looks great, especially if you like reflections and glass all over your device. The Zenfone 5 follows the design trends already established by the iPhone X and other top-tier smartphones such as the Huawei P20 Pro. The body of the Zenfone 5 is a large rectangle covered with glass on both sides, with rounded edges and a large 6.2 inch display with a notch.
The smartphone's front side is all about the display and its front camera notch. Except for the notch, which some people like dislike, the display covers almost all the available surface, leaving little space for bezels, which are almost invisible when the screen is turned off.
The back of the Zenfone 5 is covered with glass and, underneath it, you can see the concentric circles pattern that is common on all ASUS devices. The only thing that breaks this pattern and its reflections, are the two cameras bump and the fingerprint reader that sits centre towards the top.
The edges of the Zenfone 5 are made of metal but they are also rounded. On the top edge of the phone, you can find a small microphone pinhole, while on the left edge there is the SIM tray. All the buttons are found on the right edge, towards the top. The volume rocker is made in one piece and the power button is smaller.
On the bottom edge, you can find, from right to left, the speaker, a microphone pinhole, the USB Type-C port and a 3.5mm audio jack.
As for its durability, the smartphone looks well built, but we do recommend that you use a smartphone case. The ASUS Zenfone 5 is covered in glass and although it uses resistant Corning Gorilla Glass 3, the smartphone is slippery, and it also has no IP certifications for dust or water resistance.
The ASUS Zenfone 5 is a beautiful smartphone, but it does not amaze us with its originality, as it borrows much of its design from the iPhone X. We like the fact that its screen covers most of its front side, and that the bezels are so thin. However, even though it looks good, its backside is slippery. Also, you must keep in mind that the Zenfone 5 is not IP certified so be wary of any dust or water splashes.
Hardware specifications
The ASUS Zenfone 5 features a 6.2 inch AMOLED display with a resolution of 1080 x 2246 pixels at 402 ppi pixel density. The screen uses 2.5D Gorilla Glass which, although the company does not specify what version it is, we suspect it to be Gorilla Glass 3. It should provide some protection against scratches, and it should be safe even against occasional drops from small heights.
The smartphone is powered by a Qualcomm Snapdragon 636 chipset that features an octa-core Kryo 260 processor, which according to Qualcomm can reach speeds of up to 1.8GHz. As for the video, the smartphone uses a Qualcomm Adreno 509 graphics processing unit. According to Wikipedia, the GPU supports Vulkan 1.0, OpenGL ES 3.1 + AE, OpenCL 2.0 and DirectX 12.
The ASUS Zenfone 5 comes with 64GB of internal storage and up to 6GB of RAM. The model that we tested was equipped with 4GB of RAM. If you want to expand the storage space, you can also add a MicroSD card of up to 2TB, using the secondary SIM slot.
The autonomy of the ASUS Zenfone 5 is provided by a non-removable 3300mAh battery that can be fast charged in 30 minutes to 60% capacity.
On its back, the ASUS Zenfone 5 has a dual camera system installed. There is one camera that has 12 megapixels (f/1.8 aperture), and a 120° wide-angle camera that has 8 megapixels (f/2.0 aperture). The primary camera benefits from 4-axis Optical Image Stabilization, phase detection autofocus, and a dual-LED flash. On its front side, it comes with a single-lens camera that has 8 megapixels, f/2.0 aperture, and an 84° field of view.
Regarding connectivity, the ASUS Zenfone 5 is a Dual SIM smartphone and uses Nano-SIM cards. It has a Dual SIM Dual Standby implementation, which means that even if both SIM cards are active when you are not using them, once you take a call on one of them, the other becomes inactive. The ASUS Zenfone 5 has a USB 2.0 port with a Type-C 1.0 reversible connector, Bluetooth 5.0, NFC, and offers dual-band wireless support for the 802.11 a/b/g/n/ac 2.4 GHz and 5GHz networks.
The smartphone also benefits from the information it gathers from the built-in sensors: fingerprint (on the rear side), accelerometer, gyro, proximity, and compass.
The ASUS Zenfone 5 is a slightly larger than the average smartphone, but it is also lightweight: 6.02 inches in length (153 mm), 2.98 inches in width (75.65 mm), 0.30 inches in thickness (7.7 mm), and weighs about 5.82 ounces (165 grams).
For more details about ASUS Zenfone 5's hardware specifications and features, visit its official webpage: ASUS Zenfone 5 Specs.
The hardware specifications of the ASUS Zenfone 5 are those of a solid mid-range Android smartphone. After reading them all, we were curious to see how well it performs in real life. Check the next page to find out more about the smartphone experience offered by the ASUS Zenfone 5, its cameras, bundled apps, and performance in benchmarks.