Samsung creates all kinds of technology: smartphones and tablets, laptops, Smart TVs, and even smart refrigerators or washing machines. However, few people know that Samsung also makes air purifiers. One of their newest models is Samsung AX60R5080WD, and it is a promising model for people who live in cities where air quality is poor. If you want to know what it has to offer, read this review:
Samsung AX60R5080WD: Who is it good for?
This air purifier is an excellent choice for:
People living in polluted cities with high levels of PM10 and PM2.5 particles
Those who live in areas where dust is a problem
Home users who want to protect themselves as much as possible from harmful gases, airborne viruses, bacteria, and odors
Pros and cons
There are many positives about the Samsung AX60R5080WD:
Easy to set up, use and maintain
A handy mobile app that can be used for remote control
Excellent multi-filtering system
The air purifier is generous in sharing live data about your air quality
Its Sleep mode is incredibly silent
You can lock its settings so that children and pets can't change the way it works
There are a few downsides too:
Samsung doesn't share how the CADR, noise levels, and power consumption change for each speed mode
You can't replace the HEPA filter independently of the activated carbon deodorization filter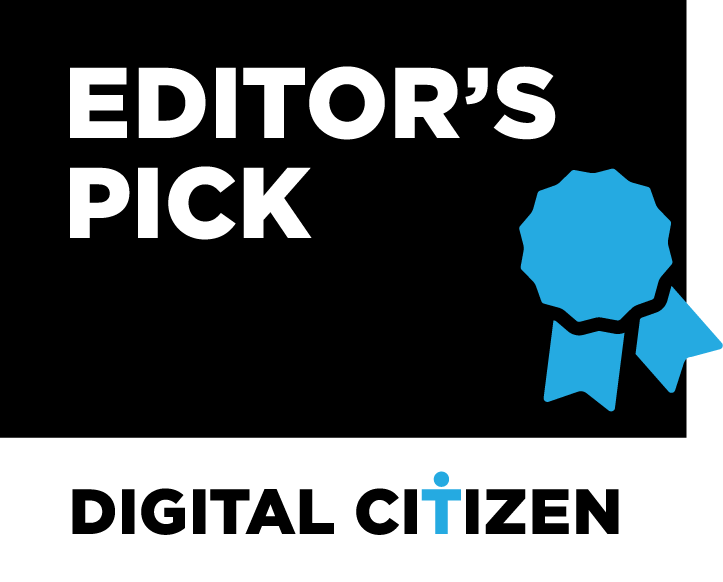 Verdict
Samsung AX60R5080WD is an excellent air purifier that works well for large living spaces. You can count on it to filter pollution particles, ultrafine dust, harmful gases, and inhibit bacteria. Its mobile app is easy to use, and with it, you can remotely control the air purifier from anywhere on the internet. While this air purifier can get loud when air quality is low, it's a great choice for light sleepers too, due to its ultra-silent Sleep mode. We are happy with the way it works, and we highly recommend Samsung AX60R5080WD to anyone looking for a top-notch air purifier.
Unboxing and setting up the Samsung AX60R5080WD
Samsung AX60R5080WD comes in a tall, massive box that weighs about 30.4 pounds or 13.8 kg. You can see several pictures of the air purifier on the sides of the box, as well as information about its 3-step filtration system and other essential features. One weird detail is that the model mentioned on the box is Samsung AX5000. Unfortunately, if you search for this model online, you won't find it, because the real model name is Samsung AX60R5080WD.
It is a good idea not to handle the unboxing of Samsung AX60R5080WD on your own. The air purifier itself, without any other items from its packaging, weighs 24.6 pounds or 11.2 kg and is challenging to take out of the box alone. Inside the box, you find just a few items: the air purifier you just bought, its power cable, and the documents about warranty and the user manual.
On the side of the air purifier, there is a caution card that reminds you to remove the plastic bag of the filter before use. It is a good idea to read the user manual, see how to do this, and familiarize yourself with the air purifier, how to turn it on, and set it up. Removing the front panel to access the filters is easy. First, you see a pre-filter, like in the picture below.
Beneath it, you see the 2-in-1 filter packaged in a black plastic bag. Remove the bag, and you see the activated carbon and deodorization filter, glued to the HEPA filter, like in the picture below. Samsung's approach to sticking the two filters together also means that you have to purchase the filters that they sell for this air purifier, and you can't just use any standard HEPA filter when the time comes to replace them.
When done putting everything in their place, plug the Samsung AX60R5080WD into the power outlet, and press the Power button. Setting up the air purifier is as easy as choosing the fan speed that you want. You can also use the other buttons for things like enabling sleep mode, setting a timer for when the air purifier turns off, enabling or disabling the lights, or the child lock.
However, there's also a SmartThings app available for Android and iOS. To set it up, you need to give it permissions to access your location and other items and provide a Samsung account. A nice touch is that Samsung encourages users to enable two-step verification so that they secure their accounts. The process of adding your air purifier is not complicated at all. Just follow the instructions shown by the SmartThings app, step by step.
You need to set the air purifier's location, connect it to the Wi-Fi, have it registered to your Samsung account, and you are good to go. From now on, you can remotely control Samsung AX60R5080WD from anywhere on the internet, using the SmartThings app.
Unboxing and setting up the Samsung AX60R5080WD is not difficult, but you should have some help to take it out of its packaging. Also, it is a good idea to read the user manual before turning it on.
Hardware specifications and design
Samsung AX60R5080WD is a powerful air purifier that can handle rooms up to 645 square feet or 60 square meters. It has a clean air delivery rate (CADR) of 467 m³/h, a noise level of 50 dBA, and a power consumption of 60 watts. Unfortunately, Samsung doesn't communicate the noise levels, clean air delivery rates, and power consumption for each fan speed mode: High, Medium, Low, and Sleep. The differences in noise levels are high between fan speed modes, but so is the air volume that gets cleaned. A bit more transparency would have been nice.
As you can see below, Samsung AX60R5080WD has a tall, slim design. Its size is 14 x 30 x 11 inches or 360 x 783 x 293 mm in width, height, and depth. Moving it around is easy due to the four wheels on its bottom. On the left side of the air purifier, you find a large air outlet and two sensors:
A Laser PM sensor that detects dust and the exact level of PM1.0/2.5/10 sized air pollution.
A Gas sensor that detects gaseous contaminants like toluene, xylene, benzene, ethylbenzene, styrene, and formaldehyde, that are removed by the air purifier.
Samsung AX60R5080WD has a filtering system that's composed of three filters:
Washable pre-filter that removes pollen and pet dander from the air
An activated carbon deodorization filter that removes the gases mentioned earlier
A HEPA filter for ultrafine dust, pollution particles, which inhibits bacteria
The second and third filters are glued together in a 2-in-1 filter. The replacement cycle of this filter can be between 6 months to 1 year, depending on how you use the air purifier and how polluted the air is in your area. To help you know when to replace the filter, there's an indicator that lights up to notify you.
The air is aspired through the front panel, it goes through all the filters and then gets blown out from the air outlets on the top and the sides. Samsung AX60R5080WD is available only in white, and it is a reasonably good looking device. Its designers have focused mostly on providing the ideal airflow and making it easy to configure how the air purifier works.
If you want to know all the specifications of this product, go to its page: Samsung Smart Air Purifier, AX60R5080WD.
Using the Samsung AX60R5080WD air purifier
Controlling the Samsung AX60R5080WD air purifier is a breeze. 🙂 The touch-based controls are logical and easy to use, even if you are not a technical person. After you set it up, you can lock the device, so that children or pets don't accidentally change the way it works when they play. Users are also going to appreciate the data displayed by the air purifier and its visual warnings when the air quality decreases. The sensors do a good job and are fast to respond to changes in air quality. For example, five seconds after someone started smoking in the other corner of the room where the air purifier was placed, Samsung AX60R5080WD was already displaying data about the air quality lowering. Its ventilators automatically increased their speed to cope with the change and clean the air.
The SmartThings app for Android is just as simple and easy to use. It gives you the live status of the air purifier and the pollution levels that it detects in your home. You can use the app to change the fan speed, turn the Samsung AX60R5080WD off, or set a schedule for when it should turn on and off, depending on what you want.
The noise generated by Samsung AX60R5080WD varies a lot, depending on the fan speed you choose. Unfortunately, Samsung doesn't share data about the noise level made by this air purifier for each speed mode. When you set it to Low, the noise generated is barely noticeable, and you can sleep well if the air purifier is not close to your bed. If you are a light sleeper, you may want to turn on Sleep mode, which is really quiet. Unfortunately, the clean air delivery rate (CADR) is significantly lower when using this mode, but it is not clear how low. Samsung doesn't share any information about the volume of air purified for each speed mode, and we believe that more transparency would be nice. To give you a better perspective on the noise generated by Samsung AX60R5080WD, watch the video below with the sound on.
Cleaning and replacing the filters is easy. The only downside is that you can't change the HEPA filter independently of the activated carbon deodorization filter. Samsung has glued them together into a 2-in-1 filter, and you need to buy another from the same company so that it works with this air purifier. Its lifespan can be between 6 months to 1 year, and it varies based on the frequency of use and the amount of contaminants adsorbed. In areas with poor air quality, expect the durability of this filter to be on the lower side of the interval.
Overall, we are happy with how Samsung AX60R5080WD works, the volume of air that it cleans, the noise it generates, and its easy maintenance. Its special Sleep mode is a godsent for people who are light sleepers.
Would you buy the Samsung AX60R5080WD?
Now you know our opinion about the Samsung AX60R5080WD air purifier and how well it worked during our testing. Before closing this review, tell us what you think. Are you interested in this air purifier? Are you pleased with its specifications, design, and price? If you already own one, how was your experience with it? Comment below and share your perspective.