With the launch of AMD's third generation of computer processors, we also got the new and powerful X570 chipset for motherboards. One of the big players on this market is ASUS, and its flagship X570 motherboard is the ASUS ROG Crosshair VIII Hero (Wi-Fi). It comes with a plethora of features and promises top-notch performance for PC gaming enthusiasts. After we used and tested it for a while, we want to tell you more about what it offers and what it can do. If you are interested in buying the ASUS ROG Crosshair VIII Hero (Wi-Fi), read this review:
ASUS ROG Crosshair VIII Hero (Wi-Fi): Who is it good for?
The ASUS ROG Crosshair VIII Hero (Wi-Fi) is the mainboard you should buy if:
You are a gamer, and you are looking for a motherboard that can handle any AMD 3rd Gen Ryzen processor
You do not mind paying a premium price for a premium device with generous features
You want to future-proof your computer
Pros and cons
This is what we like most about the ASUS ROG Crosshair VIII Hero (Wi-Fi):
It is built on the high-end X570 chipset and supports PCI Express 4.0
It uses Socket AM4, and it is compatible with both 3rd and 2nd generations of AMD Ryzen processors
It officially supports DDR4 RAM with frequency speeds of 4600 MHz and faster
It offers two slots for M.2 solid-state drives and eight SATA ports
It comes with an incredible number of USB ports, and most of them are fast USB 3.1 Gen2
You get top-of-the-line 2.5 Gigabit Ethernet wired connectivity
It also includes a wireless network card with support for the new Wi-Fi 6 standard
The motherboard's VRM (Voltage Regulator Module) is oversized, so you can overclock your processor with ease
The motherboard's layout, design, and build quality are excellent
Even the bundled software is better than what we were used to with older ASUS motherboards
This is what could hold you back from buying the ASUS ROG Crosshair VIII Hero (Wi-Fi):
The price that ASUS asks for this motherboard is a premium one, and not many people can afford it
The motherboard has a small fan on its chipset, and some people might not like it. However, from our experience, it is a quiet fan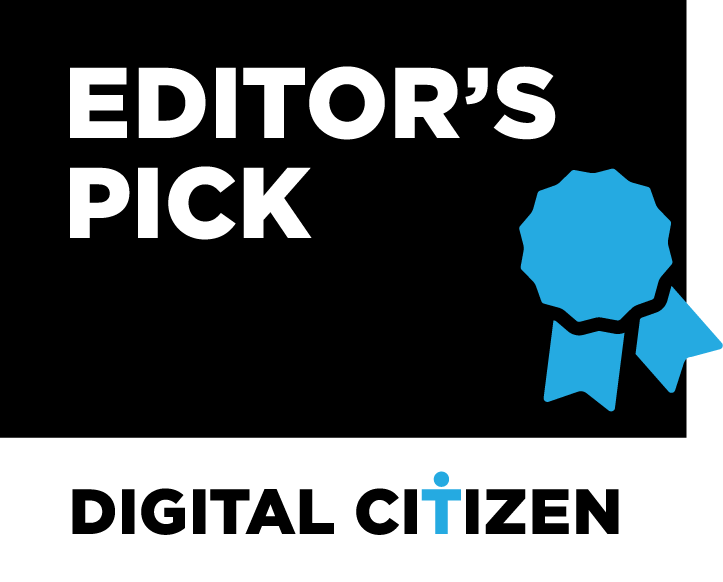 Verdict
The ASUS ROG Crosshair VIII Hero (Wi-Fi) shapes out to be one of the best motherboards based on the X570 chipset. If you own an AMD Ryzen processor from the third generation, this motherboard is an excellent match for it, delivering great performance, a beautiful design, and premium build quality. Furthermore, the Crosshair VIII Hero is probably one of the most feature-rich motherboards in the world in terms of connectivity and storage options. In fact, we find it hard to imagine how someone could use all the USB ports available. The only thing that could stop you from getting the ASUS ROG Crosshair VIII Hero (Wi-Fi) is the price. If money's not an issue though, go ahead and get it. You won't regret your choice.
Unboxing the ASUS ROG Crosshair VIII Hero (Wi-Fi)
The ROG Crosshair VIII Hero (Wi-Fi) is ASUS' top-of-the-line motherboard and, as a consequence, its packaging is premium too. The motherboard comes in a large box made of inflexible cardboard. It is all painted in black and red, and it is full of pictures and details about the motherboard and its features.
Opening the box reveals the mainboard sitting in an antistatic bag. Raise the cardboard plate that the motherboard sits on, and you find all the bundled accessories and documents: the user manual, four SATA 6Gb/s cables, some M.2 screws, a DVD with drivers and software, a large ROG sticker, one Q-Connector, a Wi-Fi external module with two antennas, an extension cable for RGB strips (80 cm), an extension cable for addressable LED, a "Thank you" card from ASUS, and even a coupon for Cablemod.
The unboxing experience you get from the ASUS ROG Crosshair VIII Hero (Wi-Fi) is premium, worthy of such a high-end product.
Hardware specifications and design
High-end motherboards tend to have a much more beautiful design than entry-level ones. They no longer expose everything, from circuits to capacitors, trying instead to cover as much as possible with plates and heatsinks. The ASUS ROG Crosshair VIII Hero (Wi-Fi) is no exception, and, even more, it's an example of beautiful motherboard design, standing out from the crowd rather easily.
For example, the ASUS ROG Crosshair VIII Hero (Wi-Fi) covers its voltage regulator module (or VRM in short, if you prefer), with a large heatsink. However, ASUS does not do it just because it looks fancy. The VRM is essential for controlling the voltage of the processor, and that means that a lot of electrical power goes through it, so it can heat up quite easily. If you are thinking about overclocking your processor, the larger than life VRM and heatsink on the ASUS ROG Crosshair VIII Hero (Wi-Fi) tell you right from the start that you can easily push your CPU's limits beyond the norm.
To deliver the required power to the VRM, the motherboard uses two EPS connectors. One of them is the standard 24-pin ATX connector found on the right side of the motherboard, and the other is an 8+4-pin connector placed at the top-left area, near another large plate that covers the input/output panel.
The ASUS ROG Crosshair VIII Hero (Wi-Fi) is a motherboard designed to work with AMD processors and, consequently, it uses Socket AM4. This socket is used by all the AMD Ryzen processors generations. However, the motherboard is compatible only with Ryzen CPUs from the third and second generation, leaving the first generation out. However, we do not believe that there are people who would want to mount a first-generation Ryzen CPU on it anyway, considering that this is a high-end motherboard with a price to match its quality and performance. By the way, you can find the full list of supported processors here: ASUS ROG Crosshair VIII Hero (Wi-Fi) - CPU Support.
Regarding RAM, the ASUS ROG Crosshair VIII Hero (Wi-Fi) comes with four DDR4 DIMM slots that support a maximum total capacity of 128 GB and a maximum frequency of over 4600 MHz, when paired with a 3rd Gen AMD Ryzen processor. When paired with a 2nd Gen AMD Ryzen processor, you can use up to 64 GB at a maximum frequency of 3600 MHz.
The ASUS ROG Crosshair VIII Hero (Wi-Fi) is based on the latest and most powerful chipset for AMD processors ever. It's called X570, and one of its most important features is the support it offers for PCIe 4.0. The X570 chipset has twenty PCIe 4.0 lanes, of which four lanes are used to communicate with the processor. The rest of the lanes can be used by the motherboard manufacturer as they see fit. As you can see in the next paragraphs, ASUS chose to use some for both fast SSD storage and fast USB 3.1 Gen 2 ports. Also, note that, if you are using a 3rd Gen Ryzen processor, it also comes with its own PCIe lanes, 24 if you count them all. 🙂
On the ASUS ROG Crosshair VIII Hero (Wi-Fi), you get three PCIe 4.0 x16 slots and one PCIe 4.0 x1 slot. Starting from top to bottom, the first two slots are directly connected to the processor using the CPU lanes and, because of that, these are the two you use for graphics cards. If you mount just one video card in the first PCIe 4.0 slot, it works in x16 mode, meaning that it can use up to 16 lanes. If both of these slots are used, they work in x8/x8 mode. If your processor is from the 2nd generation of Ryzens, the PCIe slots work the same way, but are limited to PCI 3.0 instead of PCIe 4.0. It is also worth noting that, from a design point of view, these two slots are reinforced with metal to withstand the weight of even the heaviest and most powerful video cards.
The third slot from top to bottom is a PCIe 4.0 x1 slot, and the fourth and final slot (at the bottom of the motherboard) is PCIe 4.0 x4. Both of them are connected to the motherboard's X570 chipset PCIe 4.0 lanes.
If you are wondering about GPU configurations available, you should know that the ASUS ROG Crosshair VIII Hero (Wi-Fi) supports NVIDIA 2-Way SLI Technology and AMD 3-Way CrossFireX Technology.
As for the storage options, you get two M.2 slots and eight SATA 6Gb/s ports. The bottom M.2 port supports 2242/2260/2280/22110 SSD drives and PCIe 4.0 x4 regardless of what processor you use, because this port is connected to the X570 chipset lanes. The top M.2 port is connected directly to the processor lanes and works in PCIe 4.0 x4 if you have a 3rd Gen Ryzen CPU, or in PCIe 3.0 if you are using a 2nd Gen Ryzen CPU. Also, on this M.2 port you can only fit type 2242/2260/2280 solid-state drives, but not 22110, which is longer.
PCIe 4.0 SSDs can achieve much faster speeds than PCIe 3.0, so ASUS also took care of the heat issue: both M.2 slots come with bundled heatsinks that follow the motherboard's design and look pretty cool, figuratively and literally. 🙂
The ASUS ROG Crosshair VIII Hero (Wi-Fi) does not fall short when it comes to connectivity either. Quite the opposite! The motherboard has both wired and wireless chipsets on it, and they offer premium connectivity. For wired connections, you get two RJ45 Ethernet ports: one connected to a Realtek RTL8125-CG chipset that supports speeds of up to 2500 Mbps, and the other connected to a secondary Intel Ethernet Controller I211-AT that supports speeds of up to 1 Gbps. Both ports are protected by Anti-surge LANGuard, a technology that protects you from power spikes, keeps the Ethernet signal cleaner, and reduces the chance of errors.
The wireless part is also handled by a premium chipset: a 2 x 2 Intel Wi-Fi 6 AX200 with support for MU-MIMO, compatible with the Wi-Fi 6 (802.11 a/b/g/n/ac/ax) standard, and dual 2.4 and 5 GHz frequency bands. If you are using Wi-Fi 6, you can get theoretical maximum speeds of up to 2.4 Gbps! Of course, the motherboard also comes with built-in support for Bluetooth v5.0 connections.
Regarding the sound, you should know that the ASUS ROG Crosshair VIII Hero (Wi-Fi) motherboard comes with one of ASUS' high-end codecs, called ROG SupremeFX 8-Channel High Definition Audio CODEC S1220, based on the ESS ES9023P High Definition DAC. It supports playback up to 32-Bit/192kHz, an output power of up to 120dB SNR (Signal-To-Noise ratio), 113 dB SNR recording input, and impedance sense for both front and rear headphone outputs.
The input and output connections and ports are under a protective plate. Speaking of which, besides the networking and sound ports, on the back panel, you also get an astounding seven USB 3.2 Gen 2 Type-A ports and one USB 3.2 Gen 2 Type-C (these are all painted in red), and four USB 3.2 Gen 1 ports (painted in blue). Additionally, for your case's front panel, you get another USB 3.2 Gen 1 port, two USB 3.2 Gen 1 ports, and 4 x USB 2.0 ports. Regarding the back Input Output panel, you should know that four of the seven red USB ports fallback from USB 3.2 Gen 2 to USB 3.2 Gen 1, if you're using a 2nd Gen Ryzen processor, instead of one from the Ryzen 3000 series. Either way, it is an impressive number of fast USB ports, probably more than what you will ever need.
If you want this motherboard, you are also likely going to want a good cooling system for it. Rest assured because the motherboard offers plenty of connectors for both air fans and liquid cooling systems. To list them all, you get: one 4-pin CPU_Fan connector, one 4-pin CPU_OPT fan connector, three 4-pin CHA_Fan connectors, one 4-pin AIO PUMP connector, one 4-pin Water Pump + connector, one 4-pin H_AMP fan connector, one 4-pin PCH_FAN connector, one 3-pin W_FLOW connector, one 2-pin W_IN connector, one 2-pin W_OUT connector, and one T_SENSOR connector.
Some people like RGB lights and some do not. If you don't like them, you can turn the lights off, and if you do like them, you'll be happy to hear that the ASUS ROG Crosshair VIII Hero (Wi-Fi) motherboard supports ASUS Aura and, on top of the built-in lights that you get on the IO protective plate and the X570 chipset plate, it also offers four Aura RGB headers for connecting other components with LEDs, such as fans or LED strips. Two of the Aura RGB headers use 4 pins (RGB) and two use three pins (ARGB or Addressable RGB).
All that we told you about this motherboard's hardware and design in this section is just part of what it has to offer. If you want all the details about its specifications, compatibility, and installation, you should check its manual, here: ASUS ROG Crosshair VIII Hero (Wi-Fi).
The ASUS ROG Crosshair VIII Hero (Wi-Fi) motherboard is impressive. It's ASUS' most high-end X570-based motherboard for AMD processors, and, not only does it offer an incredible amount of connectivity options (M.2 SSD, USB, 2.5 Gbps Wi-Fi, etc.), but it also comes with an oversized VRM to give you plenty of overclocking space, and a beautiful design with large heatsinks, protective plates, and support for the AURA lighting system.
On the next page of this review, you see the results we got from the ASUS ROG Crosshair VIII Hero (Wi-Fi) motherboard and a few processors (AMD Ryzen 7 3700X, AMD Ryzen 5 3600X, and AMD Ryzen 5 3600) in benchmarks.