The Android tablets market is not as hot and contested as it was a few years ago. However, companies do release new models from time to time. Samsung has recently launched the Galaxy Tab S6 Lite - an Android tablet with a reasonable price and a lot to offer, including an S Pen stylus. We used it for about two weeks, and now we'd like to share our opinion about it. If you want to know what the Samsung Galaxy Tab S6 Lite can do and whether it's worth buying, read this review and find out:
Samsung Galaxy Tab S6 Lite: Who is it good for?
The Samsung Galaxy Tab S6 Lite is an excellent choice for:
People who want a beautiful Android tablet
Those who want good performance at a reasonable price
Users who like using a stylus with their tablet
Pros and cons
There are more than a few good things to say about the Samsung Galaxy Tab S6 Lite:
Beautiful looks and premium build quality
It includes an S Pen stylus
Its display is bright and colorful
It has plenty of ports, including USB-C and a 3.5 mm audio jack
Good battery life and fast charging
Its front camera can be used for face unlocking
The performance is good enough to do anything you want
Reasonable price
There are a few weak spots too:
The tablet has no fingerprint reader
Its hardware is not powerful enough to play demanding games without any stuttering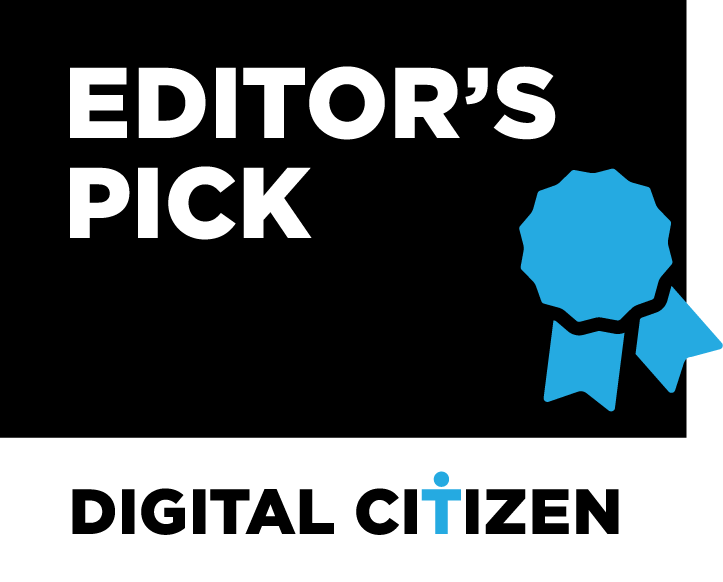 Verdict
The Samsung Galaxy Tab S6 Lite feels like a best buy when it comes to Android tablets. It looks like a premium device, but without a premium price tag. It has plenty of features and ports, it includes a stylus for "handwritten notes" or drawing on it, and its hardware is just enough to run anything you want or need. We recommend it to anyone looking for a good Android tablet that can run just about anything, at a reasonable price.
Hardware specifications
The Samsung Galaxy Tab S6 Lite features a 10.4" IPS display with a resolution of 1200 x 2000 pixels (WUXGA+). The screen has a 5:3 aspect ratio and a pixel density of about 224 ppi. Although it is not an AMOLED display like the one Samsung used for the premium Tab S6 tablet, the IPS LCD on the Tab S6 Lite offers excellent color accuracy and high brightness levels.
The tablet is powered by a mid-range chipset: Samsung's Exynos 9611. It uses an octa-core processor with four Cortex-A73 cores that run at 2.3 GHz, and four Cortex-A53 cores that run at 1.7 GHz.
Samsung Galaxy Tab S6 Lite comes with 4 GB of RAM and a reasonably fast Mali-G72 video chip. In terms of storage space, you can get it with 64 or 128 GB of internal flash memory. If that's not enough, you can also insert a micro SDXC card of up to 1 TB.
The size of the Samsung Galaxy Tab S6 Lite tablet is 244.5 x 154.3 x 7 mm in height x width x thickness (9.63" x 6.07" x 0.28"), and it weighs only 465 grams (or 1.02 lb). Its battery has a generous capacity of 7040 mAh. Samsung says that it should provide up to 13 hours of moderate use. More good news is that the tablet supports fast charging, so you shouldn't have to leave it to charge all night to fill its battery.
The operating system installed on the Samsung Galaxy Tab S6 Lite is Android 10 and comes with One UI version 2.1. The latter is a custom skin for Android, made by Samsung, which brings several interface personalization options that enhance your experience.
On the front, Samsung Galaxy Tab S6 Lite has a 5-megapixel camera, and, on its rear, an 8-megapixel camera with autofocus. The front camera can be used for face unlocking the tablet and is more than enough for video calls in Zoom, Skype, or other similar apps. The rear camera is useful for taking occasional photos, but can't match those on mid-range smartphones. On the other hand, it can be useful when you want to take a photo of a PowerPoint presentation during a class, for example.
In terms of ports, you get Bluetooth v5.0, a micro-USB 2.0 port, a regular 3.5 mm stereo audio jack. The tablet's network chip supports all the wireless protocols up to Wi-Fi 5 and both 2.4 and 5 GHz Wi-Fi bands. Additionally, you should also know that there are two editions of Samsung Galaxy Tab S6 Lite: one that comes with Wi-Fi only, and another that also has support for mobile networks and LTE, which is the one we've tested. For the full list of specifications, visit Samsung Galaxy Tab S6 Lite - Specs.
Design and user experience
On our first encounter with the Samsung Galaxy Tab S6 Lite, we were struck by how good this tablet looks. Although its price is moderate (less than 400 USD), it looks elegant and well built. Its backside is made of metal, while its front has thin bezels like on high-end tablets. It's lightweight, and the metallic back and the slightly rounded corners make it feel really comfortable to hold in your hands, even though this is quite a large device.
The back of the tablet is clean: the only things you find there are the rear camera (on the top-right corner, in portrait mode), the Samsung and the Sound by AKG logos.
If you hold the Samsung Galaxy Tab S6 Lite in portrait mode, on the right edge, towards the top, you can find the power button and the volume rocker. They're slightly protruding, so it is easy to locate them.
Regarding the cameras, there's not too much we can say: the front camera proved to be useful when we had to chat with video, as well as for face-unlocking the tablet, but it doesn't compare to selfie cameras found on smartphones.
The rear camera is a bit better, and the photos you take with it have good contrast and colors. However, they lack detail, and the absence of a flash makes it rather unusable in dark environments. As we also mentioned earlier, we believe the rear camera finds its purpose in classrooms or conferences, when you might use it to photograph presentation slides.
One of the things that we like about this tablet is the positioning of its speakers. It has two of them, stereo, and their grills are found on the top and bottom-right edges of the tablet (in portrait mode). This arrangement is ideal for watching movies, as the stereo speakers deliver proper stereo sound - left and right - when you hold the tablet in landscape mode.
Watching movies or YouTube videos is a delight on the Samsung Galaxy Tab S6 Lite. Even if its display doesn't use a high-end AMOLED panel, the IPS LCD delivers vibrant colors, and the luminosity is above average. The screen is so bright that we found a 50% brightness setting to be more than enough for us. Also, the resolution is sufficient for fonts and images displayed to look smooth and sharp, without any rough edges.
Unlike most mid-range Android tablets, the Samsung Galaxy Tab S6 Lite also comes with a stylus. It is called S Pen, and it might just be the best selling point for the Tab S6 Lite. It works great both for taking "handwritten" notes, as it does for sketching and doodling if that's your thing. 🙂 The stylus feels nice in your hand, it is lightweight, and it can magnetically attach to the back of the tablet.
We used this tablet daily for about two weeks while writing this review. During this time, one thing that we noticed and appreciated was the fact that its battery life is quite good. In mixed-use - browsing, email, chat, and some casual gaming - it lasts for a day and even more before we have to charge it. During weekends, when we also watch movies on Netflix, the tablet manages a day of running on battery, although in the evening we had to plug its charger.
The Samsung Galaxy Tab S6 Lite feels like a well-rounded Android tablet. It has a beautiful and simple design, all the things you need on a tablet, the S Pen is a very nice touch, and using it is an enjoyable experience.
Android 10, One UI 2.1, and bundled apps
The Samsung Galaxy Tab S6 Lite comes with the latest stable build of Android 10 and with Samsung's own One UI v2.1 skin on top. This skin adds some personalization options that are not found on the stock Android user interface, but other than that, it doesn't change the way the operating system works. One thing that we liked quite a lot is the Daily Board: a feature that you can turn on when the tablet is charging, that transforms it into a picture frame with useful information such as the time, date, or weather.
Samsung does not bundle a lot of apps on the tablet. That's not to say that there are none: when you set it up, it asks you whether you want the additional apps recommended by Samsung. But they're not automatically installed, so you can choose whether you want them or not.
The list of apps that you get by default on the Samsung Galaxy Tab S6 Lite is rather slim compared to other devices. You have all the essential Google apps such as Gmail, Chrome, Maps, YouTube, and Photos. You also get a few additional apps from Samsung such as Phone, Messages, Camera, Gallery, Clock, Calendar, Samsung Notes, and Galaxy Store (an alternative app store).
The Samsung Galaxy Tab S6 Lite comes with the latest Android 10 and Samsung's One UI skin on top, which adds some nice visual touches to the interface. We also like the fact that Samsung doesn't force you to use a lot of apps you might not want.
Performance in benchmarks
To get a clearer overview of the hardware performance offered by the Samsung Galaxy Tab S6 Lite, we also ran a few benchmarks. Here are the results:
In Geekbench 5, the Samsung Galaxy Tab S6 Lite managed a 344 points single-core score and an 1169 points multi-core score. These numbers are not impressive but are not poor either. They show us that the Samsung Galaxy Tab S6 Lite is in the mid-range section of the market. It's a lot slower than the premium and more expensive Samsung Galaxy Tab S6, and a bit faster than an Amazon Fire HD 10, for example.
In AnTuTu v8, the Samsung Galaxy Tab S6 Lite got a score of 149807 points. It confirms the fact that this tablet is a mid-range device that's neither super-fast nor slow. It's right there in the middle, offering good performance but nothing out of the ordinary.
Next, we also ran the 3DMark benchmark to see how the tablet fares in games. The results, which you can see in the screenshot below, tell us that the Samsung Galaxy Tab S6 Lite can run any game (yes 🙂 including Fortnite) although you might see some stuttering in more demanding ones.
Finally, we used PCMark to verify whether the tablet's battery can last as long as Samsung promises, which is up to 13 hours of mixed-use. This benchmark revealed an excellent run time of 15 hours and 14 minutes. It's more than we expected, and that is great. Unless you're playing games or watching movies all day long, the Samsung Galaxy Tab S6 Lite should easily last you from morning until evening.
The benchmarks we ran on the Samsung Galaxy Tab S6 Lite paint the same picture that we noticed while using this tablet in our daily activities. This is clearly a mid-range Android tablet. It offers just enough hardware power to be able to run any app or game in good conditions. However, it doesn't excel, and it is not lightning fast.
Are you considering buying the Samsung Galaxy Tab S6 Lite?
Now you know what we like and what we don't like about the Samsung Galaxy Tab S6 Lite. You know that it's a mid-range tablet with a premium design and build. We believe that its price is reasonable and that Galaxy Tab S6 Lite is a good choice for anyone looking for a good Android tablet. Before you close this review, tell us what you think about the Samsung Galaxy Tab S6 Lite. Is it a tablet that you want to buy? Comment below, and share your perspective.