Left-handed people have a harder time finding excellent mice, especially if they are gamers. Most gaming mice have side buttons that are positioned in a way that only works well for right-handed users. However, there are also a few models that cater to both sides. One recent example is ASUS RoG Pugio. It is a fantastic little mouse, with detachable and programmable side buttons, which both left-handed and right-handed users can move and personalize. It also features RGB lighting, high precision and speed, and a generous bundle of accessories. If you want to learn more about the ASUS RoG Pugio, read this review:
What is the ASUS RoG Pugio mouse good at?
ASUS RoG Pugio is an excellent choice for:
Left-handed people who are looking for an ambidextrous mouse with side buttons that can be moved and configured any way they wish
Gamers and casual users who want a mouse that is comfortable to use for long periods of time, in all kinds of tasks, not only gaming
People who love RGB lighting effects on their accessories
Pros and cons
The ASUS RoG Pugio mouse has many good things going for it:
Pugio is an ambidextrous mouse, that is great for left-handed and right-handed users too
The side buttons are configurable and magnetic, meaning that they can be physically replaced and configured any way you wish
It is comfortable to use for long periods of time, both in games and when doing office work
Great looking RGB lighting effects that can be synchronized with other ASUS accessories
It uses durable and replaceable Omron switches
There are also a few downsides:
The RoG Armoury software needs some updates and improvements, to be on par with similar software from the competition
Some users may want more than an optical sensor with 7200 dpi sensitivity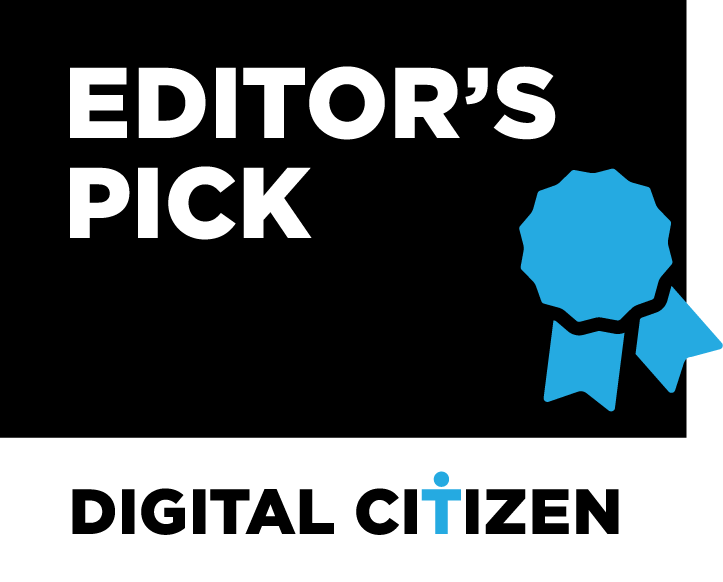 Verdict
Of all the mice that we tested in recent years, ASUS RoG Pugio has quickly become one of our top favorites. Its size and weight are perfect for comfortable use, even for long hours of work or gaming. It does not matter whether you are a gamer or a casual office worker, you will appreciate its comfort, speed, and precision. The lighting effects look great, and they are customizable. Also, if you have other ASUS accessories, you can sync the lighting on all of them, for an awesome visual experience. Its ambidextrous design, with replaceable side buttons, is just excellent. Left-handed users will love it. ASUS RoG Pugio has many great things going for it, and we loved using it. We think that you will like it too, so give it a try!
Unboxing the ASUS RoG Pugio mouse
The ASUS RoG Pugio mouse comes in a black cardboard box with the traditional Republic of Gamers brand elements on it. On the top cover, you can see a picture of the mouse and the fact that it features the Aura Sync technology.
The box opens like a book, and you get to see the mouse you just purchased, alongside a description of the way it was designed.
When you unbox everything, you find the following items: the mouse, a pouch for carrying the mouse, the user manual, an accessory case with two Japanese-made Omron switches and two side button covers, as well as a sticker with the Republic of Gamers logo.
The unboxing experience offered by the ASUS RoG Pugio is a pleasant one and the accessories that are bundled with it are very generous.
Hardware specifications
ASUS ROG Pugio is an ambidextrous gaming mouse that features RGB lightning through the Aura Sync technology. This means that you can synchronize your lighting effects with other ASUS accessories that have Aura Sync: motherboards, video cards, keyboards, headsets and more. This mouse has three lighting zones: the scroll wheel, the RoG logo, and the back. You get six lighting effects, which can be personalized to your taste.
ASUS RoG Pugio has an optical sensor with 7200 dpi sensitivity, a maximum tracking speed of 150 IPS (inches per second) and a maximum 30g acceleration, for excellent tracking.
This mouse features Omron switches that last 50 million clicks (read this: How long are millions of keystrokes and clicks, in years?). You also get two spare switches that can replace the original ones, if they stop working. Additionally, the Pugio has configurable magnetic side buttons on both flanks to give you a genuinely ambidextrous gaming mouse. Swap the buttons out and replace them with the side button covers that are bundled. You can use four, two, or no side buttons. To make things clearer, you get the following buttons: left click, right click, the scroll wheel (which can also be pressed like a button), the DPI switch beneath the scroll wheel, two side buttons on the left and one on the right. However, all the side buttons can be turned into one button, two buttons or no button on each side.
ASUS RoG Pugio is a medium sized button with 4.7 x 2.6 x 1.4 inches or 120 x 68 x 37 mm in length x width x height. It weighs 103 grams without the cable.
If you would like to see all the official specification of this mouse, go to this page: ASUS RoG Pugio Specifications.
Using the ASUS RoG Pugio mouse
We used the ASUS RoG Pugio gaming mouse both in games and in office work. We played Tomb Raider, Metro 2033, League of Legends and Age of Empires: Castle Siege. The mouse performed admirably in all games, and it was comfortable and pleasant to use even after many hours of gaming.
We also did lots of office work: creating documents and presentations, Excel spreadsheets, some image editing and light video editing. ASUS RoG Pugio was great at all tasks, always offering the speed and precision that we needed.
Left-handed users will appreciate the fact that this is an ambidextrous mouse, with side buttons that can be replaced or moved according to their wish. This is the first time we have tested a mouse that offers this feature.
Also, because the side buttons can be replaced and moved after you arrange them the way you wish, you must configure them. To personalize this mouse, and use all its features, you need to download and install the RoG Armoury software. When you run it the first time, it automatically updates this mouse's firmware to the latest version, an update which you should allow, so that you get the best experience possible.
After the new firmware is installed and you reboot your PC, you can fully utilize the RoG Armoury desktop app. With it, you can set everything you want, starting with the sensitivity and accuracy of the mouse. Try different DPI levels, test things out and see which levels are the best fit for you.
If you have an ASUS mouse pad, you can enjoy the automatic calibration of the mouse based on the mouse pad that you have. However, the RoG Armoury needs to be updated to include the latest mouse pads from ASUS, including their recent RoG Strix Edge mouse pad.
Pugio works on many types of surfaces, with or without a mouse pad. However, each time you change the surface you place it on, you should re-calibrate it, for a good user experience.
Programming all the mouse's buttons is easy, and you can set them to perform mouse functions, keyboard functions, macros, Windows shortcuts or Multimedia commands. The lighting effects can also be configured with ease, and they can be set individually for the logo, the scroll wheel, and the mouse base. You can go wild and use any color you wish and choose one of the six available effects.
If you want a live demo, here is the Color cycle effect cycling through the RGB spectrum on the ASUS RoG Pugio.
The ASUS RoG Pugio gaming mouse offers a great user experience, both when gaming and when working. We liked the lighting effects and the comfort of using this mouse. The only imperfect aspect of this mouse is the RoG Armoury app which needs some refinement to make it on par with their competition.
What is your opinion about the ASUS RoG Pugio mouse
Now you know what we think about the ASUS RoG Pugio gaming mouse and how it performs. Now it is your turn to express yourself: Are you thinking of buying this mouse? Do you already have it? If you do, what is your experience with it? Comment below and let's discuss.