The camera experience on the Xiaomi Mi 5
The camera you get on the Xiaomi Mi 5 is based on a 16 megapixel image sensor from Sony and uses a a 6-elements lens with OIS (Optical Image Stabilization). When you want to shoot photos in low light, you get better results with the help of its dual LED (dual-tone) flash.
As you will soon see, all these hardware specs deliver the right results: most of the photos we took with the Xiaomi Mi 5 have lots of detail, sharp focus, vivid colors and good contrast. The main camera does especially well in well lit environments. In low light environments, the image sensor and the camera software tend to make the photos a bit grainy and the colors faded, but that is something normal for almost any smartphone camera.
There's nothing special about the front camera though: it has a 4 megapixel image sensor and it's good only for video chat apps. If you intend on taking selfies with it, you might feel a bit disappointed.
If you want to take a closer look at some photo samples, in the gallery below you can find a series of photos we shot with the Xiaomi Mi 5 both outdoors, in bright light, and indoors, in dim light. You will find some landscape photos, panoramas and close-ups.
If you're curious about the video options you get, you should know that the Xiaomi Mi 5 is able to record 4K videos, at a maximum resolution of 3840 x 2160 pixels and 30 fps.
Here's a video sample in which you can see how the Xiaomi Mi 5 fares when it has to record videos with lots of movement involved. As you can see, the optical image stabilization offered by this smartphone is pretty good, considering the fact that I was driving a car in this video.
And here's a video in which I recorded a static panorama with the Xiaomi Mi 5. It's a panorama of the Bucegi mountains from Romania, which I recorded by moving the smartphone while I was standing still.
An nice detail regarding the Xiaomi Mi 5 is the fact that, if you want to, the camera software also lets you record time lapse videos and slow motion videos. Here's a sample of how slow motion videos look like:
The main camera found on the Xiaomi Mi 5 offers very good results, both when shooting photos and when recording videos. We especially liked the way the camera shoots photos outdoors, while the fast focus and the optical image stabilization technologies helped us in taking good photos indoors too.
Android 6.0, MIUI 7.3.2.0 and the bundled apps
The Xiaomi Mi 5 runs on Android 6 and Xiaomi's own user interface MIUI 7. Unfortunately, at the time when this review is written, Xiaomi Mi 5 is available only with a Chinese version of the operating system and skin. It does support English, but even if you set it so, the smartphone will still give you lots of default Chinese-only apps. This Chinese targeted variant is also lacking in Google services and the Play Store. Instead, it uses Xiaomi's own App Store and other Asia-based services.
We scoured the official forums for a while and what we found is that the Xiaomi Mi 5 will soon get a global variant of the operating system and user interface, one that will include the Google services as well. However, this has not happened by the day we published this review. We don't know when it will happen, but it should be soon enough, as Xiaomi officially sells the Mi 5 not only in China, but also in India.
Other than that, we must say that we like how MIUI looks, just as much as we liked it in the past. Sure, it 's not the original Android experience Google wants us to have, but MIUI 7 is fast and responsive and, most of all, it looks great.
MIUI 7 is filled with customization features and personalization options that will surely make many people happy. There are countless user interface themes available and the library of visual styles is huge, so that you can make your Xiaomi Mi 5 look unique in just a few minutes.
It's worth noting that, although the Chinese targeted MIUI 7 doesn't offer the Google services for now, Xiaomi includes a set of default apps for all things basic like emails, messaging, music and video playing, and it even includes an antivirus app.
Without including the apps available only in Chinese, the Xiaomi Mi 5 bundles the following apps by default:
Camera - the MIUI 7 default camera app for taking photos.
Gallery - displays the pictures stored on your Xiaomi Mi 5.
Music - lets you listen music and watch music videos online or listen to radio stations. It even includes a music identification service, similar to Shazam.
Themes - is a portal of sorts, from where you can download, install and set all kinds of visual styles and themes for your smartphone.
App Store - is the application store maintained by Xiaomi. English speaking users will have little use for it.
Security - keeps your smartphone secure by running antivirus scans and also helps you clean junk files from it.
Calendar - a calendar app that lets you schedule your daily agenda.
Notes - a simple app that lets you take notes.
Weather - gives you the weather prognosis in your location (based on GPS) or anywhere else in the world.
Mail - the default email app offered by Xiaomi.
Updater - the official app for checking, downloading and installing new system updates for the Xiaomi Mi 5.
Clock - a simple clock app that also lets you set alarms and use a stopwatch and a timer.
Recorder - an app that records sounds using the smartphone's microphone.
Calculator - makes math calculations easy. 🙂
Explorer - lets you browse and manage the folders and files stored on your Xiaomi Mi 5.
Compass - shows you where the North is, unless you're at the Magnetic North Pole. 🙂
Mi Remote - uses Xiaomi Mi 5's infrared sensor to make your smartphone act as a remote for various devices like your TV, DVD player or AC. This is actually useful when you can't find your TV's remote.
Scanner - uses the smartphone's camera to scan QR codes.
Report Bug - connects to the MIUI Bug Report center and lets you report anything that you believe to be a bug in MIUI.
WPS Office - is an office suite that lets you open and edit documents of all kinds.
Xiaomi Mi 5 runs on the latest version of Android but uses Xiaomi's own MIUI 7 user interface. This skin is fast and simple to use and it's also highly customizable. Unfortunately, the Mi 5 is available only in a Chinese variant for now, and it does not include the default Google services. However, a new international variant should be made available by Xiaomi soon.
Performance in benchmarks
We've seen what the Xiaomi Mi 5 has to offer in terms of hardware and software specifications and we know that it's a powerful smartphone. But what about some real performance scores? Let's see how the Xiaomi Mi 5 did in the benchmark tests we ran on it:
We started with Vellamo , a benchmarking tool designed to measure the performance offered by the processor unit. The first test we ran was Vellamo Multicore , a test designed to assess how good is the processor when running multiple tasks simultaneously. Xiaomi Mi 5 managed to get 2953 points, which is a better score than the average score of a Samsung Galaxy S6 and almost double than what you'd get from a Motorola Nexus 6.
Then we ran the Metal tests from Vellamo. These tests measure the processor's performance when running single task operations. In other words, they measure the single core performance, which is very important when you're thinking about how good the processor is when running games or apps that don't know to use more than one single core. The Xiaomi Mi 5 scored 2605 points, which confirms that it's better than the Samsung Galaxy S6, and also almost twice as strong as a Motorola Nexus 6.
Gaming is another very important aspect for many people when deciding whether to buy a certain smartphone or not. To measure Xiaomi Mi 5's performance in this regard, we went to GFXBench GL Benchmark. The gaming tests we consider relevant are the 1080p Car Chase Offscreen, the 1080p Manhattan Offscreen and the 1080p T-Rex Offscreen benchmarks. We only chose the standardized 1080p Full HD tests because we consider the results more relevant if all the devices tested are running the benchmarks using the same display resolution.
The Xiaomi Mi 5 managed to render 847.5 frames in the 1080p Car Chase Offscreen test, which is an extraordinary result, very close to that achieved by the Samsung Galaxy S7 and around 40% better than that you'd get from a Samsung Galaxy S6 or from a Motorola Nexus 6.
In the 1080p Manhattan Offscreen test, the Xiaomi Mi 5 rendered 2363 frames, which is again a jaw-dropping result. It's a slightly better result than what you get from a Samsung Galaxy S7 and even from an Apple iPhone 6S or 6S Plus. Compared with the Motorola Nexus 6, the Xiaomi Mi 6 is three times better in this test. Wow!
In our final gaming benchmark, we ran the 1080p T-Rex Offscreen test. The Xiaomi Mi 5 rendered 4029 frames, which is almost 450 frames less than the Samsung Galaxy S7 or the Apple iPhone 6S renders in this test. However, it's not a meaningful difference, especially if you use percentages: the Xiaomi Mi 5 is only 10% slower than these smartphones.
The Xiaomi Mi 5 is clearly a very powerful device and both the processor and the gaming benchmarks confirmed this. But what about the simple task of browsing the web? To find out if it's just as good in this regard too, we turned to Vellamo once again and ran its Browser tests, using Google's Chrome web browser which we manually installed on the Xiaomi Mi 5. We got 4150 points, which means that the Mi 5 is faster at rendering websites than a Samsung Galaxy S6 by about 11% and 37% faster than a Motorola Nexus 6. These are great results!
The final benchmark we ran was to test the battery life of the Xiaomi Mi 5. To do that, we fully charged its battery and then we ran PCMark's Work battery life test. The Xiaomi Mi 5 managed to resist for 9 hours, which is very impressive considering how powerful the hardware it packs is.
The Xiaomi Mi 5 is a very powerful Android smartphone and each and every benchmark test we ran confirms it. From a performance point of view, the Mi 5 is exactly what a flagship smartphone should be.
Pros and cons
In our opinion, the obvious pros of the Xiaomi Mi 5 are:
It packs seriously powerful hardware
It has a very elegant body design
It's very easy
It offers a very good camera
It has a fast front facing fingerprint scanner
The battery life you get from the Mi 5 is above average
It's almost half the price of the flagships of other smartphone manufacturers
What we don't like about the Xiaomi Mi 5 is:
Until a global international version of MIUI for Xiaomi Mi 5 is released, you have to manually add the Google Play services
It slips and slides easily because of the glass coating on its back
It doesn't support microSD cards
The loudspeaker is not as good as you'd expect from a flagship smartphone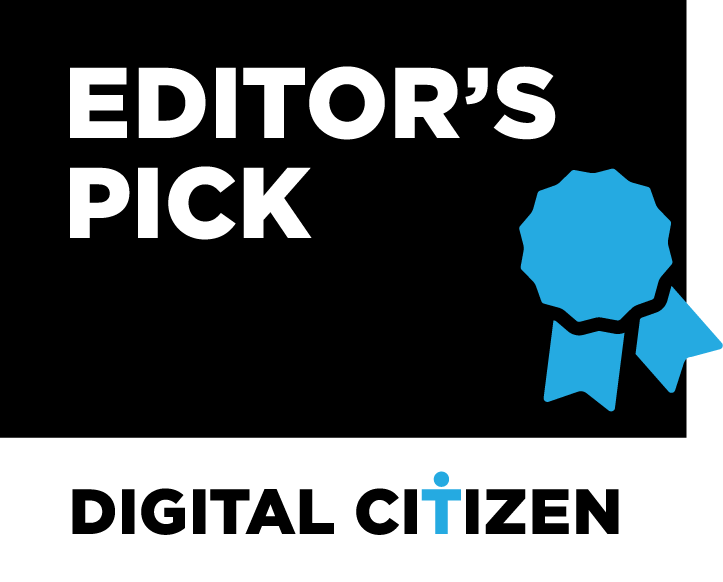 Verdict
The Xiaomi Mi 5 is one of the best smartphones we've seen this year and it's also probably the most affordable Android flagship that you can buy today. It has a great design, it has powerful hardware and it shoots very good photos. The MIUI user interface is fluid, fast and highly customizable and many people will love it. The only reasons that might hold you back from buying the Xiaomi Mi 5 is the lack of integration with Google services, which needs to be added manually by the user. It's either this or you wait for the international variant of MIUI to be made available sometime in the near future. Leaving this negative aside, Xiaomi Mi 5 is definitely a top-notch Android flagship that you should consider purchasing. It might just be one of the best flagship smartphone buys in 2016.