Thermal imaging cameras can detect infrared radiation and translate it into visible images. Such devices can be useful in a wide range of applications, such as inspecting electrical systems, finding heat or water leaks, or detecting fire hazards. In this review, I'm testing the performance and features of the Topdon TC001 thermal imaging camera. Does it meet the manufacturer's claims of offering high resolution and accuracy at an affordable price? Read on and see whether it's worth buying or not:
Topdon TC001 thermal imaging camera: Who is it good for?
The Topdon TC001 infrared camera is an excellent choice for:
People with DIY inclinations that want to identify and solve problems on their own
Professionals such as electricians and electronics repairmen, home inspectors, HVAC and car technicians
Anyone who wants to see the world in a new way (and feel like the Predator when hunting Aliens) 🙂
Pros and cons
These are the main positive aspects of the Topdon TC001 thermal imaging camera:
It offers an excellent resolution
The refresh rate is high for an infrared camera
Temperature measurements are accurate
It's compatible with both Android and Windows operating systems
The apps developed by Topdon for the camera are easy to use
Power consumption is minimal
Bundled carrying case
Great price for a thermal camera with such features
As far as I can tell, there are no negatives regarding the Topdon TC001 thermal imaging camera.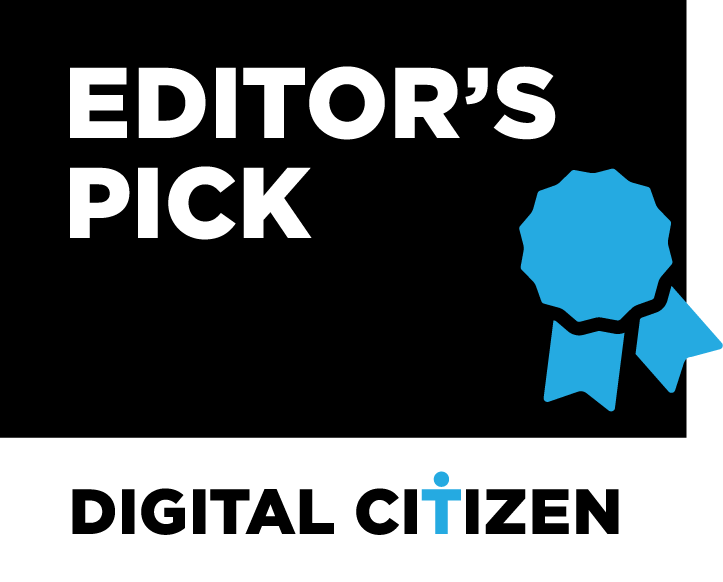 Verdict
The Topdon TC001 is a thermal imaging camera that's perfect for those who want to get an instant view of the heat generated by not only electronic devices but also by anything in the surrounding environment. Whether you want to know if you should clean your laptop's cooling fans or to see where your home needs insulation, the Topdon TC001 can do it. Moreover, the image quality and the fast refresh rate are excellent for real-time heat monitoring. After comparing its price and features to those of other similar thermal cameras on the market, I can warmly recommend the Topdon TC001 to everyone with a passion for DIY projects.
Unboxing the Topdon TC001 thermal imaging camera
The Topdon TC001 thermal imaging camera is packaged in a relatively small box. Painted in black, the box features a large illustration of the camera mounted on a smartphone, together with its name and a few details hinting at the fact that it works with Android devices and that it uses a USB Type-C connection. The back of the box shows more details about the camera, including its resolution, temperature range, and compatibility with both Windows and Android operating systems.
The box of the Topdon TC001 infrared camera
When you unbox the camera, you find out that you don't only get the device per se but also a handy case for traveling, inside which there's also a USB-A to C extension cable and a cleaning cloth.
Unboxing the Topdon TC001 camera
The unboxing experience offered by the Topdon TC001 thermal imaging camera is satisfying. I appreciate the inclusion of a case and that of the extension cable. Both should come in handy when using the camera.
Design and hardware specifications
As you've probably guessed, the Topdon TC001 is an infrared camera that you can attach to the USB-C port of any Android smartphone or tablet. Alternatively, you can also use the extension cable in the package to connect it to a USB Type-A port of a Windows computer or laptop.
The Topdon TC001 in its carrying case
The camera itself is quite small and has a rectangular shape measuring about 71 mm (2.8 inches) in length and 42 mm (1.65 inches) in width. It's 14 mm (0.55 inches) thick and weighs only 30 grams (1,06 ounces).
The front of the Topdon TC001 infrared camera
On one of its sides, the Topdon TC001 sports only an imprint of the company's name. The other side holds the camera lens and a TCView stamp, which is the official name of the camera's app for Windows.
The Topdon TC001 thermal camera features a high-precision infrared sensor with a 25 Hz frame rate that can shoot pictures or record videos at a resolution of 256 by 192 pixels. For a thermal imaging camera addressed to consumers, these are excellent numbers.
The lens of the Topdon TC001 infrared camera
Regarding temperature range and accuracy, the Topdon TC001 is theoretically able to make temperature readings that span from as low as -20℃ (-4℉) to as high as 550℃ (1022℉). Moreover, the company says the camera can detect temperature differences in a range as low as ±2℃ (±3.6℉) and pinpoint changes as small as 0.1℃ (32.18℉).
Another key aspect of the Topdon TC001 is its low power requirements. That's quite important if you take into account that you'll probably use the camera connected to a smartphone, from which it will also draw power. Fortunately, the Topdon TC001 only needs 0.35 Watts to be able to operate properly. For more information about this product, go to its official page: TOPDON Thermal Infrared Camera TC001.
The Topdon TC001 is a small and lightweight thermal imaging camera, and despite its compact size, it has some really impressive technical specifications.
Using the Topdon TC001 thermal imaging camera
Installing the camera and its software is easy regardless of whether you decide to use it with your Android smartphone or Windows device. I suspect most people will use it with an Android smartphone, just like me. After all, that gives you more mobility than using the infrared camera with a Windows PC.
The Topdon TC001 thermal imaging camera on a smartphone
What you need to do on Android is launch the Play Store and search for an app called TC001 (you can also get to it by clicking or tapping this direct link). Once you've installed the app, connect the thermal imaging camera to the USB-C port of your smartphone. If everything works out well, the app will display a Connected message in its top-right corner.
The user interface of the TC001 app is simple and easy to use. You get four large tiles corresponding to the four sections of the app:
Thermal Imaging: accessing this section opens an interface much like that of a regular Camera app on any Android, allowing you to see your surroundings in infrared.
Temperature Monitoring: this allows you to continuously record the temperature of a certain spot or location and generate a chart with the changes recorded over time.
Gallery: shows you the infrared pictures or videos you shot with the thermal imaging camera.
Personal Information: lets you change the settings of the app (temperature correction, temperature units, app language), as well as access the camera's documentation and provide feedback, among others.
The user interface of the Topdon TC001's Android app
TIP: The thermal imaging camera's app for Windows is called TCView, and you can download it from Topdon's website. Installing it is straightforward, and the user interface is similar to that of the TC001 Android app.
The Thermal Imaging section of the app is where you want to go in order to make temperature measurements and see your surroundings in infrared. While I don't have another infrared camera to compare the Topdon TC001 with, I must say that the images it produces seem of excellent quality. The resolution is quite good, and the 25 Hz refresh rate makes everything you see and record feel smooth and fluid.
Infrared view of a running desktop computer
By default, the color palette contains nuances of yellow, red, and blue. As indicated by the scale on the right side of the app's viewfinder (seen above), bright yellow means higher temperatures, red is the middle ground, and blue to dark blue are cold temperatures. While I'm OK with this way of representing temperatures, you should know that there are alternative color palettes you can use.
Using various color palettes
In addition to the different color scales you can choose, the app also includes other useful tools and settings you might want to take a look at. For instance, you can measure the temperature of a single spot you point the camera at or select an area for which to take temperature measurements. You can even adjust the contrast and the level of detail.
Adjusting the settings for thermal imaging
Ever since I got the Topdon TC001 thermal imaging camera, I played with it, tested, and used it for various purposes. Different people might have different use cases for an infrared camera. In my case, I wanted it mainly for making temperature measurements of electronic devices that I'm reviewing. For instance, it helps me see how much a laptop, a tablet, or a smartphone heats up. Even more importantly, I can see and point out which body areas of such devices tend to get too hot to the touch. And the Topdon TC001 thermal imaging camera does all that perfectly. 🙂
Making temperature measurements for electronic devices
This infrared camera also helped me around the house. I could check the insulation of my apartment and see where cold air gets inside (or warm air gets out). So now I know that in order to save on energy bills, I should probably mount some window roller shutters…
Checking the insulation of my home
Similarly, although I didn't have the misfortune to have to deal with broken pipes, I'm certain an infrared camera like the Topdon TC001 could be quite handy in such a situation. Say that one of your sink pipes breaks down, and water is slowly pouring out. It could be tricky to pinpoint if and where that happens, especially if the pipes are built into the wall. But, with an infrared camera, you could immediately tell which pipe was busted and thus be able to repair it as soon as possible.
Checking for leaks under a sink
If you're a DIY type of person, you'll certainly put the Topdon TC001 to good use. It's a great piece of tech for any of the things I've mentioned earlier or any other, and it seems to offer excellent quality. In my tests, I found out that it can even see my hamster burrowed in its hiding place and detect traces of heat (relatively) long gone. Which is amazing if you think about it: I can see my handprints on my desk and the footprints of my wife and child on the floor! 🙂
Using infrared to spot traces of heat
The Topdon TC001 is an amazing thermal imaging camera that offers excellent image quality and accurate temperature measurements. Moreover, its app is easy to use, and the camera is easy to set up and handle.
What's your opinion about the Topdon TC001?
Now you know what the Topdon TC001 thermal imaging camera can do. You've seen what its specs are, how it works, and why it's worth having one around the house. I'm curious about what you think of it: does it seem like a good choice for an infrared camera? What will you use it for? Are you thinking of catching that raccoon or cat burglar that keeps stealing food from your bird feeders? Let me know in the comments.