The camera experience on the Samsung Galaxy S7
Although the Samsung Galaxy S7 is not specifically a camera smartphone, in the case of a flagship device one could expect to have a very good camera that can take great-looking pictures. Its main camera is not its main feature, but it is a rather good 12 MP module, while the secondary camera on the front has a resolution of 5 MP.
The main camera can take pictures at a maximum resolution of 4032 x 3024 pixels and has a single LED flash. It has an aperture size of f/1.7 and a focal length of 26 mm, features phase detection autofocus and optical image stabilization. It uses a 1/2.6" sensor with a pixel size of 1.4 µm. As for the pictures it takes, we really have nothing to complain about: the colors feel really alive, the images have great contrast and the dynamic range is also quite good. Both close-up images and wider shots have lots of detail, camera noise is barely noticeable and details aren't washed out by software noise removal. It is also good to know that due to the phase detection autofocus technology, focusing is really fast.
The camera's software is packed with lots of features. There are a number of effects, a HDR mode, timed shots and, besides auto mode, you can use selective focus, panorama mode, video collage, live broadcast, slow motion, virtual shot, food and hyperlapse modes. There is also a pro mode that lets you manually tune the camera's settings, ranging from shutter speed to ISO, white balance, focus mode, light metering or light tones.
The 5-megapixel front camera is great for selfies and has a wide-angle lens with an aperture size of f/1.7 and a focal length of 22 mm. You can use this for video collages, live streams, or even take panorama selfies. There are of course a number of beautification effects to make your selfies look great and you can use the heart rate sensor on the back panel to take a shot, which makes the process faster. There is no flash on the front, but the software can use the screen's light to help take a picture in low light.
With the main camera you can record videos in many resolutions and at different speeds: 2160p videos are limited to 30 frames per second, but 1080p videos can be recorded at 60fps, while 720p videos can be even recorded at 240fps. There is also a feature that lets you take 9 MP images while recording a 4K video, which can be handy sometimes. The recorded videos look quite good, although they might seem a bit dark sometimes. The optical image stabilization really does wonders: you can embrace awesome videos, even if you have a bit shaky hand. Below you can see a sample video that we filmed with this smartphone:
Although there aren't many smartphones that are made with the main reason to be used as a camera, a flagship device needs to have a great camera. The Samsung Galaxy S7 promises and delivers on this front. Although the 12 MP might seem a bit low nowadays, the number of pixels is much less important than the actual quality of your pictures, which happens to be great. Superb pictures, great videos, lots of features - you will love this smartphone's camera in mostly every situation.
Android 6.0.1 Marshmallow, Touchwiz & Bundled apps
The Samsung Galaxy S7 ships with Android 6.0.1, which is currently the latest Android edition. Besides that, Samsung already released two minor patches to the software, so we can hope that they will keep their current flagship smartphone up to date for quite a while. There is no official word from the Korean company regarding Android N updates (which is slated to release sometime this summer), but there are rumors that the Galaxy S7 will be updated to the seventh incarnation of Google's operating system.
As all Samsung smartphones, the Galaxy S7 also has Samsung's modified user interface, the TouchWiz, currently at version 6.0, which has changed quite a lot since its original debut on the Samsung Galaxy S in 2010 (yes, it was only six years ago, and the first Galaxy is basically history since then).
Some of the latest additions to the list of TouchWiz features are theming, which can be used to customize your smartphone in many ways and the Galaxy Labs feature which lets you access features that are still under testing - for example you can have all applications placed on the Home screen (like on iOS devices) instead of being accessed from the All apps menu. Otherwise app icons can be placed on a 4x4, 4x5 or 5x5 grid and there is no automatic alphabetical ordering, you have to do that manually.
There is also a split screen mode that can be activated by long-pressing the application switcher key - apps can also be placed in a floating window or can be run as an icon (if the application supports this feature), which lets you do multitasking in a way that hasn't been seen on smartphones until quite recently.
Double-pressing the Home key lets you instantly access the camera, even if the smartphone is locked with a fingerprint. You can even view pictures in the gallery this way - but only those that were taken with this method, so no other data is accessible.
There is also gesture and voice control, screenshots can be taken by pressing the Home+Volume down key combination or by swiping across the screen with your palm. There are some nice built-in apps as well, that should be mentioned, like the Game Launcher that not only collects all your games in one place, but you can also check out the most popular games on Galaxy devices and access features that can enhance your gameplay experience. Game Tools lets you disable notifications during gameplay, record your gaming session in 1080p and even record yourself during gaming with the frontal camera.
Smart stay is a nice feature that detects your face with the front camera and keeps the screen turned on while you are looking at it. Smart capture adds additional options to taking screenshots, Smart manager is a hub for managing battery, storage space, memory, and device security, Direct call lets you call the person whose contact details you are looking at, Smart alert will make the device vibrate when you pick it up to let you know about missed notification, while Easy mute mutes incoming calls and alarms if you place your hand over the screen or turn the device over.
One of the reasons I strayed away from Samsung smartphones was that they came preinstalled with tons of Samsung apps, many of which were marginally useful and could be considered as bloatware. The manufacturer, fortunately, managed to ditch this bad habit and has bundled only those apps that are really necessary or useful. You can, of course, access many more Samsung apps with a tap, if you need to.
The Samsung Galaxy S7 ships with the following bundled applications:
Calculator - a calculator app with scientific functions.

E-mail - Samsung's email client application.

Files - a simple file manager from Samsung.

Galaxy apps - get additional applications designed for Samsung smartphones.

Internet Browser - an alternative to Google's Chrome.

Memo - a simple note-taking app.

Microsoft Office - the full office suite, straight from the Redmond giant.

OneDrive - Microsoft's cloud file storage application.

Samsung Gear - connects Samsung Gear to your mobile device.

Samsung Voice Recorder - voice recording app with NFC tagging feature.

S Health - application for tracking your fitness and health level.

S Planner - Samsung's calendar app.

S Voice - Samsung's personal assistant.
Besides these, the Galaxy S7 also has all the major Google apps installed, so you don't have to worry about getting them.
Samsung's TouchWiz user interface has grown into a useful and handy way to work with your Android device. During its years, it has left behind many useless features and bundled apps, and it is now a much cleaner and friendlier place to visit. And if you would like to have all the Samsung apps, then they are just a tap away in the Galaxy app store.
Performance in benchmarks
We ran our batch of benchmarks on the Samsung Galaxy S7 to see how it performs:
First, we tested the processor's speed, using the popular benchmark application, Vellamo. As always, we were first curious about the multicore performance, so we ran Vellamo's Multicore test, which benchmarks the processor's multithreaded capabilities. Here the Galaxy S7 scored 3460 points, is by far the best on the list. The second is the previous Galaxy smartphone (the S6) with "only" 2830 points. The upgrade is clearly a major one.
Of course, the multicore performance is not the only relevant measure of a smartphone's speed, since many applications don't even make use of the multi-core processor, but can only use a single core. In order to check Galaxy S7's single-core performance, we ran Vellamo's Metal test, where it scored 3591 points. There's no surprise in the fact that it's first yet again, but it scored a thousand points better than the Galaxy S6, leading the competition by a lot.
While you're us ing a high-performance smartphone, you might want to jump into gaming every once in awhile. We were eager to see the Galaxy S7's gaming performance and, in order to test its graphical capabilities, we downloaded the GFXBench GL Benchmark and went on to see how the device fares on the T-Rex and Manhattan 1080p tests.
In the T-Rex Offscreen test the Samsung Galaxy S7 rendered 4603 frames, thus resulting in an overall speed of 82 frames per second. Impressive! Not to mention that this places Samsung's latest smartphone at the top of the competition. The Manhattan Offscreen test is more demanding, usually all devices fare worse in this one, and so does the Galaxy S7, which rendered 2506 frames, that is 40 frames per second. Of course this is still a top-notch result, proving that the latest Samsung Galaxy can handle any graphically demanding task that you throw at it.
Moving on to real-world performance, we have measured one the most important features of a smartphone: browsing the web. Vellamo comes in handy again, with its Explore test, which not only tries to render all kinds of content (HTML5, CSS, JavaScript, etc.) in a web browser, but it also measures zooming and scrolling performance - tasks you do all the time when you browse the web. Using Google's Chrome browser, the Samsung Galaxy S7 received a score of 5088 points, which makes it - again - the first of the pack. And yet again, by a longshot, as LG's Flex2 scored more than a thousand points less.
We usually test the performance of the built-in web browser as well, just to see how does it compare to Chrome, but Chrome is almost always better. Not now though! The aptly named Internet Browser must be tailored to the Samsung hardware, as it scored 7087 points.
Although it doesn't affect the smartphone's performance in terms of speed, the battery's capabilities are also important. The Galaxy S7 is fitted with a 3000 mAh Li-Ion battery that should keep the device ticking for about two days. We ran PCMark's Work battery life test to see how does it fare in that benchmark and it measured a battery life of 9 hours and 39 minutes, this being benchmarked placing the smartphone under constant load, with an always-on display. There might be smartphones with slightly better battery performance, but it's sure that the Galaxy S7 has nothing to be ashamed of.
The Galaxy S7 of course has 4G LTE support and we were curious about its data transfer performance, which we have measured with Ookla's Speedtest.net application. During our tests we were using the Orange Romania mobile network and measured transfer speeds both indoors and outdoors.
There were no issues connecting to the 4G network, although the transfer speeds weren't the maximum possible, as we have measured a download speed of 28.28 Mbps and an upload speed of 15.59 Mbps. The ping time was really good, only 17 ms.
Before running these synthetic benchmarks, we already saw that the Samsung Galaxy S7 is a really powerful smartphone, that is capable of handling any task you need it to do. After checking our benchmark results it became evident that Samsung's latest flagship is possibly the fastest smartphone currently available, being on par with the latest iPhones and clearly leading the Android competition. Even with the great performance, the battery still manages to keep the juice flowing for about two days, so you won't need to sacrifice uptime for speed.
Pros and cons
The most important pros of the Samsung Galaxy S7 are:
A compact, sturdy design with a flawless construction
Beautiful screen with vivid colors
A camera that can be a great companion in any situation
User-friendly software without too much bloatware
The best performance an Android smartphone currently has to offer, matched with great battery life
As for the problems of the Galaxy S7 we can only name two:
A hefty price tag
It took quite a long time for Samsung to produce something really good again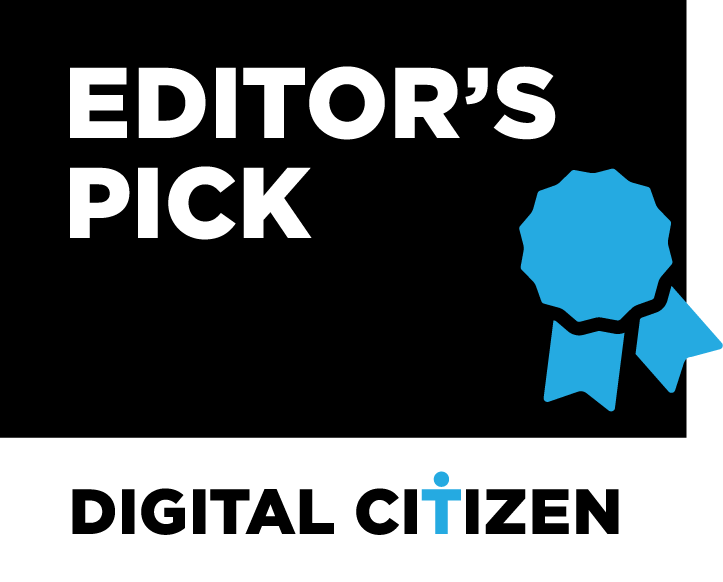 Verdict
Flagship smartphones are always special devices to review: the expectations are high and since they usually come with a similarly high price tag, they must be analyzed quite closely to see if they are worth the asking price. In the case of the Samsung Galaxy S7 the answer is a resounding Yes!
In the era of huge and gigantic smartphones, Samsung managed to produce something that is large enough for all tasks that can be accomplished on a smartphone, but it's still so compact that you will never feel it's a burden. And all this is enclosed in a spectacular brushed metal case, topped off with a brilliant screen.
On the inside, you will get the best hardware that is currently available and you will feel this when using the smartphone: say goodbye to slowdowns, lags and problems of that kind. The Samsung Galaxy S7 offers great performance, no matter the task and it still manages to stay online for about two days. Add the great camera, the user-friendly interface, and a list of useful apps and you get something incredible. Yes, the price is not at all low, but remember that you are getting one of the best smartphones in the world.