Android 5.0.2 Lollipop, ASUS ZenUI 2.0 & Bundled apps
The ASUS ZenFone Max comes with Android 5.0.2 Lollipop pre-installed and with ASUS' proprietary ZenUI user interface. If you've read any of the reviews we wrote in the past for other ASUS smartphones, you know that we like this user interface and we consider it to be one of the best user interfaces available for Android devices. The ZenUI version 2 found on the ZenFone Max continues to offer plenty of options in terms of customization options and various other improvements to the standard Android experience.
We'd like to point out the eye catching lockscreen and the neatly designed system themes that enhance every visual aspect of the user interface, from the icons it uses, to the background and the accent colors, with just one tap.
However, we're sad to say that the ASUS ZenFone Max suffers from having too many bundled apps. There are over 50 apps pre-installed and many of them really weren't necessary and only make you feel like the phone is excessively bloated. Our friendly advice is for you to check each of them and keep only the ones you really need or want.
To help you choose which apps you'll keep, we've compiled a list of what you'll find bundled by default by ASUS on the ZenFone Max. Note that our list doesn't include the default Google apps that you are likely to find on any other Android device:
Amazon Kindle - the ebook reader app that lets you shop and read Ebooks from Amazon.
ASUS Mobile Manager - an app that acts as a central point for various system maintenance tasks. It gives you a quick overview of your battery and memory use, as well as quick access to the Power Saver battery modes, the Auto-start Manager (where you can set which apps are allowed to start automatically), to the details of your Data usage , the apps are allowed to show push notifications and it also lets you quickly access the Dr. Safety antivirus from Trend Micro.
ASUS Support - gives information about the Zen UI and support options for any smartphone related problems.
AudioWizard - lets you personalize the audio on your smartphone.
Backup - lets you create and restore backups of your system apps and the apps that you installed.
Browser and Puffin Browser - Browser is a web browser customized and enhanced by ASUS, while Puffin is another web browser from another company. Taking into consideration that you also have Google Chrome pre-installed, this whole array of web browsers is redundant. We recommend you to keep only the web browser you like using.
Clean Master - an app that focuses mainly on finding and removing unneeded cache files, empty folders, unused thumbnails and other junk files. Some people might use this app, while others won't.
Do It Later - helps you create and organize daily tasks, reminders, notes and other planning tools.
File Manager - lets you see and manage the files found on your ASUS ZenFone Max. Every user needs an app like this, so you should probably keep this one.
Flashlight - lights up your smartphone's flash or screen, just so that you don't stumble on a Stephen King character in a eerie night. 🙂
FM Radio - lets you listen to the FM radio stations in your area, as long as you have connected your headphones to the ASUS ZenFone Max. They act as an antenna.
Free games - a weblink that takes you to a website powered by Gameloft that's called Ludigames, where you can play casual browser-based games. We didn't like the huge amount of ads on this website.
Laser Ruler - uses the laser camera sensor in order to measure distances. It works nice and fast, but it can make precise measurements only for distances of up to 50 cm (19.68 in).
MiniMovie - it will create movies from the photos saved on your smartphone, which you can then share on social media websites.
MyASUS - offers access to 24/7 support from ASUS.
PhotoCollage - lets you easily create photo collages. Some people might find this app interesting.
Quick Memo - a very simple app for taking quick notes. Honestly, this is one of our favorite apps that are bundled by ASUS. 🙂
Sound Recorder - a simple app that uses the smartphone's microphone to record sound. There are times when such an app can come in handy. Like when someone promises you something and you want to make sure they don't forget. 🙂
Splendid - personalized settings for your smartphone's display.
Themes - is a portal of sorts from where you can see, download, install and apply various system themes created by ASUS. We must say that we like these themes and, from a beautification point of view, they are totally worth it.
TripAdvisor - the Android app developed by the popular travel website. It lets you plan and book your entire vacation trips.
Weather - an app developed by ASUS that gives you all the weather forecasts you want, based on AccuWeather's data feeds.
WebStorage - is a cloud service from ASUS that offers you 5GB of free storage space.
ZenCircle - a social network that works by sharing smartphone created videos.
ZenFlash Camera - if you ow n a ZenFlash (which is an external Xenon Flash from ASUS), t his app connects it to your ASUS ZenFone Max and helps you take better pictures.
ZenTalk - A forum dedicated to all owners of ZenFone smartphones, which can prove quite useful.
Zinio - the Android app for "the world's largest newsstand". You can use it to buy individual issues or make subscriptions to various magazines.
The ZenUI user interface that's loaded on the ASUS ZenFone Max is beautiful. It's also fast, each visual aspect is polished and each transition is smooth. We love it but our positive feelings are somewhat hindered by the very large number of bundled apps. With more than 50 apps pre-installed, ASUS overstepped on this one.
Performance in benchmarks
The ASUS ZenFone Max has the hardware components needed to make it a worthy option in the market of mid-range Android smartphones. Its quad-core 1.2 GHz processor put together with the 2GB of RAM memory should be enough to offer a good level of performance in any usage scenario, be it regular web browsing or playing casual video games.
As we do for all the Android devices we review here at Digital Citizen, we started our testing for the ASUS ZenFone Max with the popular Vellamo benchmarking app from Qualcomm. The first benchmark we ran was Vellamo Multicore, a series of tests designed to measure the processor performance when running multiple tasks at the same time. We got a good score of 1442 points, similar to the results we measured for the ASUS ZenFone 2 Laser. It's also a score close to that of the ASUS ZenFone 2 (ZE551ML) and not far from what you'd get from an LG Nexus 5.
Next, we checked how the ASUS ZenFone Max fares in single core operations. We used Vellamo Metal, a benchmark that runs a series of tests designed to measure the performance offered by the processor when only one of its cores is used. There are many apps in the Play Store that still don't know how to use more than one core at a time, so this test is quite important. The ASUS ZenFone Max managed to score only 846 points here. We were expecting that, considering that each of the cores from the processor runs at only 1.2 GHz. However, it is a decent score that's similar to what the ASUS ZenFone 2 Laser offers and what you'd get from a Lenovo A7000 (which has a 1.5 GHz octa-core processor from Mediatek) or from a Meizu MX4 (which is powered by a Mediatek 2.2 GHz / 1.7 GHz octa core processor).
Then we moved on to the gaming tests. After all, many people use smartphones for gaming too. To measure the performance offered by the ASUS ZenFone Max in games, we used the Manhattan and T-Rex tests offered by the GFXBench GL Benchmark app. We usually take into consideration only the 1080p Offscreen versions of these tests because they are run at the same resolution on any device, regardless of their native display resolutions. This makes more sense when you compare the results you get with those from other devices.
In the Manhattan Offscreen test, the ASUS ZenFone Max managed to render only 113.1 frames, which is a very low score. This result is similar to the one we got for the Xiaomi Redmi 2 and it's close to what you'd get from a Samsung Galaxy A3 or a Samsung Galaxy Note 3. Overall, this low graphics performance also shows that the ASUS ZenFone Max is not a smartphone destined for gaming.
The next gaming test, the T-Rex Offscreen, ended with another poor result. The ASUS ZenFone Max managed to render only 294.3 frames, a similar result to the one we measured for its older sibling - the ASUS ZenFone 2 Laser - and for the Chinese budget smartphone Xiaomi Redmi 2. Again, a result that proves the ASUS ZenFone Max is not a smartphone for gamers.
Going further, we wanted to see how well the ASUS ZenFone Max fares in a more mundane activity: browsing the web. We turned to Vellamo again and we ran its Browser tests. This test measures the performance offered by the device when rendering websites coded with HTML5 and CSS3, as well as when running all kinds of scripts. The ASUS ZenFone Max got 2127 points in Google Chrome, which is a good score and a better one than that of the ASUS ZenFone 2 Laser.
In the end, we got to the most important benchmark that we could run for this special smartphone: the battery test. You don't see a 5000 mAh battery on a smartphone everyday, so this makes the ASUS ZenFone Max quite special. We told you earlier in this review that it managed to last us for 5 days and more than a few hours on one charge, but this gets even more interesting after you see the benchmarks results. The Work battery life series of tests from the PCMark app ended with a whopping battery life of a little more than 20 hours. This score is very impressive. Imagine a smartphone lasting a full day while it's being used constantly for many demanding tasks. Most smartphones won't last for more than 8 hours in this situation.
The results we got in the benchmark tests we ran on the ASUS ZenFone Max clearly show that this is a good mid-range smartphone. While it lags behind when it comes to gaming performance, the overall processor performance and web browsing performance, put together with its incredible battery life make this smartphone a great deal. The battery on the ASUS ZenFone Max is truly impressive.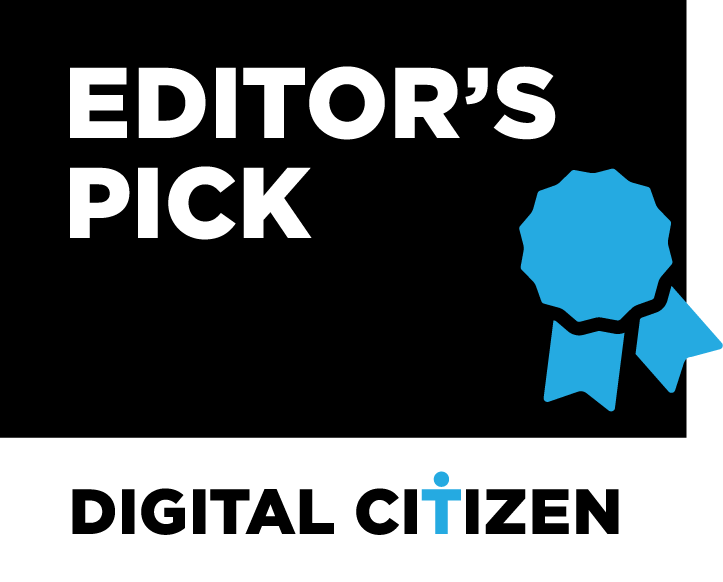 Verdict
After looking at everything the ASUS ZenFone Max has to offer, we believe that it is a great deal. It's like the ASUS ZenFone Laser reborn with a huge battery. The hardware is not the top of the line in the Android world, but it is enough for any modern day mobile computing task. However, its battery is the one that's truly impressive: using your smartphone for 5 or more days in a single charge is something that very few smartphones can brag about. If you want a mid-range smartphone that looks good, that has decent hardware and that you can take on a hike and not worry about charging it than the ASUS ZenFone Max is a very good choice.