The Camera Experience On The ASUS ZenFone 2
The main camera found on the ASUS has 13 megapixels, it uses a Toshiba image sensor and is complemented by a Dual LED flash. The front camera has 5 megapixels and offers a wide view angle of 85 degrees.
ASUS ZenFone 2 takes pictures really fast, with almost no lag, even in low light conditions. The camera's software is able to take photos using HDR, it can use a Super Resolution mode (it takes 4 photos of the subject and then combines them in order to get better details) and works really well in low light conditions, even without using the flash. Another thing we liked at the camera software is that it offers complete manual controls.
In the gallery below, we included a set of photos we took with the ASUS ZenFone 2. You'll see photos taken outdoors in a sunny day, a few photos that we took indoors, with and without flash and some close-ups. All the photos were captured using auto settings and for a few we also used HDR.
When it comes to the video quality, the ASUS ZenFone 2 is capable of capturing videos in Full HD resolution (1080p at 30fps) at a bitrate of 15Mbps. The sound you get is stereo and it's captured at a 192 Kbps bit rate.
In order to get a glimpse on how videos look when recording moving objects, check our sample below.
As you might have noticed from the sample before, ASUS ZenFone 2 doesn't do too well when it comes to the video image stabilization. That is because we used the highest resolution available for recordings: 1080p. If you want to use image stabilization, you can, but only if you use the lower, 720p resolution. In that case, the smartphone is able to digitally stabilize videos.
The following video shows how the ASUS ZenFone handles more static recordings. It's a sample video in which we captured a static panorama, while moving the phone.
ASUS ZenFone 2 sports a very good camera. The smartphone is able to shoot really great photos, without fiddling with its settings and even in low light conditions. However, when it comes to video recordings, the camera works well but can't stabilize images unless you use a smaller 720p resolution.
Android 5.0 Lollipop, ASUS ZenUI & Bundled Apps
The ASUS ZenFone 2 we had in tests runs on Android 5.0 Lollipop, but with ASUS' own flavor, called ZenUI. ZenUI is a skin developed by ASUS that stands over the default Android operating system. We liked this custom user interface, as it has three major positive aspects: it's fast, it's beautiful and it's easy to use. ZenUI includes a range of custom features and apps, among which we especially liked the set of custom themes available.
Another eye catching aspect is ASUS ZenFone 2's lockscreen. It features a minimalistic design, while at the same time it offers information about the time and weather, and includes three shortcuts to camera, phone and messages. That is out-of-the-box, as these shortcuts can be customized to your liking.
When it comes the apps bundled with ZenFone 2, ASUS includes a range of custom apps and also a selection of default Google apps. You'll find them all not only in the app drawer, but also on the main home screen, packed together in their own folders.
Overall, ASUS ZenFone 2 offers a great software experience. The custom Android flavor - ZenUI - is a finely polished user interface that is both fast and beautiful. Furthermore, this user interface has been designed with simplicity in mind, so it's quite intuitive and easy to use. In our opinion, this is how an Android interface should look.
Performance In Benchmarks
As we've seen by now, the ASUS ZenFone 2 is a hero among heroes when it comes to the hardware it packs. With its quad core Intel Atom processor and 4GB of RAM, the high-end version of the ZE551ML is very powerful. But what good is it if we're told it's a top smartphone, if we don't test it. Let's see how the ZenFone 2 fares in benchmarks:
The first thing we measure on any computing device is its CPU performance. On Android devices, we like to use Vellamo, one of the most popular benchmarking apps.
The first test is Vellamo Multicore, a benchmark that aims to measure the CPU performance when running multiple tasks simultaneously. ASUS ZenFone 2 managed to get 1534 points, which is a similar score to a Nexus 5, and very close to what a Samsung Galaxy S5 offers.
Then, we moved on to measuring how well the CPU fares in single task operations. This test shows how a device will handle apps that don't know how to use more than one CPU core. Considering that many apps fall into this category, this is a very important test. ASUS ZenFone 2 got 1329 points. The score reveals again that the smartphone offers a slightly better performance than a Nexus 5 and almost the same as a Samsung Galaxy S5.
A very important test when assessing a device, is its gaming performance. To measure it, we use GFXBench GL Benchmark. The tests we consider relevant in order to be able to correctly rank a device, are the Manhattan and T-Rex tests. We only take into consideration their offscreen versions, as that means they are run at a 1080p resolution, regardless of the native resolution of the tested device.
In the Manhattan test, ASUS ZenFone 2 managed to render 823 frames, which is a great result. This puts it on par with Apple iPhone 5S, and much higher on the ranking ladder than a Samsung Galaxy S5 or a Xiaomi Mi 4, for example.
In the T-Rex test, ASUS ZenFone 2 rendered 1691 frames. This score shows that the gaming performance offered by ZenFone 2 is similar to what you'll get from an Apple iPhone 5S and better than what you'll get from a Samsung Galaxy S5.
We now have a better idea of how ASUS ZenFone 2 fares in terms of raw power and gaming experience. Next, we wanted to see how well it handles more mundane activities like browsing the web. To measure its performance in this area, we used Vellamo again. The browser tests offered by this app measure the performance of a device when it has to render websites using things like HTML 5, CSS 3 or JavaScript. ZenFone 2 managed to get 3709 points, ranking it higher than HTC One M8, Samsung Galaxy S5 and Nexus 5.
The final thing we tested was the autonomy offered by the battery. As we already know, the ASUS ZenFone 2 features a 3000mAh lithium polymer battery. In normal scenarios, the smartphone managed to last us for a day and even more. But in order to get a more "scientific" result, we also used the Work battery life test offered by PCMark. The result ASUS ZenFone 2 got in this benchmark was a running autonomy of almost seven and a half hours, which is rather impressive if you think about it. After all, we're talking about a high-end device with a large 5.5 inch screen.
The benchmarks tests confirm that ASUS ZenFone 2 is a high end device, sporting top-of-the-line hardware. If you get your hands on this smartphone, you'll be very pleased with the performance it offers. There are no apps or games out there right now, that the ZenFone 2 couldn't handle.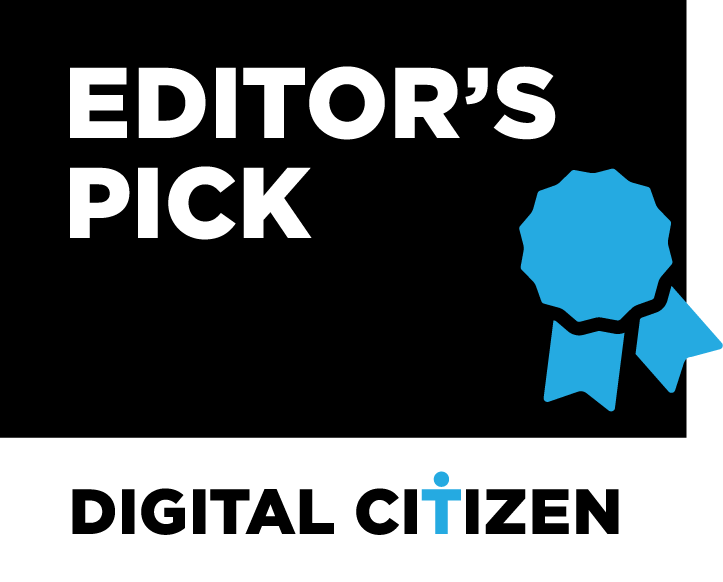 Verdict
The ZenFone 2 is the flagship of the ASUS smartphone lineup. It's a device that sports very strong hardware in a beautifully designed body. Besides the raw power offered by the strong Intel Atom processor and its 4GB of RAM memory, we also loved the beautiful and simple ZenUI Android user interface, the good camera experience and last but not least, all the accessories it came with.
ASUS ZenFone 2 is a smartphone that will turn heads whenever and wherever you'll use it. We like this smartphone a lot, so our verdict can only be "Buy for Everyone!". This smartphone is worth buying.