Apps bundled with the ASUS VivoMini UN65U
The ASUS VivoMini UN65U mini PC comes with just a few bundled apps, pre-installed by default. Here's the list:
ASUS AudioWizard - is a small tool that lets you choose from a set of audio presets that control the way sounds are played on your mini PC.
ASUS Manager - acts as a central point for managing your mini PC. Some of the most useful tools and functions it offers are related to managing the power saving modes, updating drivers and the BIOS, cleaning your mini PC by deleting unneeded files, accessing support options and more.
ASUS Media Streamer - lets you stream media content, like music or videos, from your ASUS VivoMini UN65U mini PC to a smart TV.
ASUS USB Charger Plus - a tool that lets you charge devices using the USB ports, even when the mini PC is in sleep mode.
ASUS WebStorage - a proprietary cloud service, courtesy of ASUS, offering 5 GB of free cloud storage space.
McAfee LiveSafe - the trial of an antivirus that we don't recommend even if you would get it for free; you should uninstall it and replace it with another better security solution.
Microsoft Office - a trial version that you can use for 30 days before buying or registering your license.
ASUS chose to keep things simple with the ASUS VivoMini UN65U and didn't bundle too many apps on it. However, although many of the pre-installed apps will probably be useful for their users, there are also a few that probably won't. Both the antivirus and the Office apps are just trials.
Performance in benchmarks
Sharing information about the hardware and software specs, and talking about the way it looks and feels is one thing, and running benchmarks is another. Benchmarks are how you get a more "scientific" opinion on how well a device performs. Let's see how the ASUS VivoMini UN65U performed in our tests:
We began by measuring the boot time of this mini PC, with Bootracer. The average result we recorded was 28 seconds, which is rather fast. It's a device that will always be up and ready to go in just a couple of moments after you press its power button.
Then we checked how well the ASUS VivoMini UN65U performs in regular home computing activities like when you browse the internet, write documents or create spreadsheets, make video calls, edit pictures and play a casual game. To get a performance score for all of this, we used PCMark 8 and ran its Home accelerated tests. The mini PC got 2790 points - a result which shows that this mini PC will have absolutely no trouble in doing any of the activities we mentioned earlier.
The ASUS VivoMini UN65U is a mini PC that's clearly a good choice for workspaces and business professionals in general, so we also thought it's a good idea to measure its performance in work scenarios. To get a score, we ran PCMark 8's Work accelerated tests. The mini PC got a final score of 5019 points, which is a very high score. Office work that involves web browsing, document writing, working with spreadsheets or making Skype calls are very easy things for the ASUS VivoMini UN65U.
If both home activities and office activities are a breeze for the ASUS VivoMini UN65U, will creative activities be the same? That's what we asked ourselves, so we also ran the Creative accelerated test from PC Mark 8. These tests assess the device's performance when it has to perform more demanding tasks, like video group chatting, batch photo editing, video editing, and mainstream gaming. In these tests, the ASUS VivoMini UN65U mini PC managed to get 2856 points, which is a good result.
The ASUS VivoMini UN65U doesn't have a dedicated video card inside it and relies only on the graphics power supplied by the Intel HD Graphics 620 video chip integrated on its Intel 7th generation Core i7-7500U processor. However, although it offers support for DirectX 12, it's not something built for gamers. To confirm that, check the very low score this mini PC got in 3D Mark's Time Spy benchmark.
If it's not a device that is designed to run modern games flawlessly, that doesn't mean that it cannot run any game at all. We also tested ASUS VivoMini UN65U with 3D Mark's Cloud Gate benchmark, which is a benchmark designed to assess the gaming performance of basic notebooks and home computers. The mini PC managed to obtain a score of 4439 points. It's not a high rating, but it shows that the ASUS VivoMini UN65U is still capable of running less demanding games.
Next, we ran a couple of storage benchmarks. The ASUS VivoMini UN65U mini PC can be equipped with a 2.5 inches hard drive of 500GB up to 1TB and an M.2 SSD drive of 32GB up to 256GB. The model which we reviewed was equipped with a 256GB solid-state drive and a 1TB hard disk drive. To test their performance, we used CrystalDiskMark, a well-known disk benchmarking software. The solid-state drive is manufactured by Intel and offers excellent transfer speeds both for reading data and writing data.
The 1 TB hard disk drive is made by HGST, a subsidiary of Western Digital, and doesn't impress with its reading or writing speeds. However, being fast is not the HDD's purpose - you have the SSD for speed. The hard disk is here only for its large storage capacity.
Finally, we also checked whether the cooling system built by ASUS on the ASUS VivoMini UN65U mini PC is up for its task. To do the measurements, we used Prime95 to stress this small machine, and HWMonitor to check the temperatures of the processor. After running at full load for over an hour, the processor didn't get hotter than 173 degrees Fahrenheit (78 degrees Celsius).
The ASUS VivoMini UN65U mini PC is a small yet very powerful computing machine. The benchmarks we ran show that it will have no problem in performing any home or office task on it. And, although it's not a gaming rig, it does have enough processing power to let you play less demanding games if that's what you want.
Pros and cons
There are quite a few good things to say about the ASUS VivoMini UN65U:
It's small, beautiful and it has a good design and build quality
The performance it offers is top-notch
It comes in very flexible configurations, with lots of storage space
Its pricing is very flexible, depending on the specs that you choose
You can buy this mini PC without RAM memory and an SSD or HDD drive, making it even more flexible and affordable
It can connect to both wired and wireless networks
It has many various connection ports, including HDMI and four USB 3.0 ports
You can mount it on the back of any VESA-compatible display
On the not-so-positive side of things, here's what we have to say about the ASUS VivoMini UN65U:
If you choose the best possible hardware configuration, this device can get quite pricey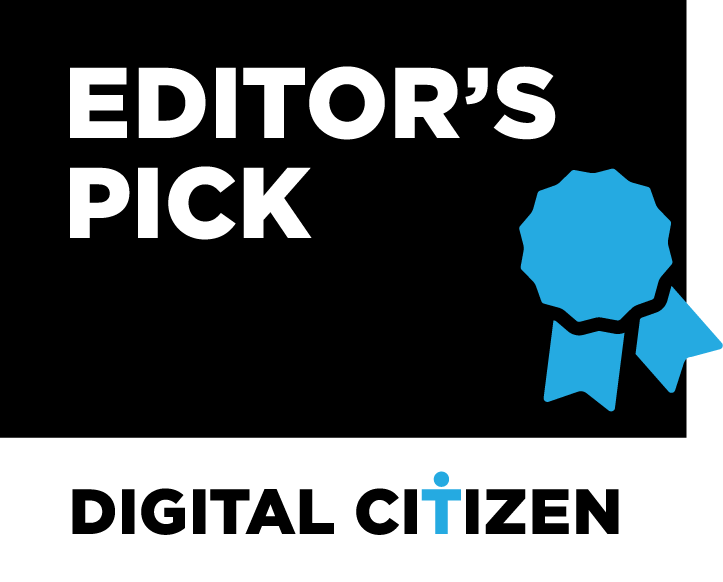 Verdict
The ASUS VivoMini UN65U is a great mini PC, with many features that could convince you to buy it. Because of its small size and the option to mount it on the back of your monitor, it's an excellent choice if you care about your workspace and want it to be as tidy and uncluttered as possible. For the same reasons, plus the fact that it can play 4K videos, it's also a great option if you want to make your own Home Theater PC, to use with your living room TV for multimedia and entertainment. The ASUS VivoMini UN65U has more than enough processing power to handle with ease any regular computing activity, ranging from browsing the web to writing documents, running Excel spreadsheets or watching movies. It will even play some older games if you don't care about graphics quality too much. Taking into consideration the fact that you can also customize some of the hardware inside and thus make it more affordable, we believe that the ASUS VivoMini UN65U is a great buy for anyone who lingers for a small PC to replace their old bulky desktop PC.