P10 is Huawei's attempt at breaking Samsung's domination in the world of Android flagships. It is an attractive smartphone, with many qualities and also a couple of defects. In some markets other than the USA, it is one of the best selling flagships. To learn why and what Huawei P10 has to offer, read this detailed review:
What is the Huawei P10 good at?
Huawei P10 is an excellent choice for many users and use-cases:
A great flagship for people who don't want large smartphones
Perfect choice for people who are bored with black smartphones and want more color
Great smartphone for photography
Great multimedia experiences
Top-notch productivity device
Good for gaming
Pros and cons
Huawei P10 is a flagship smartphone and, as you would expect, there are many positives to it:
Great looking smartphone with many color variants for people who want something other than boring black smartphones
It is the perfect choice for people that want small, light smartphones
One of the best smartphones for photography
It offers excellent multimedia experiences
Great productivity device
It is available also in Dual-SIM variants
Fast and precise fingerprint sensor for unlocking your smartphone
There are also some downsides to consider:
The battery life is not as great as on other flagships
The fingerprint sensor is not a great navigational tool. You should stick to the default virtual navigation bar
Gaming performance is on-par with previous generation flagships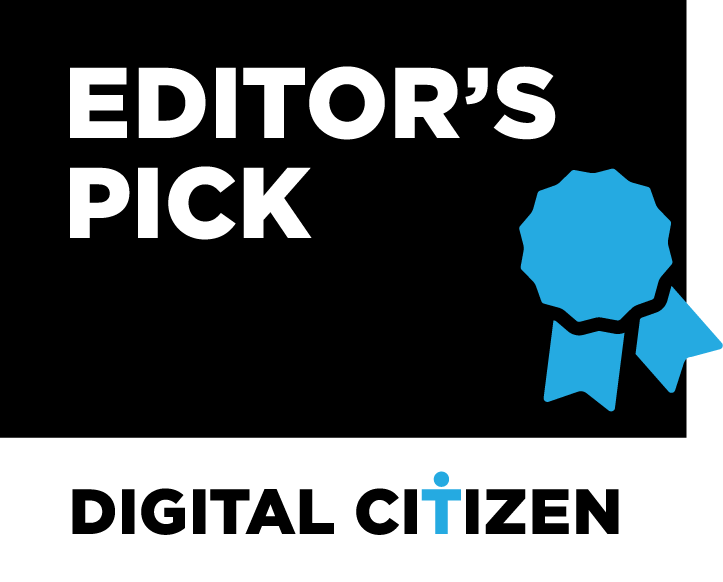 Verdict
Huawei P10 is not a perfect smartphone, but it is a very charming one, available in lots of great looking color variants. If you are tired of black smartphones, you will love what Huawei has in store for you. When using Huawei P10, you get high-quality photography. Again, it is not perfect, there are some minor downsides, but the camera experience feels like it was created by someone who truly knows photography for people who love photography. There's plenty of hardware prowess for you to use in all kinds of usage scenarios, from productivity to social media, to gaming and other multimedia experiences. From a design perspective, Huawei P10 is a rather minimalist smartphone. It is discreet, good looking but not flashy. There are many details and nice touches to this smartphone, but they will be noticed only by people that truly look at it. For those of you who care about details, many small things make it stand out, like the back cover, which we love, or the tactile feedback you get when doing certain actions like pressing the Power button.
Hardware specifications and packaging
Huawei P10 comes in a minimalist white cardboard box that features little information. Except for some discreet branding elements, on the sides, you will find some stickers with serial numbers, and IMEI numbers for the device that you have bought, as well as details of where it was imported from.
The box opens like a cupboard and you immediately see the smartphone, front and center.
Behind the smartphone, you have two other small boxes which are discreetly labeled with symbols representing what you find in each of them.
In the packaging, you will find the following: the smartphone, the headset, the charger, a USB Type C cable, the Eject tool for the SIM card tray, the Quick Start Guide, and the warranty.
The Huawei P10 is pre-fitted with a screen protector which is a very nice touch, saving users from having to buy one separately.
If you want a video overview of the unboxing experience, watch the official video below:
The Huawei P10 is available in eight colors: Arctic White, Dazzling Blue, Rose Gold, Presting Gold, Graphite Black, Moonlight Silver, Greeney and Dazzling Gold. You can see them all in the picture below. We tested the Dazzling Blue variant.
This smartphone features a 5.1-inch screen, with a 71.2% screen-to-body ratio and a resolution of 1080x1920 pixels. The panel is an IPS-NEO LCD, and the pixel density is 432 ppi. If you want to know what ppi means, read this article: What is PPI and does it matter? The display is protected by Corning Gorilla Glass 5.
Huawei P10 is powered by Huawei's own Kirin 960 Octa-core processor with four cores running at 2.4 GHz and the other four at 1.8 GHz. The graphics chip is a Mali-G71 MP8.
This smartphone comes with 32 or 64GB of storage space which can be expanded with a microSD card up to 256 GB. Regarding memory, it has 4GB of RAM.
The cameras are a feature that makes this smartphone stand out: on the rear, we have a two-camera system with dual-tone flash and optical image stabilization. One camera has 20 megapixels while the other has 12. The two lens have an aperture of f2.2, and the optics are made by Leica. The front camera has 8 megapixels and aperture of f1.9.
Regarding connectivity, we get Bluetooth 4.2 support, and connections to wireless networks using the latest 802.11ac standard. This smartphone also has a modern USB Type C port which is also used for fast-charging the device.
This phone is available both in single-SIM and dual-SIM configurations. The dual-SIM variant works in Dual SIM Dual Standby, which means that your smartphone can have both SIM cards active at one time, but only as long as they are not used.
Huawei P10 has a variety of sensors built-in, such as an accelerometer, a g-sensor or accelerometer, a gyroscope, a proximity sensor, a compass, an ambient light sensor and a fingerprint reader on the front, just beneath the display. The smartphone is equipped with a generous non-removable Li-Ion 3200 mAh battery.
Concerning size, Huawei P10 is rather small when compared to many other flagships. It has 5.7 x 2.7 x 0.27 inches or 145.3 mm x 69.3 mm x 6.98 mm in height x width x depth. Concerning weight, this smartphone is very light at 5.11 ounces or 145 grams.
If you want to see all the official specifications of the Huawei P10, visit this page: Huawei P10 - Specifications.
Huawei P10 offers a very satisfying unboxing experience, worthy of a premium device. Also, the smartphone is beautiful when you take it out of the box, and it has the high-end hardware you would expect from a device in its class.
Design and build quality
Huawei P10 has a beautiful full metal unibody design with a side curvature that's a bit flatter than what you find on other smartphones. As mentioned earlier, it is pre-fitted with a screen protector, which saves you from buying one separately. The screen looks beautiful, and it is a pleasure to watch. The fingerprint sensor is just beneath the screen, covered in glass. It's a very comfortable place that mimics the approach used on the latest iPhone.
Hardware buttons are only on the right edge of the smartphone: the traditional Power button and the volume rocker. A nice touch is the fact that the Power button has a different texture and tactile feedback so that you recognize it even when you are not looking at it, like when you take the smartphone out of your pocket. This button also has subtle red highlights, which makes it also stand out from a visual perspective.
The left edge of the smartphone holds the SIM tray which you can eject using the pin bundled in the packaging. As you can see, you can either use a SIM card and a microSD card or two SIM cards and no microSD card.
On the bottom edge, you have the USB Type C port in the center, the microphone pinhole, the loudspeaker and the audio jack. There's another microphone pinhole on the top edge of the Huawei P10.
The back of the smartphone not only looks great but it is also a pleasure to touch. The blue hue is beautiful to watch in direct sunlight, and the other color variants are impressive too. For this smartphone, we recommend that you skip the Graphite Black variant and choose any other color. You won't be sorry you did. The "hyper diamond cut" finish on the back feels very satisfying to touch, and it makes it harder for your smartphone to slip from all kinds of surfaces, as often happens to all-glass smartphones. The two cameras are nicely integrated into the back of the Huawei P10, and there's no "camera bump" as you see on other smartphones.
Overall, we are very pleased with the looks of the Huawei P10, its lightness and the quality of the materials that are used in its construction. It's more discreet than other flagships, but that's something we appreciate. We highly recommend skipping the boring Graphite Black variant and going for the more colorful options. They look great!
If you would like to learn more about the smartphone experience offered by Huawei P10, its camera, bundled apps and performance in benchmarks, go to the second page of this review.