The headlines often tell stories about expensive flagship smartphones that innovate more and more each year. However, most people only read about flagships and then buy themselves smartphones they can afford. OnePlus Nord CE 5G is a mid-range smartphone that doesn't innovate as flagships do, but it has "stolen" enough from them to be an exciting choice. Read this review and see why OnePlus Nord CE 5G might just be your next smartphone:
OnePlus Nord CE 5G: Who is it good for?
This smartphone is a solid choice for:
People who want a good 5G smartphone
Users who want a well-rounded smartphone at a reasonable price
People who desire truly fast charging
Users who want an Android experience without bloatware
People who desire security updates for more than the standard two years
Pros and cons
There are many things we love about the OnePlus Nord CE 5G:
The OxygenOS is a sleek and fast Android version
Very few bundled apps
Superfast charging for a smartphone in its price range
Three years of security updates
It has a headset jack
It is lighter and thinner than similarly priced options
Good quality protective case included
Simpler camera system than competing models
There are some downsides too:
No dust/water resistance
The phone is slow at postprocessing 64 MP pictures
No headset included in the box
No microSD slot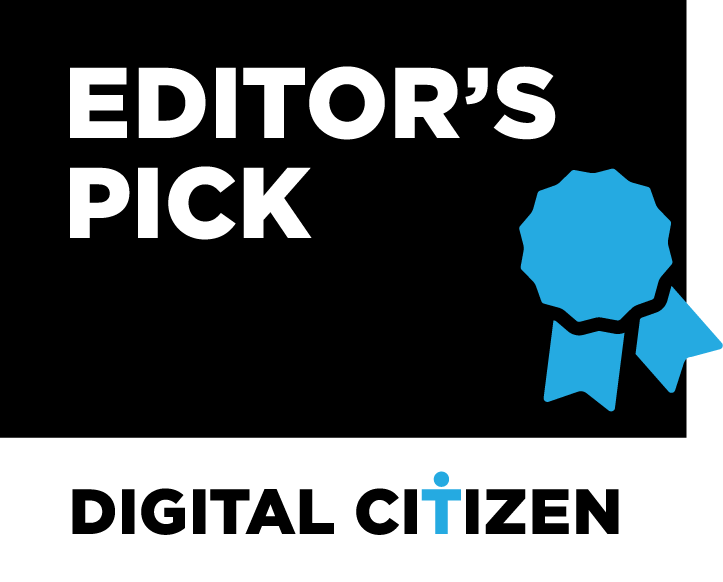 Verdict
OnePlus Nord CE 5G is not perfect, but we like it a lot. It has a simple design with fewer cameras than its competitors, and that's a plus in our book. Yes, postprocessing 64 MP pictures is a bit slow, but the primary camera works well, and this phone doesn't feature a useless macro camera like most of its competitors do. The OnePlus Nord CE 5G is also thinner and lighter, and it delivers balanced performance and truly fast charging. If you don't have the money for a flagship, the OnePlus Nord CE 5G offers a great bang for the buck, and you should look into it when you purchase your next 5G smartphone.
Unboxing the OnePlus Nord CE 5G
We received a special box for the OnePlus Nord CE 5G designed for the bloggers and tech enthusiasts testing this smartphone before its global launch. As you can see below, it is a large black box with the ONEPLUS logo written on it.
OnePlus Nord CE 5G - the press kit was sent in a truly large box
When we opened it, we found the actual box in which the smartphone is shipped to customers worldwide and four smartphone covers created by OnePlus for this phone.
Unboxing the OnePlus Nord CE 5G press kit
When you buy the OnePlus Nord CE 5G, this is the box in which you receive it. It is relatively large, all black, with the OnePlus logo and the Nord brand printed on the top cover. On the back, there is a sticker with details about the hardware configuration of the smartphone, the IMEI number, serial number, where it was manufactured, and so on.
OnePlus Nord CE 5G - The retail box
When you open the box, you find the smartphone itself, nicely packaged in a protective cover, the power adapter, the USB cable, and a smaller box that contains the protective case bundled by OnePlus.
Unboxing the OnePlus Nord CE 5G
In the smaller box with the protective case, you also find a welcome message to the OnePlus family, a pin for ejecting the SIM tray, the quick start guide, the safety information, and other leaflets. We like the protective case bundled by OnePlus. It is of better quality than what we've received with other smartphones.
OnePlus Nord CE 5G comes with a protective case
The packaging for OnePlus Nord CE 5G looks great, and the unboxing is a pleasant experience that makes you feel like you just bought a great quality device for yourself. We appreciate the high-quality protective case included in the box, but we are disappointed by the absence of a bundled headset.
Design and build quality
OnePlus Nord CE 5G is a relatively large 6.43" smartphone with rounded corners and the following dimensions: 6.2 x 2.8 inches or 159.22 x 73.5 mm in length and width. Also, it has a thickness of only 0.3 inches or 7.9 mm, and a weight of just 170 grams or 5.99 ounces, making it thinner and lighter than its direct competitor, Samsung Galaxy A52 5G, and one of the thinnest OnePlus smartphones in recent years. The smartphone's back features the camera system, the OnePlus logo, and a sticker with the IMEI, serial number, and other information about your device. On the right margin of the OnePlus Nord CE 5G, you find only the Power button.
OnePlus Nord CE 5G - the buttons on the right margin
On the left side of the phone, there are the SIM tray and the Volume buttons.
OnePlus Nord CE 5G - the buttons on the left side
You find the headphone jack, the microphone for taking calls, a USB Type-C 2.0 port, and the speaker on the bottom bezel.
OnePlus Nord CE 5G - the bottom bezel
On the top bezel, you find only a microphone used during calls, probably for noise cancellation purposes and stereo sound recording. The back and the frames of the OnePlus Nord CE 5G are all made from plastic. It feels durable and pleasant to hold in your hands. However, the back is a fingerprint magnet and may need regular cleaning if you want it to look good.
OnePlus Nord CE 5G - the top bezel
One downside of the OnePlus Nord CE 5G compared to Samsung Galaxy A52 5G is that it doesn't use Gorilla Glass for the display. It doesn't have any certification for dust or water resistance. However, it is also a bit cheaper, and some users may care more about saving a bit of money.
The OnePlus Nord CE 5G is available in three colors: Blue Void, Charcoal Ink, and Silver Ray. We tested the blue variant, which looks pretty cool, but we think most users prefer the Charcoal Ink color. OnePlus also has several protection cases for this smartphone, all pictured below. They look pretty good and appeal primarily to young audiences.
Official protection cases for OnePlus Nord CE 5G
Overall, the OnePlus Nord CE 5G is a good-looking smartphone. It's thin, light, and with pleasant color variants that appeal to many users.
Hardware specifications
OnePlus Nord CE 5G has the same chipset as Samsung Galaxy A52 5G - an octa-core Qualcomm Snapdragon 750G with two cores running at 2.2 GHz and six cores running at 1.8 GHz. The graphics chip is an Adreno 619 that is good for light gaming experiences and viewing multimedia content on your smartphone.
Details about the OnePlus Nord CE 5G
This smartphone comes in versions with 6 GB, 8 GB, or 12 GB of RAM, and 128 GB or 256 GB of storage space. Unfortunately, there's no microSD card support for extending the storage, but we have a dual nano-SIM slot. The screen uses an AMOLED panel with a refresh rate of 90 Hz. It has a Full HD resolution of 2400 x 1080 pixels and a pixel density of 410 ppi. One downside for the screen is that it isn't protected by Gorilla Glass.
OnePlus Nord CE 5G has a 90 Hz AMOLED display
We like the fact that the OnePlus Nord CE 5G doesn't promise a quad-core camera system that's filled with useless cameras. Instead, this phone took a more straightforward approach, and it packs the following:
A main wide camera on the rear, with 64 Megapixels, f/1.79 aperture, 6P lens, and a pixel size of 0.7 µm
An ultrawide camera on the back, with 8 Megapixels, a 119° field of view, and f/2.25 aperture
A depth camera on the back, with 2 Megapixels and f/2.4 aperture
On the front, there's a selfie 16 Megapixels camera with a Sony IMX471 sensor, f/2.45 aperture, and a pixel size of 1.0µm
The camera system features electronic image stabilization, and it can record 1080p video at 30 or 60 frames per second. The primary camera can also shoot 4K video at 30 frames per second.
The cameras on the back
One of the best aspects of the OnePlus Nord CE 5G is its 30 Watts Warp Charger that is a lot faster than what the competition offers at a similar price. The battery is nonremovable, boasting a capacity of 4500 mAh.
The smartphone also packs good connectivity options: Bluetooth 5.1 support, GPS, and NFC. It works with 5G mobile networks, but it doesn't have support for Wi-Fi 6. It can use only the older Wi-Fi 5 and Wi-Fi 4 standards.
The 30 Watts Warp Charger
In terms of sensors, the OnePlus Nord CE 5G has an in-display fingerprint sensor, an accelerometer, electronic compass, gyroscope, ambient light sensor, proximity sensor, and a sensor core that monitors the other sensors inside your smartphone.
If you want more details about all the features and hardware specs, visit this page: OnePlus Nord CE 5G Specs.
Read the second page of this review for details about the smartphone experience offered by the OnePlus Nord CE 5G, its cameras, operating system, and bundled apps, as well as its performance in benchmarks.