After the launch of Windows 8, Microsoft decided to redesign its keyboard and mouse lineup, so that they are more useful when working with modern devices, including tablets and hybrids like the Microsoft Surface. One of the most interesting mice that were launched is the Sculpt Comfort which has a big blue button with the Windows logo on it. What does this button do and is this mouse a good device? Let's learn this and more, from this review, based on using this mouse for three weeks.
Unboxing the Microsoft Sculpt Comfort Mouse
Unboxing the Sculpt Comfort mouse is a very standard experience. The packaging is made so that you immediately see the mouse and so that it is easy to remove.
In the box you will find the mouse, the manual and brochures with information, the warranty and two Duracell batteries. As you can see in the picture below, the Sculpt Comfort mouse is rather glossy.
I would have preferred a matte finish but this a matter of personal taste rather than a real issue.
Hardware Specifications
The Sculpt Comfort is a Bluetooth mouse that can be used only with laptops that have a Bluetooth radio chip and with tablets or hybrid devices like Microsoft Surface. It uses Microsoft's BlueTrack technology, which means that you can use it on almost any surface except glass and you don't need a mouse pad.
It is designed for right-hand users and it provides plenty of scrolling capabilities that are very useful. You will learn more about them later in this article.
The Sculpt Comfort mouse has official driver support for Windows 7, Windows 8, Windows 8.1 and Mac OS versions 10.4 to 10.7. I expect this mouse to work on other operating systems like Linux or Windows Vista but you won't be able to use to its special features like the big Windows logo button or its advanced scrolling capabilities. On these operating systems it will be a standard mouse with no special features.
The complete list of specifications can be found here: Sculpt Comfort Mouse Details.
Using the Microsoft Sculpt Comfort Mouse
I have used this mouse together with my new Surface Pro 2 device, that has Windows 8.1 installed. Pairing it with the Surface Pro 2 was very easy: after inserting the batteries, I turned on the mouse and then the Bluetooth chip on the Surface Pro 2. Windows 8.1 detected the Sculpt Comfort immediately and installed it. After a couple of seconds I was able to use it.
The precision of the mouse was always good. I had no issues when working with Excel spreadsheets, Powerpoint presentations or when navigating the web. I even did a couple of gaming sessions and I played League of Legends. The mouse performed decently even though it doesn't compare in precision with real gaming mice.
Carrying it around may be a bit unpleasant if you use it with a tablet. The mouse is thicker than most tablets and it doesn't fit well into a standard tablet bag. However, when using it with a laptop, it is very easy to carry it in your laptop bag.
The software installed with this mouse's drivers is the now standard Microsoft Mouse and Keyboard Center, available for all Microsoft keyboards and mice. This software is highly configurable and you can set many things about the way the mouse works, including creating app-specific settings.
All-in-all I was satisfied with how the Sculpt Comfort mouse works and its precision.
The Sculpt Comfort Mouse is All About Easy Switching & Scrolling
There are two things that set this mouse apart from most mice. First of all, there is the big blue Windows logo button on the left side. If you press it, it takes you to the Start screen. If you swipe up your finger on it surface, it opens the previously opened app or window, just like when flicking from the left side, on a screen with touch.
If you swipe down your finger on this button's surface, it opens the app switcher on the left side of the screen. Moving the finger in the same direction then scrolls through the apps displayed by the switcher.
In Windows 7, pressing this button opens the Start Menu. The swipe gestures work only when using a browser, to move backward or forward. Unfortunately I did not have a laptop with Bluetooth and Windows 7 to test how well it works. Also, I wasn't able to test it on a Mac.
The only downside I found about the blue button is that you need to press quite hard on it to take you to the Start screen or the Start Menu. This contrasts with how sensitive this button is when swiping on it. It reacts very fast to all your gestures except pressing it.
The other thing that's interesting about this mouse is that the scroll wheel can be used to scroll up and down like on any other wheel but also to scroll left and right. For example, if you are working in a big Excel spreadsheet, pushing the scroll wheel to the right makes it scroll to the right. This feature is very useful for business folks working with large documents.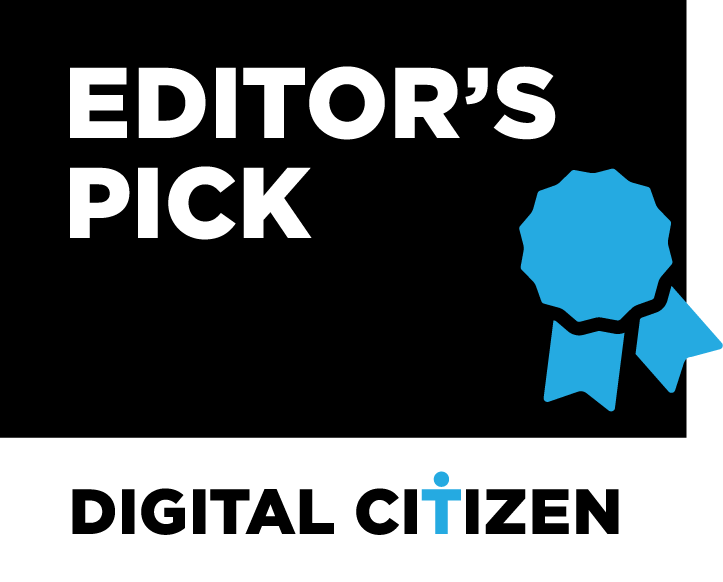 Verdict
The Microsoft Sculpt Comfort mouse is good performer that's easy to install and pair with a laptop or tablet, as long as they have a Bluetooth radio chip. You get a comfortable grip and good precision, especially when doing Office work or browsing the web. The drivers are very configurable and you can set in detail how this mouse works. The only downside is that tablet users might want a slimmer mouse that's easier to carry around with their devices. But, if size is not a factor, then the Sculpt Comfort mouse is a great companion.