Kingston launched a new solid-state drive: Kingston KC2500 NVMe PCIe SSD. It is a storage device that works on PCI Express 3.0 and promises high-grade performance, and reliability, as well as hardware-based encryption. If you're looking for a high-end PCIe 3.0 drive, with fast read and write speeds, to upgrade your desktop computer or laptop, the Kingston KC2500 might be exactly what you need. Read this review and learn more about the Kingston KC2500 and how it performs in benchmarks:
Kingston KC2500 NVMe PCIe SSD: Who is it good for?
This storage drive is an excellent choice for:
Users who want an SSD that's very fast
Those who want a reliable SSD that is built to last
People who want to protect their data using hardware-based encryption
Pros and cons
Kingston KC2500 NVMe PCIe SSD has many good things going for it:
Fast both at reading and writing data
High-end PCIe 3.0 x4 controller
Reliability and fast data transfers offered by 96-layer 3D TLC NAND flash memory
Hardware-based encryption
Good price/value ratio
Five-year warranty
There's only one downside we identified:
There is no PCIe 4 version of the same drive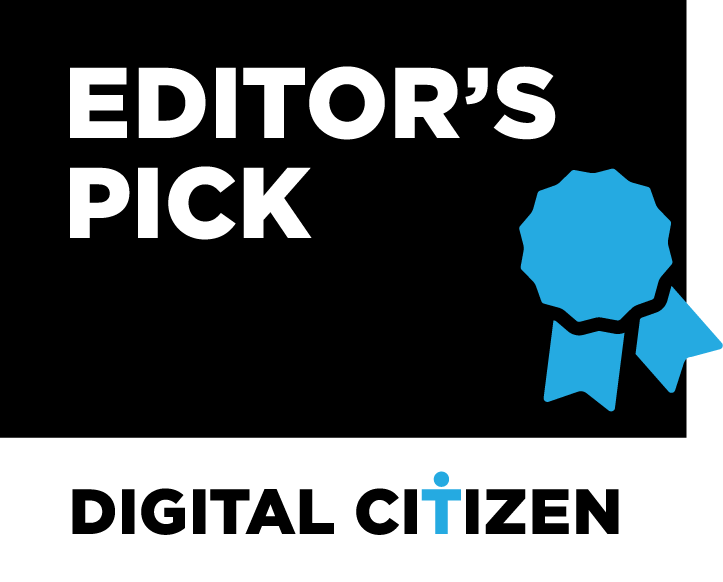 Verdict
Kingston KC2500 left us with a very good impression. It is one of the fastest PCIe 3 solid-state drives you can find on the market today. Also, its price is more competitive than those of other SSDs with similar performance. Therefore it is a good buy for anyone who wants a fast, reliable, and secure solid-state drive. Unless you want a PCIe 4.0 drive, Kingston KC2500 is one of the best SSDs you can buy today.
Unboxing the Kingston KC2500 NVMe PCIe SSD
Kingston KC2500 is a small device that uses the compact M.2 form factor, so its package is small too. It comes inside a transparent plastic blister attached to cardboard, through which you can see the solid-state drive. There are also a few details printed about the device, like its storage capacity, speed, and 5-year warranty.
NOTE: If you want to learn more about the M.2 form factor and NVMe drives, read: M.2 vs. NVMe: What is the difference when it comes to SSDs?
To get the KC2500 solid-state drive out, you need to cut the plastic blister with a pair of scissors. Kingston also bundles a license key for Acronis True Image HD, an app that lets you clone your old drive on the new KC2500 that you've just bought.
The unboxing experience of the Kingston KC2500 NVMe PCIe SSD is quick and straightforward. We appreciate the fact that Kingston also gives you a license for drive cloning software.
Design and hardware specifications
The Kingston KC2500 is a solid-state drive that delivers top-notch performance thanks to its NVMe 1.3 PCI Express Generation 3.0 x4 controller. The manufacturer advertises it as being able to reach sustained sequential read/write speeds of up to 3500/2900 MB/s and random 4K read/write speeds of up to 375,000/300,000 IOPS (Input/Output Operations per Second). These specs are valid for the 1 TB and 2 TB editions of this drive. The 250 GB and 500 GB versions have the same specs except for the sequential write speeds, which are lower: 1200 and 2500 MB/s, respectively.
Unlike PCIe 4.0 x4 solid-state drives, the Kingston KC2500 does not heat that much, so it doesn't have a heatsink on it.
The solid-state drive is built using 96-layer 3D TLC, which allows it to fit a lot of storage capacity in a small volume (up to 2 TB), while still being power efficient (7 watts maximum consumption, when writing data) and durable. Due to this choice, this drive has a 5-year warranty.
Besides raw performance, one of the essential things that make the Kingston KC2500 stand out from the crowd is the fact that it is a self-encrypting drive. It offers support for end-to-end data protection using XTS-AES 256-bit hardware-based encryption, and lets you use security solutions from Symantec, McAfee, WinMagic, as well as Microsoft's BitLocker.
The Kingston KC2500 SSD uses the M.2 2280 form factor. In other words, its physical size is 80 mm × 22 mm (roughly 3 × ¾ in). The weight of the SSD is insignificant and differs slightly depending on the storage capacity: 250 GB – 8 grams (0.28 oz), 500 GB, and 1 TB – 10 grams (0.35 oz), 2 TB – 11 grams (0.39 oz).
If you would like to know more about the technical specs of this drive, visit Kingston KC2500 NVMe PCIe SSD.
The specifications of the Kingston KC2500 show that it is one of the fastest PCIe 3.0 x4 solid-state drives that you can find on the market. It looks like an excellent choice for anyone who's looking for top-notch performance, but also security thanks to its hardware-based encryption.
Using the Kingston KC2500 NVMe PCIe SSD
We used and tested the Kingston KC2500 SSD on a desktop computer with the following configuration:
We looked at how Windows 10 sees this solid-state drive. As you can see in the screenshot below, the operating system reports that the Kingston KC2500 1 TB SSD actually has 931 GB of storage space available when formatted.
Then, we wanted to see how fast the Kingston KC2500 is when copying large files to and from it. To run the tests, we used another PCIe 3.0 x4 SSD - a 512 GB ADATA XPG Gammix S11 Pro - which theoretically offers higher read/write speeds. We copied a 4 GB file from the KC2500 with speeds that were about 1.5 GB per second.
We copied the same 4 GB file from the Kingston KC2500 to the other SDD, with speeds that went above 1.6 GB per second. The read speed of the KC2500 is even better than the write speed, which is great.
If you're curious about how fast the KC2500 SSD is when booting Windows 10, the average boot time we measured was about 23 seconds. Note that we measured the boot time with BootRacer, on a clean Windows 10 Pro installation.
The Kingston KC2500 1 TB M.2 NVMe PCIe SSD offers excellent performance in the real world.
Performance in benchmarks
What would a review be without benchmarks? To get a better idea of how fast the Kingston KC2500 1 TB M.2 NVMe PCIe SSD is, we decided to use CrystalDiskMark. This software runs several tests that evaluate the sequential and random read/write speeds of the SSD. As you can see in the next screenshot, the KC2500 obtained excellent results in all the tests, matching the specs advertised by Kingston.
The DiskMark benchmark measured average data read and write speeds that were almost the same as those we witnessed when moving large files (in the previous section of this review). These results confirm once more that the KC2500 is a fast SSD.
Finally, we also ran the more extensive tests offered by PassMark's PerformanceTest. You can check the measurements in the screenshot below, where you can see that we got similar results to those from CrystalDiskMark. That brings us to the obvious conclusion that the KC2500 offers very fast data read and write speeds, and that they're very close to those advertised by Kingston.
The Kingston KC2500 is an exceptional SSD that manages to deliver top-notch performance. It's at the top of the ranking ladder of PCIe 3.0 x4 solid-state drives. If you want fast storage speeds and did not move on to PCIe 4.0, then the KC2500 is an excellent choice.
Bundled software
Kingston does not bundle an SSD toolbox software that you could use to check the health of the SSD or see information about it. However, it offers a license to use Acronis True Image HD. This cloning app lets you copy an old drive on the KC2500 SSD that you've just installed on your computer. You can download it from here, and you can find the license key on a small card that is inside the SSD's plastic blister.
We would have liked to see an SSD health and monitoring app offered by Kingston for the KC2500 SSD. Unfortunately, there is no such app bundled. However, the cloning software that you do get from Acronis is useful as it lets you quickly move your old drive onto your new KC2500 SSD in a couple of minutes.
Are you interested in buying a Kingston KC2500 NVMe PCIe SSD?
As you've seen, the Kingston KC2500 is one of the fastest PCIe Express 3.0 M.2 NVMe solid-state drives available on the market right now. Are you interested in buying one? Would you go for the 1 TB or 2 TB versions, or are you OK with smaller capacities like 256 or 512 GB? Share your thoughts in the comments below, and let's talk about this storage drive.