Are you looking for a great soundbar to fill your living room with high fidelity sound? Do you want a wireless 2.1 soundbar that is easy to set up, sounds great and has a powerful bass? The Sony HT-S350 soundbar might be what you are looking for. Read this review, see its strengths and weaknesses, and whether it is a good fit for your budget, and your needs:
The Sony HT-S350 soundbar: Who is it good for?
The Sony HT-S350 soundbar is an excellent choice for:
People who want high-quality sound in their living rooms
Those who want a soundbar that is easy to set up and use
Users who want a powerful independent wireless subwoofer
People who want to play music from their smartphone on their soundbar
Pros and cons
We have plenty of good things to say about the Sony HT-S350 soundbar:
It has a lot of power
It delivers quality sound, which makes it great for movies as well as for music
The subwoofer is wirelessly connected to the base
It supports HDMI ARC but can fall back to an optical connection (if you have an older TV)
Its price is well balanced, considering what you get from this sound bar
The only negative thing we found in the Sony HT-S350 soundbar, is the fact that it has few audio inputs available. HDMI ARC, optical, and Bluetooth are all modern means of connecting, but if you have an older TV that does not support any of these connections, you're out of luck. We would have loved to see this soundbar have a stereo jack at least.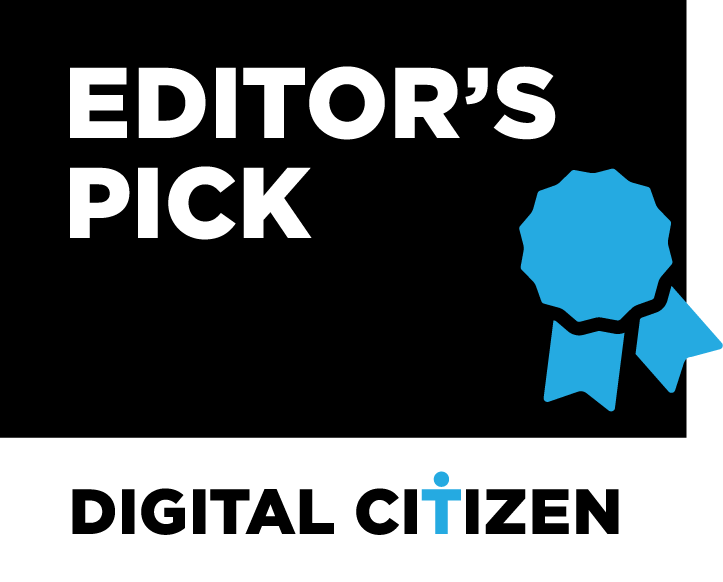 Verdict
The Sony HT-S350 soundbar is an excellent device that we enjoyed using from the moment we first played music on it. It is powerful, and that's easily noticeable when turning on the subwoofer's volume, but it also offers good sound fidelity. The sound you get from this soundbar, be it in a 4K movie or while listening to music, is clear and distinct. We loved the audio experience, as well as the ease of setup and use. If you want a sound bar with good sound quality, a discreet design, good build quality, that is a breeze to set up, Sony HT-S350 is one of the best choices you can make. However, you might want to look elsewhere if you want a soundbar with analog connections, because this one has none of those.
Unboxing the Sony HT-S350 soundbar
The Sony HT-S350 soundbar arrives in a huge box that's shaped like an L, to fit its contents. On the front side of the box, you see the name of the product and a picture of it near a TV. You also see its main features and hardware specs.
On the other side of the box, Sony printed other pieces of information and pictures of the soundbar. When you open the box, you see that everything inside is packed in protective foam. When you've unboxed everything, you get the soundbar and its wireless subwoofer, the remote control, and two Sony AAA batteries, an optical audio cable, a bunch of manuals, and the warranty documents.
The unboxing experience offered by the Sony HT-S350 soundbar is a pleasant one. The only thing that's missing from the box is an HDMI ARC cable.
Hardware specifications
The Sony HT-S350 is a powerful soundbar that has a total power output of 320 Watts, which means you can push the volume up quite a bit. That whole power is delivered through two speakers mounted at the ends of the soundbar, and through the wireless subwoofer.
Sony tells us that the soundbar is equipped with a technology called S-Force Pro Front Surround. What does that mean? Sony says that it's a technology that "puts you right at the heart of the movies you love by emulating theater-style surround sound, without the need for additional rear speakers." We'll see later on in this review if that is really the case. 🙂
The wireless subwoofer can deliver powerful and deep low-frequency sounds, thanks to its massive 6.30" speaker. Its power is easy to notice, if you look at the large duct under the speaker. Furthermore, Sony also mentions that the subwoofer has a sizeable 6.16-gallon volume.
The Sony HT-S350 soundbar can be mounted on a wall, like underneath your TV, to help you save space. As for the subwoofer, you evidently cannot mount it on walls. It connects wirelessly to the soundbar, and you can place it anywhere in the room where there's a power socket nearby.
One thing that's mandatory for a soundbar is that it offers various connectivity options. You can connect the Sony HT-S350 to your TV set using HDMI ARC (Audio Return Channel) or using an optical audio cable if your TV does not have an HDMI ARC port. Also, the soundbar can stream music via Bluetooth, from any device connected to it, such as from a smartphone, tablet, or laptop. The soundbar uses Bluetooth version 5 but it is also compatible with older Bluetooth versions.
When it is active and playing sound, the Sony HT-S350 soundbar needs 30 Watts and the subwoofer another 25 Watts. Before you buy such a device, you might also want to know how large it is, so that you know whether it fits in your home. The soundbar unit of the Sony HT-S350 is 35.5 x 2.52 x 3.47 inches (900 x 64 x 88 mm) in width x height x depth, and weighs 5.30 lb or 2.4 kg. The subwoofer is 7.48 x 15.04 x 15.36 or 190mm x 382mm x 390mm in width x height x depth, and weighs 17.20 lb or 7.8kg. That's quite heavy!
If you want even more details about the hardware specifications of this product, visit Sony HT-S350 Full Specification and Features.
The Sony HT-S350 soundbar looks like a high-quality device. Its hardware specifications are those of a powerful device that should offer a premium listening experience.
Using the Sony HT-S350 soundbar
The Sony HT-S350 soundbar is easy to use and connect to. Whether it's your TV, laptop, or smartphone, it does not matter because they are all quick to connect. The main reason why you might want a soundbar in your home is probably because you want better sound from your TV. In that case, if your TV has an HDMI ARC port, that's what you should use to connect it to the soundbar.
However, if your TV is older and does not have HDMI ARC, you can fall back to using an optical cable. Although the soundbar also supports Bluetooth, we do not recommend using it with your TV because this type of wireless connection won't give you the level of sound quality that this sound bar can deliver. The wired connections are always faster, and deliver maximum sound quality.
The Sony HT-S350 is an excellent choice both for watching movies and listening to music, two of our favorite entertainment options. When watching movies, the soundbar delivers crystal clear voices which are easy to understand and a deep and rich bass, which sounds fantastic, especially in action movies. Anyone enjoying Deadpool or Avengers?
A feature that makes movie watching an even better experience is the so-called S-Force Pro Front Surround tech that's found on this soundbar. Even though the soundbar has no side or rear speakers, the S-Force Pro enhances the dialogue and gives you the feeling that the sound comes from everywhere. It's not the true surround but it's close, if you are using the soundbar in a relatively small or medium room.
Listening to music is a similarly great experience, especially when listening to modern club music. The Sony HT-S350 offers not only a powerful bass, but equally well-represented mid tones and clear highs. Every sound is rich and distinguishable from the others. We enjoyed listening to classical music, but we were also energized by house or metal music.
The remote control has a simple layout that is easy to understand. Besides changing the volume of the soundbar, it also lets you adjust the wireless subwoofer, switch between sound modes, and so on. By the way, Sony also bundles a set of Sony AAA batteries for the remote control.
Both the soundbar and subwoofer look well made and robust. The subwoofer is made of wood, that's painted black. An excellent choice, if you ask us. Both the soundbar and subwoofer have slightly rounded shapes where the speakers are. Also, both of them use large metal grilles on their front sides, to protect the speakers inside, and also to make them look nice. Overall, the design is pleasant and straightforward, and the build quality is satisfying.
We enjoyed the Sony HT-S350 soundbar, both its power and sound quality. The build quality is what you expect from a device with its price tag, and the ease of use is going to be appreciated by all users.
Do you like the Sony HT-S350 soundbar?
Now you know our opinion about the Sony HT-S350 soundbar. There are many things we like about it and, before closing this review, we would like to read your opinion too. Do you already have this soundbar in your home? Share your experience with other people that might be interested in purchasing it. Comment below and let's discuss.