Extra features in NordVPN
Besides the basic VPN service, NordVPN offers some extra features. These can be accessed from the Settings tab. The most important extra feature is called CyberSec, which is an additional security layer. If you turn it on, NordVPN protects you from known malicious websites, phishing sites and many other threats. It also acts as an ad blocking software, so you won't see any more advertisements on most websites you visit.
Another extra feature offered by NordVPN is a Kill Switch, present also in other VPN solutions. When turned on, you can define a set of applications which are instantly closed if the VPN connection drops. This ensures that no important data or personal information can be transferred over an insecure connection.
You can set up a list of applications to kill by clicking Add more applications.
NordVPN also keeps a local log of important application events, which can be used as diagnostic information if something goes wrong. This log can be viewed on the System Log tab.
In terms of extra features, NordVPN doesn't offer many, but what is included is very useful. CyberSec is not only an additional security measure, but also an adblocker, while the killswitch ensures that you will always use the internet over a secure connection, no matter what happens to the VPN.
Advanced settings and configuration
NordVPN has some features that can be customized, and all of these configuration options are accessible on the aforementioned Settings tab. Here you can enable automatic application updates (apparently you cannot disable them) and you can have NordVPN start with Windows and optionally even connect to a preset VPN server. You can also enable or disable app notifications, whether the app should start minimized, and also choose the system of measurement for displaying distances to VPN servers.
If you enable the advanced settings, you can manually disable the server list and the map, thus making it impossible to connect to a manually selected server. You can choose your preferred protocol for connection, set up custom DNS servers and allow the use of obfuscated servers, which disguise VPN traffic. This lets you connect if you are located in restricted locations, like China. On the bottom you can run the diagnostics tool which sends information to the developers. This should be used if you have issues with NordVPN
NordVPN doesn't offer many technically advanced settings, but there are still quite a lot of options to change and features to customize. Advanced users will surely like this aspect and will configure to app to their preference.
Performance and speed
You must know that whenever you use a VPN service, your internet connection's speed will decrease. This is due to the fact that you are no longer directly connected to the internet, but through a VPN server. It is important to know how much slower your connection will be on any specific VPN service. To check how much NordVPN affects our internet connection's speed, we ran a couple of test using the popular Speedtest.net service.
We were using NordVPN on an internet connection that is advertised as having a speed of 100 Mbps for both download and upload. The screenshot below shows the rates measured by Speedtest.net before installing NordVPN on our test computer. Although the speeds are not exactly what the ISP advertises, they are relatively close to 100 Mbps.
For our first test we used NordVPN to establish a VPN connection to the fastest possible server. This was located in the same country we are in, Romania. There was some loss of speed, but not very much, and we even had a better ping time.
Next, we used a server on the same continent, but in a different country: Germany, Europe. The download speed dropped to around 55 Mbps, but the upload speed didn't decrease very much, it was around 83 Mbps.
For our third test, we chose a server in a distant location, that is also highly popular for VPN connections: the United States. The speeds dropped a bit, but they were still more than acceptable. The download speed was around the average we had so far for a US server, while the upload speed was a bit higher.
For the last test we used a server on the other side of the world, in Australia. Here we measured a download speed of about 16 Mbps and an upload speed of about 76 Mbps. While the download speed is around average, the upload speed was much higher than expected.
There is no VPN connection without a bit of a speed loss. I you want to use NordVPN, there is nothing to be afraid of. Speeds measured on their VPN servers were about the same as on the majority of the competitors' servers, sometimes even a bit higher, but never lower. In terms of connection speed, NordVPN won't disappoint you.
Default settings you might consider adjusting
NordVPN has some settings to tamper with, and here is how we recommend setting up their Windows application:
By default, NordVPN starts up with your computer, but doesn't connect to a VPN server. If you don't always need VPN, you might want to disable this, to make your Windows boot faster. If you always need a VPN connection, chose a server to automatically connect to each time Windows starts.
You should enable the Kill Switch to make sure that you are accessing the internet securely whenever required.
Enable CyberSec, to have an additional layer of security and get rid of unwanted ads. Hopefully you don't do that when reading Digital Citizen. 🙂
Enable Obfuscated Servers if you're connecting from a country where VPN connections are limited or blocked
Use the connection wizard or the special server category selector to connect to the fastest available server that matches your needs.
The number of settings in NordVPN is quite balanced: they won't make beginners confused and they let a more advanced users set things according to their needs. Most settings are already set up the way they should be, but feel free to use our recommendations to fine-tune the NordVPN application.
Pros and cons
NordVPN has many positive features:
The user interface is friendly and easy to use
There are many VPN servers across the world
It is customizable with advanced options
There are a couple of tools that let beginners choose the server best suited for their needs
This service doesn't log your VPN traffic
It is available on many platforms, including on wireless routers
It is one of the few VPN services to provide servers in Russia
VPN connection speeds are good, sometimes above average
The only downside is that some convenient features are missing, like automatic rules for new WiFi networks.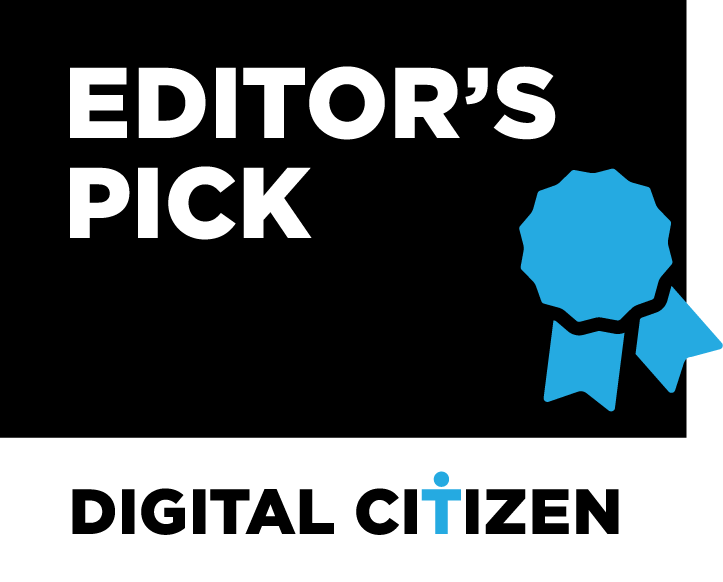 Verdict
If we had to describe NordVPN in one word, that would be balance. The Windows application has all the simplicity and tools needed by a beginner and also offers advanced features for more seasoned users. There are lots of servers available from every possible corner of the world, and connections are always stable and fast. The availability of extra features like CyberSec, Double VPN or Onion over VPN, which all enhance your privacy and security, make NordVPN one of the best possible choices for a VPN service. We highly recommend it to all our readers.