Recently, I had to ditch my dusty twelve-year-old computer case and buy a new one. I wanted a case that has space for many PCI-Express cards and several storage units. I also wanted it to have a clean and elegant design, with proper cooling, and without letting too much noise get through. After a few days of research, I decided to buy the Cooler Master MasterCase MC600P. It is a mid-tower case that stands out from many perspectives. Read this review and see what it has to offer:
Cooler Master MasterCase MC600P: Who is it good for?
This product is a good choice for the following types of users:
Adults who love clean, elegant aesthetics
People who want to use custom water cooling for their PCs
Users who want a case that is compatible with RGB-Sync standards from multiple motherboard manufacturers
People who want to save money building air-cooled PCs, with a case that has multiple built-in fans
Users who desire a highly-adjustable case, that makes it easy to manage the cables inside their PC
Pros and cons
The Cooler Master MasterCase MC600P has more than a few good things about it:
Minimalistic and monolithic design that looks great
Building a PC with this case is a satisfying experience
Excellent modular design that allows you to adjust anything you wish
There is plenty of room for everything you need to plug inside your PC
It works with many RGB-Sync standards
Cable management is made easy by this case
There are a few downsides to consider:
No USB Type-C, and no Reset button on the top panel
No RGB fans included. However, bundling those would have increased the price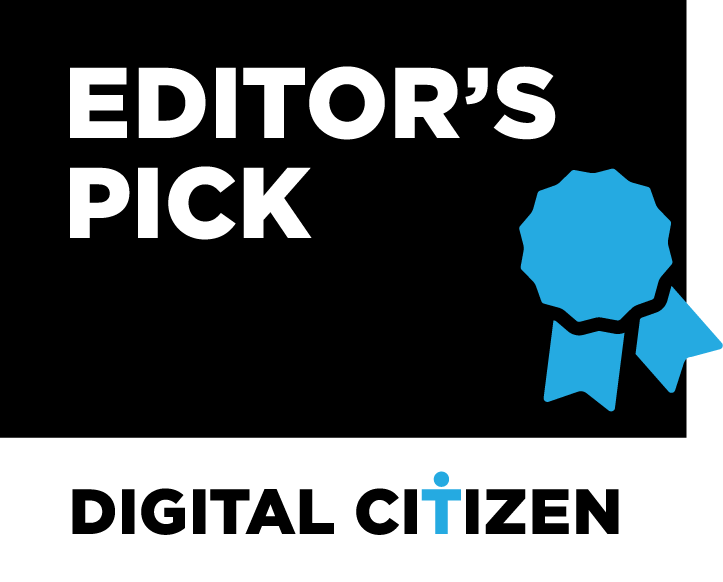 Verdict
Cooler Master MasterCase MC600P is a masterpiece, at a reasonable price. It is not the cheapest computer case that you can buy, but it is difficult to find better similarly-priced options. We love its aesthetics, the modular design, how pleasant it is to build your PC with it, and how well stocked it is with useful accessories, for different users with diverse needs. Cooler Master MasterCase MC600P is a great choice both for building PCs with custom liquid cooling and for people who want to save money and stick to air cooling solutions. If you do not want a flashy RGB case lighting up your room, and you prefer sticking with a silent, discreet-looking case, Cooler Master MasterCase MC600P is what you should buy. You are going to love this case as much as we did!
Unboxing the Cooler Master MasterCase MC600P
As you can imagine, the MC600P comes in a huge, heavy box. On one side, you see a picture of the case, while the others list information about its technical features and characteristics.
Even though it is a Mid-tower, you may need help from another person, when taking the MasterCase MC600P out of the box. One neat aspect is that the MC600P is placed in a large bag that you can use to carry the case anywhere you wish. Maybe to a LAN party organized with your friends, or to a competition?
After you take it out of the bag and remove the other packaging elements, you get to see the Cooler Master MasterCase MC600P. There is a user manual that shows you how to mount everything inside the case. We recommend that you do not start building the PC until you have read it.
Inside the case, you find a box with the Cooler Master logo on it, containing all the screws, cables, plates, and other accessories you need for the PC-building process. You should keep this at hand so that you can build your PC.
Another nice touch is that you also get a large cloth for cleaning up the tempered glass side panel, and the outside of the case.
It takes two people to unbox the Cooler Master MasterCase MC600P. However, the process is a satisfying experience, and Cooler Master offers a generous bundle of accessories so that you can get started with building your PC as soon as possible.
Hardware specifications and design
Cooler Master MasterCase MC600P has a clean, monolithic design. It is all black and serious-looking. On one side it has an edge-to-edge tempered glass side panel that gives a broad view inside your PC to showcase the components of your computer. Design-wise, it is perfect for an adult who is also a gamer, but frowns at the flashy cases that youngsters buy, filled with too many RGB lights.
The panels are smooth, flush, and good looking. Also, they are made from plastic, while the chassis is made from steel. There are thin vents on each corner of the case to provide ventilation. You can pop the top and front panels up slightly for even more cooling options so that more air gets inside the case.
The front panel features only the Cooler Master logo on it, and it hides any Blu-Ray drive you may have inside your PC. The front, top, and rear panels are magnetized to the chassis. You can take them out with a push similar to the press of a button. On the bottom of the front panel, there is an RGB floor lamp, that you can connect to a motherboard with RGB capability. One cool feature of the MasterCase MC600P is the fact that it is compatible with all the RGB standards from ASUS, MSI, ASRock, and Gigabyte. Therefore, it should work well with all RGB motherboards.
On the rear end of the case, there is a 140mm exhaust fan, and seven back shields for different cards that you plug into your PC. There is plenty of room for two video cards if you are a gaming enthusiast who wants the ultimate power for gaming. There is also a bracket for mounting the power supply.
Under the power supply, there is an air filter, which slides in and out of the case with ease. On the bottom of the MC600P, you see the feet that keep it steady on the surface where you are placing it. Also, they leave quite a bit of room to separate the floor from the bottom of the case. This way, your PC components are never in direct contact with the dust on the floor or with accidental water spills.
Behind the front panel, there are intake dust filters and two 140mm fans. Just like the fan on the back, they do not have RGB lighting. However, you can purchase RGB fans and replace them with ease.
The magnetized panel-locks are mounted on springs, allowing you to elevate the front and top panels if you need more air intake. You can also add up to three radiators: on the top panel, the front panel, and the back. The case also offers room for the reservoirs used for liquid-cooling systems, making it a versatile choice for all types of PC users. On the top panel, you also find a couple of ports and buttons, hidden under a pivoting panel: two USB 3.1 ports, two USB 2.0 ports, the Power button, a button for controlling the lights on the case, a jack for the microphone and another one for headphones.
As you can see below, MasterCase MC600P has a dual-chamber design that isolates the power supply and the cables from the rest of the components. This makes it easier to manage your cables. The cages for hard disks and optical drives can be positioned anywhere you wish, using the clip-and-click panels inside the case. There are also two solid-state drive pockets with four mounting positions: two on top of the power supply, and two behind the motherboard tray. If you do not have enough accessories, you can also purchase some separately: a graphics card holder, a cage for two or three hard disks, additional pockets for your SSD drives, etc.
Cooler Master MasterCase MC600P can work with all motherboard formats: E-ATX, ATX, Micro ATX, and Mini ITX. To provide this flexibility, the case is quite large and heavy. It is 21.4 x 9.2 x 21.4 inches or 544 x 235 x 548mm in length x width x height, and it weighs 34.6 pounds or 15.7 kg.
If you want to read all the technical specifications of this product, go to MasterCase MC600P Specifications or read the Product Sheet.
Building and using your PC with Cooler Master MasterCase MC600P
Building a PC with the Cooler Master MasterCase MC600P is an absolute pleasure. While placing everything inside the case, you notice the attention to detail and the expertise of the company designing this product. You feel that you are dealing with a premium case, expertly designed to provide flexibility, proper air-flow, and little noise.
Everything inside the MasterCase MC600P is nicely labeled so that you know exactly how to place and screw the motherboard, and other components. If you also read the manual, you should have no problems in building your PC with this case.
I loved how I was able to mount the SSD drives on the back of the motherboard tray, so that they remain cooler, away from the heat generated by the video card and the other components. Also, the back plate does a nice job of hiding the cables that you use. Behind it, there are also three Velcro-ties which help your cables stay in place. As a result, the MC600P looks clean and nice even if you do not pay much attention to cable management.
Plugging the optical drives and the hard disks is fast and easy, due to the clip-and-click panels. Also, there is plenty of room for large video cards, as well as tall coolers. The clearance for the video card is 16.2 inches or 412 mm without the 3.5" HDD cage, and 11.6 inches or 296 mm with the HDD cage. The clearance for the processor is 7.4 inches or 190mm.
Even though it has a monolithic design, the magnetized front panel makes it easy to access your Blu-Ray drive, if you have one. The front panel opens wide enough for you to insert a disc into the drive, without the Blu-Ray drive tray hitting the panel.
I did not have an RGB motherboard, and therefore, I could not connect and test the RGB strip on the bottom of the case. The tempered glass side panel looks slick and allows you to see what is going on inside your PC quickly. It is a beautiful case, even without RGB lighting.
The tempered glass panel has a metallic base that allows it to rest on the chassis. One neat trick is that you can open the glass panel using a coin, and it can stay at an angle without any support. This is useful when you need to hear how your PC sounds when running, and to troubleshoot problems.
In the two weeks of using the Cooler Master MasterCase MC600P, before writing this review, I did not encounter any problems, except for the lack of a USB Type C port on the top panel. The MC600P looks beautiful, and it was a pleasure to build the PC with it. The case is efficient in cooling the system and ensuring proper airflow, with components that are separated from one another.
What is your opinion of the Cooler Master MasterCase MC600P?
Now you know that we like MasterCase MC600P. Before closing this review, tell us your opinion about this product. Also, if you already have it, share your experience with it, so that others know more about this case. Comment below and let's discuss.