ASUS ROG Rapture GT-AC5300 is the world's first wireless router that is marketed to gamers. Not only does it use the Republic of Gamers brand, but it is also a beast, both design-wise and concerning hardware. We haven't used a router with a quad-core processor running at 1.8 GHz and 1GB of RAM before. Do its impressive features and hardware translate into a great user experience? If you are curious to know what a gaming router has to offer, regarding features and real-life performance, read this review.
What is the ASUS ROG Rapture GT-AC5300 good at?
ASUS GT-AC5300 is great at many things:
The fastest WiFi possible today, on the 5GHz frequency, using the 802.11ac standard
Excellent for gamers who want the lowest latency possible when playing online
Perfect for link aggregation so that you get 2 Gbps Ethernet connections for your NAS storage setup
Ideal for securing your smart home
Great choice for people who want to use VPN on their routers
Amazing hardware that has the power to handle large home networks
Excellent choice for advanced users who want complete control over their network
Pros and cons
ASUS GT-AC5300 has a long list of advantages:
It offers the fastest WiFi on the 5GHz frequency
It has impressively powerful hardware that can handle a large number of clients
Includes several useful features for gamers who want the minimum latency in games
The built-in security is the best you can get
Plenty of advanced options to configure in detail how this router works
Solid multi-lingual support and easily accessible Help documentation
Excellent features for VPN connections
You can control your router also from your smartphone
The built-in analysis and troubleshooting tools are instrumental when dealing with problems
There are a few downsides too:
This router is large, and it cannot be mounted on walls
The design of the router and its user interface might not be to everyone's tastes. This device is aimed at gamers and geeks who love the Republic of Gamers brand
The price is not for everyone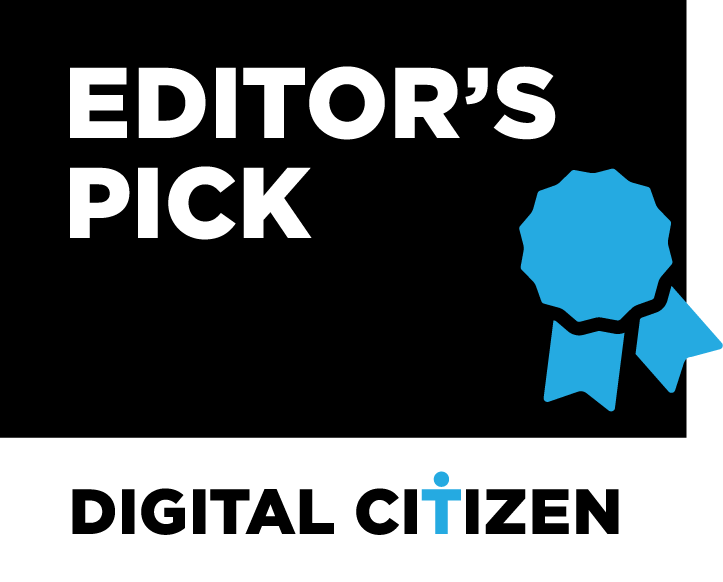 Verdict
ASUS has long experience in delivering high-quality networking equipment. They shine especially in the niche of premium routers with lots of advanced features and capabilities. ASUS ROG Rapture GT-AC5300 is the successor to last year's ASUS RT-AC5300. While it looks very similar, when it comes to performance, features, and hardware, ASUS ROG Rapture GT-AC5300 beats its predecessor hands down. We were pleasantly surprised to see that it is a fantastic upgrade over the previous generation flagship, and we did not expect so many improvements in so many areas. If you want the ultimate speed for WiFi, and you can afford to buy it, ASUS ROG Rapture GT-AC5300 is the best router you can buy. At least in 2017.
Unboxing the ASUS ROG Rapture GT-AC5300
ASUS ROG Rapture GT-AC5300 comes in a large black box, featuring the Republic of Gamers logo on the top, alongside the product name and the picture.
On the back, you will see some of this router's gamer-centric features: its accelerated gaming ports, the Game Boost feature and the WTFast gamers private network. You can also find some details about the impressive hardware of this router.
When you open the box, you immediately see the router, nicely packaged, and the RoG logo on top, looking back at you. All the accessories and the contents are carefully packaged and hidden beneath the router.
When you unpack everything, you will find the following elements: the ASUS ROG Rapture GT-AC5300 router and its eight external antennas, the power adapter, an Ethernet cable, the quick start guide, information about the WTFast service and the warranty.
The unboxing experience offered by ASUS ROG Rapture GT-AC5300 is an enjoyable one, suited to a premium device with excellent specifications.
Hardware specifications and design
When you read the specifications of this router, you can only be impressed. First, it features a quad-core Broadcom BCM4908 processor running at 1.8 GHz. It also has 1GB of RAM DDR3 and 256 MB of storage space for the firmware. Such powerful hardware is a first in the world of wireless routers. We get support for all the modern networking standards, including 802.11ac Wave 2. As you can imagine, ASUS ROG Rapture GT-AC5300 offers 4x4 MU-MIMO.
It is a tri-band router, meaning that we get one wireless network on the 2.4 GHz frequency, and two on the 5GHz frequency. ASUS recommends that you use one of the two 5 GHz frequencies only for connecting gaming devices such as your console or gaming laptop.
On the front side of the router, there are several LEDs, for the following: Power, the 2.4 GHz wireless band, the 5GHz wireless band, the internet connection, the LAN connection, and WPS.
On the back, there are the following: the Power button, the power jack, two USB 3.0 ports, the WAN port, eight LAN ports that work at 1 Gbps, and the Reset button. The first two LAN ports are named "Gaming ports," and they get automatically prioritized in case of network congestion. Therefore, if you want to play online games as fast as possible, you should connect your gaming computer to one of them.
On the left side of the router, there are three buttons for turning On and Off the following features: the LEDs, WPS, and WiFi broadcasting.
Also, two other LAN ports offer Link Aggregation for NAS (Network Attached Storage) enthusiasts, meaning that they can enjoy a connection that works at 2 Gbps. However, for this to work, you need a NAS client with support for 802.3ad (a common link aggregation standard in networking).
ASUS ROG Rapture GT-AC5300 is a massive wireless router. Its looks are very aggressive and aimed at gamers. This means that some people will not enjoy it and prefer something more discreet. As for size, this is one of the largest routers you can buy: it has 9.64 x 9.64 x 2.55 inches or 245 x 245 x 65 mm in width x depths x height. It also weighs a massive 4.14 lb or 1.880 kg.
One downside to this router is that it cannot be mounted on walls and it needs a lot of space. You can't place it somewhere discreetly, where it won't be noticed.
If you would like to see all the official specifications and features of this router, we recommend that you visit this page: ASUS ROG Rapture GT-AC5300 specifications.
Setting up and using the ASUS ROG Rapture GT-AC5300
Setting up the ASUS ROG Rapture GT-AC5300 works as you would expect: you mount the router where you want to use it, connect it to the internet and one of your computers, and press the Power button. Then, fire up a web browser and load the setup wizard.
First, you need to set the login name and password for the router. We recommend that you don't use the standard "admin" username, to make your router slightly harder to crack.
Then, the router detects the type of your internet connection and asks for the appropriate connection details. Enter them, and then you can set the name and password for the three wireless bands that this router broadcasts.
Before ending the quick setup wizard, you are shown a presentation of the gaming-related features that are built into ASUS ROG Rapture GT-AC5300. It is a good idea to take some time to read everything so that you better understand what you get.
In the end, you are shown a summary of your initial settings and the administration user interface is loaded. As you can see below, ASUS has opted for different visuals on the ROG Rapture GT-AC5300. The theme is red and looks like a cockpit made by a gamer. This might not be for everyone's tastes, and we would have preferred the standard user interface that ASUS offers on other routers. However, everything is neatly organized as on all ASUS routers. You won't have issues in finding your way and the settings that interest you.
It's good to familiarize yourself with all the options that are available and browse through all the categories of settings. You will find hidden tools and gems that might be useful. For example, we discovered that ASUS ROG Rapture GT-AC5300 offers disc scanning tools for external hard disks, which are useful in case your data gets corrupted.
As expected from a premium router, ASUS ROG Rapture GT-AC5300 offers tons of details, tools, and settings. Advanced users will be very pleased with what this router has to offer, and they can configure everything about the way this router works. Gamers will enjoy several tools that are aimed at them, making it easy to get the maximum performance possible in online games.
The user interface is available in 19 languages, which is a great plus for many users. You can see the list of available languages in the screenshot below.
When it comes to Help documentation, it is readily available. If you do not understand what a setting does, move the mouse cursor on top of its name and, if you see a question mark displayed, click the left mouse button. Then, a tooltip is shown with more information about that setting.
When you are done configuring everything on the ASUS ROG Rapture GT-AC5300, start connecting to the network all the devices that are in your home. We connected almost anything you can think of: computers, 2-in-1 devices, consoles, smart plugs, smart bulbs, a wireless printer, smartphones, etc. All devices were able to connect to the network with ease, and they enjoyed excellent speed in all our home. But more about speed in the next sections of this review.
ASUS ROG Rapture GT-AC5300 is a massive router with impressive features and a user interface that stands out. It looks like a cockpit that was made for gamers. This may or may not be to your taste. The firmware offers an unparalleled number of tools and features that allow users to configure everything they want and more. Digging through all the options is a good idea because you will discover things you did not know a router can do.
If you would like to see the real-world performance that this router offers, and comparisons with other AC5300 routers, go to the next page of this review.