With the launch of Intel's 12 generation processors, also known as the Alder Lake family, more and more manufacturers are releasing brand new DDR5 memory modules. ADATA is one of them, and during the last couple of weeks, we've tested one of their latest DDR5 memory modules: the XPG Lancer DDR5-5200 RAM. Running at 5200MHz and available at a reasonable price, these memory sticks promise to be an excellent choice for gamers and users who want to build powerful computers. Would you like to know more about the XPG Lancer DDR5-5200 RAM? Read this review and see how it performs both in real life and in benchmarks:
XPG Lancer DDR5-5200 RAM: Who is it good for?
The XPG Lancer DDR5-5200 RAM is an excellent option for:
Gamers who want modern, fast DDR5 RAM
Content creators and professionals who are building computers based on Intel Alder Lake processors
Those who avoid RGB lighting and want black or white memory modules that look great
Pros and cons
There are plenty of good things to mention regarding the XPG Lancer DDR5-5200 RAM:
Top-notch performance, high speed, and good timings
Excellent build quality
Heat spreaders that look great
Available in black and white versions
Reasonable price that's better than that of most of its competitors
We're glad to say that, from our perspective, there are no shortcomings to note about this RAM.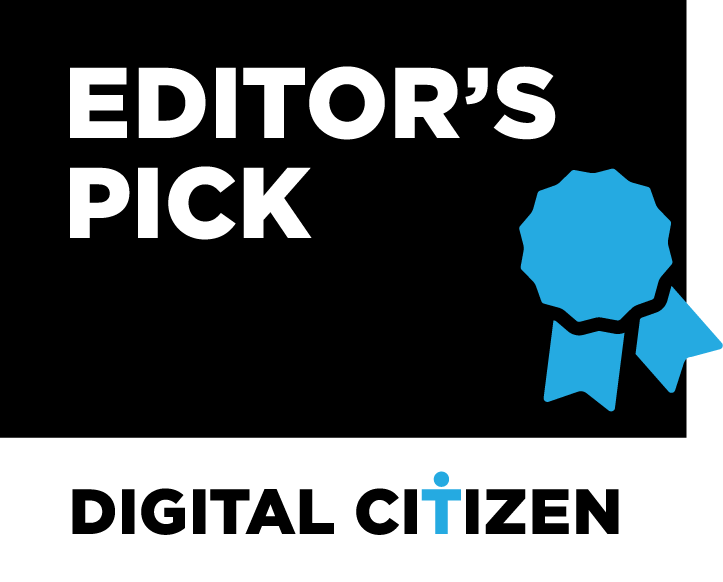 Verdict
The XPG Lancer DDR5-5200 RAM is a great choice for anyone who's looking to buy modern memory modules. Its performance and build quality are excellent, while the price you pay for that is reasonable. Regardless of whether you're a gamer, content creator, or simply want to build a powerful computer based on a new 12th Gen Intel Core processor, the XPG Lancer DDR5-5200 RAM should be on your shortlist.
Unboxing the XPG Lancer DDR5-5200
The XPG Lancer DDR5-5200 RAM modules are shipped in relatively small rectangular boxes. On the front of the red-colored box, you get to see a picture of what the RAM module looks like and, if you want to see it in real life too, you can get a glimpse via a cutout on the back of the package.
XPG Lancer DDR5-5200 RAM: The package
Besides the picture, brand, and capacity, ADATA also printed some details about the technical specs of the RAM. In the box, the only thing you'll find is the memory module, placed inside a plastic case designed to protect it.
Design and hardware specifications
The XPG Lancer DDR5-5200 RAM is sold in 16GB modules. We received two modules in testing, making up for a total of 32GB (2 x 16GB). The RAM sticks are covered by beautiful black heat sinks. However, ADATA also sells these DIMMs with white heat spreaders if you're looking to build an all-white gaming rig. 🙂 Furthermore, although the modules we tested don't come with RGB lighting, if that's what you're looking for, you get that option too: XPG LANCER RGB DDR5 DRAM Module.
The XPG Lancer DDR5-5200 RAM modules
The XPG Lancer DDR5-5200 RAM sticks are, evidently, DDR5 modules with an advertised speed of 5200MHz. The operating voltage is 1.25V, while the main timings have the following values: CAS latency 38, tRCD (RAS to CAS Delay) 38, tRP (RAS Precharge) 38, tRAS (Cycle Time) 76. Furthermore, they also come with on-die ECC (error-correcting code) that offers increased stability and reliability.
Details shown by CPU-Z
ADATA's XPG Lancer DDR5-5200 RAM comes with support for Intel XMP 3.0, which means that it's extremely easy to configure it in UEFI (BIOS). All you have to do is enable the only XMP profile available in these RAM sticks.
XMP profile for XPG Lancer DDR5-5200 RAM
If you'd like to see more details about the features and technical specs, head to the official webpage here: XPG Gaming DRAM LANCER DDR5 | XPG (adata.com).
Using the XPG Lancer DDR5-5200 RAM modules
We used and tested the XPG Lancer DDR5-5200 RAM in a desktop computer with the following configuration:
Here are some more details about the hardware components we used:
Hardware details for the PC we used for testing the XPG Lancer DDR5-5200 RAM
Although the memory modules were sold separately, we had absolutely zero issues running them in dual-channel mode.
In regular daily tasks, the RAM works great, and, as you can see in the following screenshot, out of the total 32GB of RAM, Windows 11, together with my 20-something tabs from Microsoft Edge, didn't need more than 9GB. And, if you're thinking about gaming, you should know that there are no games out there that require this much RAM (32GB): 16GB would suffice for that.
Memory usage details shown in Task Manager
The XPG Lancer DDR5-5200 RAM looks like an excellent choice for anyone who wants to build a brand new computer based on an Intel 12th generation Alder Lake processor.
Performance in benchmarks
What would a review be without benchmarks? How would you know whether hardware components such as these RAM sticks are really good? You wouldn't! 🙂 That's why we also ran a couple of benchmarks on the XPG Lancer DDR5-5200. Here's what they told us:
The first benchmark we used was AIDA64's Cache & Memory Benchmark, and our tested RAM's results are quite impressive: the read speed is 77090 MB/s, the write speed is even higher - 74229 MB/s - and the copy speed is 70905 MB/s. The measured latency is 80.5 nanoseconds, which is an excellent result considering that the RAM modules are running at 5200 MHz.
AIDA64 Cache & Memory Benchmark
Then, we switched to the Memory Mark benchmark from PassMark PerformanceTest. The result we got with the XPG Lancer DDR5-5200 RAM was 3415 points. That, according to PassMark, means that this RAM is better than 87% of all the RAM modules tested.
PassMark Memory Mark tests
We continued with UserBenchmark, a popular benchmarking tool that somewhat sacrifices in-depth testing for faster running times. Our RAM sticks got a score of 167%, gaining an Outstanding verdict.
Benchmark results in UserBenchmark
Last but not least, we also ran PCMark 10, a more complex suite of benchmarks designed to evaluate the performance of the computer as a whole. Using the XPG Lancer DDR5-5200 RAM, our PC achieved a score of 7072 points. In PCMark 10's ranking ladder, that puts our computer in the top 9%, meaning that it's faster than 91% of all PCs and laptops tested with this benchmark.
Benchmark results in PCMark 10
In conclusion, the XPG Lancer DDR5-5200 memory modules prove to be some of the best on the market right now. They're fast and reliable in all situations, regardless of whether we're talking about common daily activities or more demanding tasks such as gaming.
What's your opinion about the XPG Lancer DDR5-5200 RAM?
Now you know more about what the XPG Lancer DDR5-5200 RAM is capable of. You have a clearer idea of how fast it is, both in real life and in benchmarks. Will you buy some for your PC, or do you already own a kit? Let us know what you think about it in the comments section below.