The camera experience on the OnePlus X
The rear camera on the OnePlus X uses a 13 megapixels image sensor that can take photos at maximum resolution of 4160 x 3120 pixels with a standard 4:3 aspect ratio. If you want to take pictures in the wide standard of 16:9, you need to reduce the resolution to 7.9 megapixels. You can also take square photos in format 1:1 using a 9.3 megapixels resolution. It benefits from technologies such as au tofocus and phase detection autofocus, LED flash, HDR, Panorama, Time-lapse and Slow motion.
The front 8 megapixels camera of this smartphone was designed for people who love to take selfies. It also has a Beauty mode. Below, you'll find a photo gallery that contains several pictures made with both the front and rear cameras, so that you better understand what you'll get from this smartphone in terms of photo quality.
When it comes to video recordings, both front and rear camera are capable to capture 1080p videos at 30fps or 720p videos at 120fps. Below, you can watch a video sample in which the target is moving.
Next, we recorded a demo in which we captured more static surroundings.
OnePlus X has two very good cameras. The rear camera is capable of shooting great photos and videos in both natural light and in low light environments. The 8 megapixels front camera captures very good selfies and it works best in video conferences.
Android 5.1.1 Lollipop, OxygenOS 2.2.0 & Bundled apps
OnePlus X comes with OxygenOS, a fork based on Android 5.1.1 Lollipop. In fact you will get the same experience like an Android 5.1.1 smartphone, but with some improvements. The user interface is almost the same as the one you find on a stock Android Lollipop device. Here are the most important improvements that you will get:
Shelf - One of the most important features that comes with OxygenOS is Shelf. With a quick swipe from left to right in the home screen you will get an overview of your frequent apps and contacts. This panel can also be customized by adding your favorite widgets.
Gestures - This feature allows you to open and control some apps and features without the need to open up and unlock the smartphone. For example: draw an "O" to open the Camera app and a "V" to open the flashlight or tap the screen twice to wake up the device.
App permissions - Like Android Marshmallow, OxygenOS has an option that allows you to refine the personal information that your apps have access to.
Customization - We all know that the Android operating system can be customized, and OxygenOS is no exception. In the Customization window you can switch the themes (from black to white and vice versa), you can select the accent color and the colors for the notification LED. In the Buttons windows, you can enable the On-screen navigation bar or you can swap the Recents and Back buttons according to your needs. In the same window, you can set an operation for the double tap and long press actions for each navigation button.
In terms of bundled apps, besides the applications that we use every day (like Phone, Messenger or Contacts) and the Google apps, that you are likely to find on any other Android device you will find only a three other apps :
SwiftKey Keyboard - a good alternative to the default Android keyboard

Files - allows you to manage the files that are found on your device and on your cloud storage services

OnePlus Radio - lets you listen to the FM radio stations from your area, as long as you have connected the headphones
The OxygenOS provides a clean Android Lollipop experience with some improvements. The operating system works fast and smooth, and the fact that it has just a few bundled apps makes us to love it, because all the applications we might ever use are in the Play Store.
Performance in benchmarks
The OnePlus X has almost the same hardware configuration as most high-end smartphones in 2014. The Qualcomm Snapdragon 801 processor clocked at 2.3 GHz, the Adreno 330 graphics chipset and the 3GB of RAM are more than enough to run almost everything from Play Store.
Like all the other Android devices we review here at Digital Citizen, we started our testing session for the OnePlus X with Vellamo benchmark app from Qualcomm. First, we ran a test that measures the processor performance when running multiple tasks at the same time called Vellamo Multicore. In this test, we got a good score of 1807 points. As you can see, in the score rank board OnePlus X is above many highly rated smartphones like Motorola Nexus 6, LG Nexus 5, or its own "brother", OnePlus One.
Next, we used the Vellamo Metal benchmark to test how well the device will handle apps that don't know how to use more than one CPU core, because many applications from Play Store are in this situation. OnePlus X got 1479 points. This test shows that OnePlus X offers a better performance than HTC One (M8) and ASUS ZenFone 2.
Then we put the gaming capabilities of the smartphone to the test. In order to measure the performance offered by the OnePlus X in games, we used the Manhattan and T-rex tests provided by GFXBench GL Benchmark app. As always, we will take into consideration only the 1080p Offscreen versions.
In the Manhattan test, the OnePlus X managed to render 617 frames. Compared to other Android devices reviewed here at Digital Citizen, OnePlus X obtained lower score than Motorola Nexus 6, Samsung Galaxy S6 egde or ASUS ZenFone 2.
The final gaming benchmark was the 1080p T-Rex Offscreen test. The OnePlus X managed to render 1241 frames, which is similar to that we obtained on ASUS ZenFone 2.
Then, we used again the Vellamo app in order to evaluate the web browsing experience on OnePlus X. This benchmark measures how well the device fares when rendering websites coded with HTML5, CSS3 and all kinds of scripts. For the Google Chrome browser OnePlus X got 2707 points, which is a good score, but below the ones registered by LG Nexus 5, OnePlus One or Lenovo A7000.
In the end, we ran a test that measures the battery life offered by the OnePlus X. The device has a lithium-polymer 2525 mAh battery, and due to the fact that the OnePlus X has a unibody design, it is also non-removable. For this benchmark, we used the Work battery life test from PCMark app. After a long testing session, the OnePlus X registered 6 hours and 10 minutes of battery life. It's not the greatest result ever, but considering our experience with this smartphone, the OnePlus X should stay alive more than 12 hours in conditions of normal use.
In terms of performance, the OnePlus X is not the best smartphone on the market, but you should keep in mind that for its affordable price, you will get a device with a slightly better hardware configuration than HTC One M8 or Samsung Galaxy S5.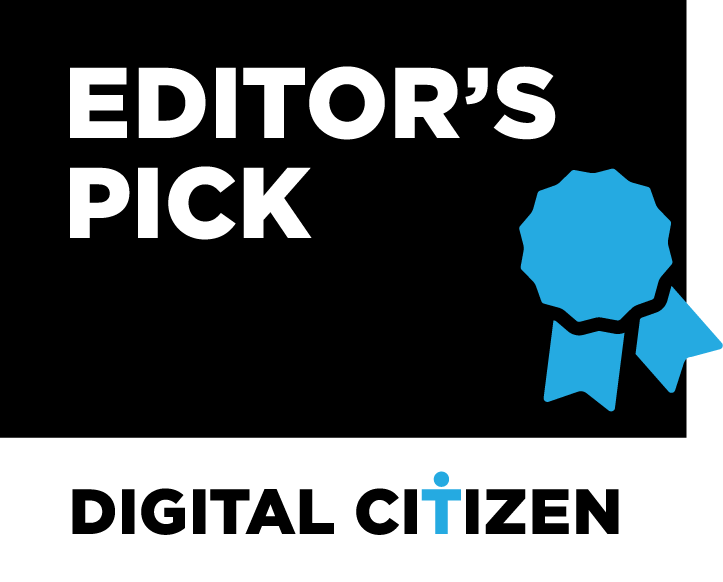 Verdict
All in all, we think that OnePlus X is a great deal when you consider its price. With a 5 inch Full HD AMOLED display protected by Gorilla Glass 3, a quad-core Snapdragon 801 processor, an Adreno 330 graphics chipset and 3GB of RAM, the smartphone won't have any problem running most apps that are found in the Play Store. In addition, you will get a beautiful device built from the highest quality materials. OnePlus X is a great buy for anyone that wants a premium smartphone experience without spending a lot of money.