The camera experience on the Motorola Nexus 6
The rear camera on the Motorola Nexus 6 uses a 13 megapixels image sensor from Sony that can take pictures at a maximum resolution of 4128 x 3096 pixels. However, if you'll want to take pictures using the maximum available resolution, you'll have to cope with a standard 4:3 aspect ratio. If you prefer taking pictures in the more modern wide standard of 16:9, your pictures will be cropped and they will have a resolution of 9.7 megapixels, at 4160 x 2340 pixels.
The rear camera on the Nexus 6 has autofocus and a dual-LED flash that encircles the lenses. As for the default options and features, we must note that the Nexus 6 can shoot photos using HDR and it also has a few special modes for Photo Sphere (similar to a panorama but lets you capture a wider image, both horizontally and vertically), Panorama and Lens Blur (useful especially for close-ups - it blurs the surroundings of your subject).
The rear camera can also record videos in UHD 4K, HD 1080p and HD 720p resolutions. The videos recorded in UHD 4K are captured at 30fps, a resolution of 3840 x 2160 pixels and a data rate of 41Mbps, and with mono sound at a bitrate of 96kbps.
If you're also curious about the selfie powers of the Nexus 6, you should know that the 2 megapixels front camera is not extraordinary and you will probably use it only for video chat apps like Skype.
Overall, we found the main camera from the Motorola Nexus 6 to be quite good. It manages to capture good-looking photos, it does it very fast and delivers good results even in low light environments. The HDR option also works pretty well and manages to capture way more natural images when you're shooting landscapes with great luminosity differences.
In the gallery below you can see a couple of pictures we've taken with the Motorola Nexus 6. We included photos we shot outdoors as well as indoors, photos taken in natural light and photos taken in the dark (with and without flash) and also a few close-ups.
If you'd like to see how good the Motorola Nexus 6 is at recording dynamic videos when movement is involved, here's a sample:
We also used the Nexus 6 to record a panorama in order to show you a sample of how good is this smartphone at recording static videos, with little or no movement involved.
Even if we used the highest video resolution possible - the UHD 4K - the Nexus 6 was very fast at starting and saving videos. We've seen other smartphones that, when recording videos at their maximum resolution, struggled to save them when we were pressing the stop button. This is not the case for the Nexus 6.
We like the rear camera offered by the Motorola Nexus 6. It takes great pictures, both outdoors and indoors, both in natural light and in low light environments. Another reason for us to be happy about it is how fast the Nexus 6 captures panoramas and special pictures you can shoot with the Photo Sphere mode. Finally, we are also very happy with the UHD 4K videos it can record. The camera is fast and does a good job at stabilizing images and videos.
Android 6 Marshmallow & Default apps
The Motorola Nexus 6 is sold with Google's Android 5.0 Lollipop pre-installed. However, at the time of our review, Android 6.0 Marshmallow has been launched and is available for you to download and install on the Nexus 6. This is exactly what we did and we are now enjoying the latest operating system from Google. 🙂
If you just bought a Motorola Nexus 6 and it came with Android 5.0 Lollipop, be prepared to spend some time to make all the updates necessary until you get the final Android 6.0 Marshmallow on your device. For us, this meant we had to upgrade our Nexus 6 to Android 5.1, then update to Android 5.1.1, then we made two additional Android system updates and finally, we were able to upgrade to Android 6.0 Marshmallow.
The Android 6.0 Marshmallow running on our Nexus 6 proved to be as solid as the Android 5.0 Lollipop was. It looks great and it works great. We had no performance issues, we saw no bugs and no glitches and we found all the features we needed.
One of the main reasons someone would buy a Nexus device is the fact that these devices are built exactly as Google intended its Android operating system to be. There are no additional "features", there are no "improved user interfaces" and there are no manufacturer "bundled apps". You get the clean Android experience. That is also true about Motorola's Nexus 6. You get the clean Android 6.0 Marshmallow and with Google's apps only.
There are 30 apps pre-installed: Calculator, Calendar, Camera, Chrome, Clock, Contacts, Docs, Downloads, Drive, Fit, Gmail, Google, Google+, Hangouts, Keep, Maps, Messenger, News & Weather, Phone, Photos, Play Books, Play Games, Play Music, Play Newsstand, Play Store, Settings, Sheets, SIM Toolkit, Slides and YouTube.
If you'd like to know more about the features found in Google's latest mobile operating system, check their official webpage: Android 6.0 Marshmallow.
When buying the Motorola Nexus 6 you get the official, unaltered version of Android which comes pre-installed only with the standard Google apps. If you want a clean Android device, this is one of the best you can get. We like the clean Android operating system and we honestly wouldn't trade it for any other "improved" flavor, made by another manufacturer.
Performance in benchmarks
What's the point of knowing the hardware specs or how good a device looks if you don't also know how it will fare in actual use? To find out, you'd have to run some benchmarks and test how fast a device is. That's why we ran more than a few tests on our Motorola Nexus 6.
We started by testing the processing performance offered by the quad-core 2.7GHz Krait 450 processor found inside the Motorola Nexus 6. To perform these measurements, we used the popular Android benchmarking app Vellamo.
The first test is Vellamo Multicore, a benchmark that measures how fast a CPU is when you run multiple tasks simultaneously. The Motorola Nexus 6 got 1818 points, ranking it the same as HTC One M8, but lower than LG G4 and higher than the ASUS ZenFone 2.
Next, we ran the Vellamo Metal tests, which aim to measure the performance of the processor when running only one task, on a single CPU core. This is a very important test, as there are many apps in the Play Store that don't know how to use more than one CPU core. The Nexus 6 managed to obtain 1617 points. This score places it close to Samsung's Galaxy Note 4, but a lot lower than the LG G4 or the Samsung Galaxy S6. On the other hand, the Nexus 6 fares much better than the HTC One M8 or the ASUS ZenFone 2.
Another very important aspect in terms of performance is how good a smartphone is at gaming. To assess our Motorola Nexus 6 in this regard, we went to GFXBench GL Benchmark. The tests we consider relevant for "real world" gaming are the 1080p Car Chase Offscreen, the 1080p Manhattan Offscreen, and the 1080p T-Rex Offscreen benchmarks. You might have noticed that we only choose the standardized 1080p Full HD tests. We do that because we consider the results more relevant if all the devices tested are running the benchmarks using the same resolution. If we were to use the native resolution of our Motorola Nexus 6, which is a QHD 1440 x 2560 pixels, it wouldn't be fair to compare our results with those from other smartphones that have lower resolutions.
The Nexus 6 managed to render 495.6 frames in the 1080p Car Chase Offscreen test, which is a great result, but it still lower than that achieved by Samsung Galaxy S6.
In the 1080p Manhattan Offscreen test, the Nexus 6 rendered 836.3 frames, which is again a great result. It's better than an ASUS ZenFone 2 but still under the Samsung Galaxy S6, which rendered 61 frames more.
In our final gaming benchmark, we ran the 1080p T-Rex Offscreen test. The Nexus 6 rendered 2367 frames, which is very close to what an iPhone 6 is capable of. It's also a lot better than what an ASUS ZenFone 2 would give you. For instance, ASUS ZenFone 2 renders 1691 frames in this test.
Now that we know how the Motorola Nexus 6 does in terms of raw processing power and gaming possibilities, let's see how it does in more mundane activities, like browsing the Web. To measure its performance in this area, we returned to Vellamo and ran its Browser tests. The Nexus 6 comes with the default web browser from Google: Chrome. Vellamo measured a score of 3034 points on our smartphone, which is once again a great result. It's better than what you'd get from an OnePlus One or an LG Nexus 5, but it's still lower than what you'll get from an HTC One M8, a Samsung Galaxy S6 or an LG G4. It's even a lower result than that of ASUS ZenFone 2. Don't worry though, the Nexus 6 still had a great result considering that it displays websites on a huge QHD display.
The final benchmark we ran on the Motorola Nexus 6 is intended to measure the battery life it offers. We previously mentioned that the Nexus 6 has a non-removable lithium-polymer 3220mAh battery. In our personal experience, the battery offers the autonomy marketed by Motorola in the smartphone's technical specs: up to a day. If you often run power-hungry apps like games or browse the Web nonstop for half a day, the battery will go empty in no time. However, to give you more accurate results, we also ran the Work battery life tests from PCMark. The Motorola Nexus 6 managed to stay On for 7 hours and 15 minutes. It's not the greatest result ever, but considering its 6-inch display and all the power-hungry, high-end hardware components, this is a good result.
All the benchmarks we ran prove that Motorola Nexus 6 is a high-end device that can compete with any other top-tier smartphones.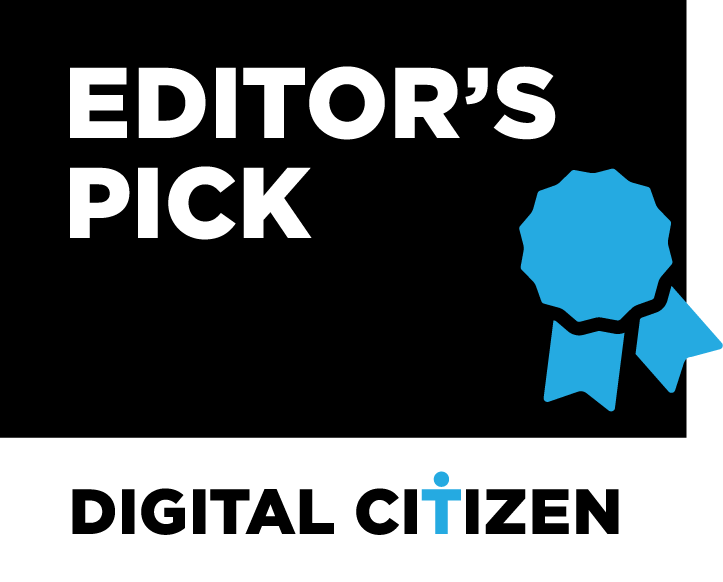 Verdict
Motorola Nexus 6 is one of the best Android smartphones on the market. Its QHD 6-inch screen is big, but for a reason: everything looks beautiful on it, from web pages to pictures, to movies, to games. It's stunning!
When Google associates with hardware manufacturers in order to produce a Nexus device, you'll get a clean Android operating system without additional "bundled features or apps". You can't but love the official, unaltered Android experience. Another big positive is the fact that you'll always have one of the first devices to receive the latest Android update. At the time of this review, our Nexus 6 is running the latest Android flavor: version 6.0 Marshmallow. And boy, it's nice! It's beautiful, it's stylish and it's fast. To make sure it's fast, Motorola packed powerful hardware inside the Nexus 6. The quad-core 2.7GHz processor and the 3GB of RAM memory are more than enough to handle any kind of activity: browsing the web, gaming, media playing and so on. A whole year after it was first released, the Motorola Nexus 6 is still one of the most powerful smartphones on the market. The only reason why some people might avoid the Motorola Nexus 6 is its size. This smartphone is big and bulky. But it's also well designed and the materials used for manufacturing it fall into the premium category.
All in all, the Motorola Nexus 6 is a great smartphone but we can't recommend it to all our readers because of its large screen. If you have moderately large hands and you're prepared to use them both, then buy the Nexus 6 and you won't regret it. If you have small hands, you should probably go out and test the Motorola Nexus 6 in a shop, before considering a purchase.