TP-LINK makes plenty of smart home devices, not only wireless routers. We recently received for testing their most expensive and attractive smart bulbs: TP-LINK LB130. It features full RGB lighting, integration with Amazon Alexa and Google Assistant, a mobile app that is easy to use for configuring the light bulb, and valuable energy savings. Read this review to see our opinion about this smart home device, based on two weeks of daily use:
What is the TP-LINK Smart Wi-Fi LED Bulb good at?
The TP-LINK Smart Wi-Fi LED Bulb with Color Changing Hue (LB130) is good at the following:
Creating visual scenes for different events: a romantic dinner, a children's party, a theme party, night-reading, etc.
It is perfect for your child's room. Kids love this smart bulb, and they will personalize it quite often
Energy saving: the Kasa mobile app offers plenty of statistics about your energy use and can help you customize the light bulb for the best balance between its brightness and energy use
Pros and cons
TP-LINK LB130 has many strengths:
It is easy to setup and configure with the Kasa mobile app
It can light a room using any color in the RGB spectrum
You can set up lighting scenes for all kinds of events
It is great fun for children
It offers plenty of data and reports about your energy use
Firmware updates are easy to install through the Kasa mobile app
Integration with Amazon Alexa and Google Assistant
There are a few weaknesses too:
This smart bulb doesn't work with 5GHz wireless networks using the 802.11ac standard
You cannot remote control the smart bulb from outside your home. You must connect your smartphone to your home network
You cannot manage it from a PC or a web browser, only from a smartphone with Android or iOS
The price is not for everyone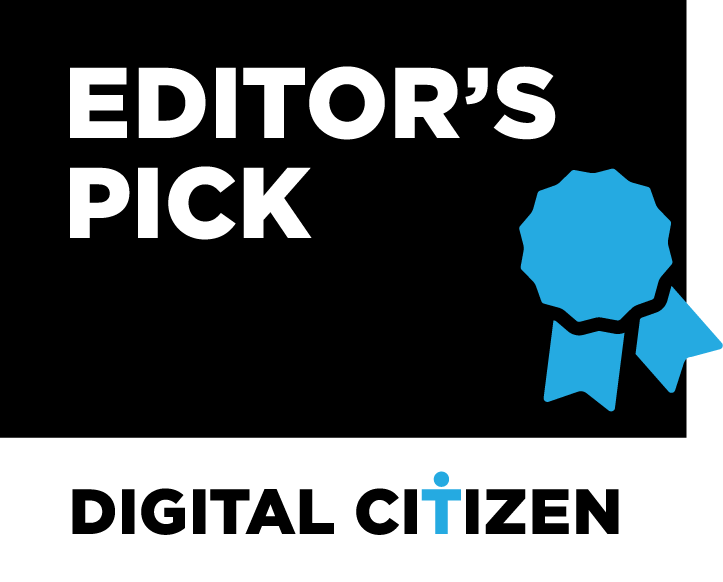 Verdict
TP-LINK LB130 is one of the most expensive smart bulbs that money can buy. It's pricey because it offers full RGB lighting and integration with Amazon Alexa and Google Assistant. It is easy to setup, and it offers plenty of customization. Also, you get real power savings and plenty of reports about its energy use. Couple this with the fact that you don't need a smart home hub, only a smartphone app, and you will agree with us that TP-LINK LB130 is an excellent choice. If you want a smart bulb, with full RGB colors, buying a TP-LINK LB130 is one of the best decisions you can make.
Unboxing the TP-LINK Smart Wi-Fi LED Bulb (LB130)
The TP-LINK LB130 smart bulb comes in a surprisingly large box that has 6.7 x 4.1x 3.1 inches or 171x104x79 mm in size (width x depth x height). The box is made of white cardboard, and it displays a picture with the light bulb and some of its features.
The unboxing experience is quite nice, and you immediately get to see the smart bulb that you have purchased.
There are many leaflets inside: the quick start guide, technical support information, a brochure describing the mobile app that you use with TP-LINK LB130, and the warranty information.
TP-LINK LB130 offers a pleasant unboxing experience that's worthy of a premium smart home device.
Hardware specifications and design
The TP-LINK LB130 smart bulb is larger than other LED bulbs because it has to include a lot more hardware that allows it to be "smart." It is also heavy, weighing 6.17 ounces or 175 grams
You can see how it looks in the picture below.
Its brightness is 800 lumens, and it uses 11 Watts of energy. The color temperature can vary between 2500K to 9000K, depending on how bright you want it to be. You can also make its light colored, using any color in the RGB spectrum.
TP-LINK LB130 can connect only to wireless networks on the 2.4 GHz frequency, using the 802.11b/g/n standards. The "smart" part is offered through the Kasa smartphone app that works on any smartphone with Android 4.1 or higher, and iOS 8 or greater. You can also use Kasa to pair TP-LINK LB130 with any Amazon Echo, Dot, Tap, and the Google Assistant, for voice control, giving you the ability to control the smart bulb with voice commands.
If you would like to view the official specs of this smart bulb, go to this page: TP-LINK LB130 specifications.
Setting up and using the TP-LINK Smart Wi-Fi LED Bulb (LB130)
Setting up the TP-LINK Smart Wi-Fi LED Bulb is done using only the Kasa mobile app for Android and iOS. You unbox the smart bulb, and place it where you want to use it. Then, you take your smartphone, download, install, and setup the Kasa mobile app for iOS or Android. Turn on the smart bulb and start the installation wizard in the mobile app. Kasa then advises you every step of the way.
You have to give a descriptive name to your smart light bulb (unless you really want a suggestive name like Love Light and Hot Stuff) and customize its icon. These two elements help you figure out which smart bulb you are configuring, in case you have more than one in your home.
Next, you choose the wireless network that the smart bulb should connect to. Unfortunately, TP-LINK LB130 only supports 2.4 GHz wireless networks.
After the smart bulb connects to your home network, its initial configuration is done and you can start configuring its operation in more detail. We like the fact that TP-LINK's Kasa app acts as a smartphone hub for all of TP-LINK's smart devices, including smart plugs, surveillance cameras, smart bulbs and more.
In the Kasa app, tap on the name of the smart bulb.
You can configure the smart bulb only if it is turned on and connected to your wireless network. Also, your smartphone should be connected to the same network. Otherwise, each time you want to configure the smart bulb, you get an error message like the one below.
The best thing about the TP-LINK LB130 is the fact that it offers access to the full RGB color spectrum. Therefore, you can pick colors for every occasion and adjust the brightness as well as a light appearance from soft white (2500k) to daylight (9000k). You can render some exciting colors for all kinds of contexts. You can set different scenes for activities like reading, a romantic dinner, a home party, a child's birthday or a good night scene.
Another useful feature is the Circadian mode, which automatically matches the light appearance to the time of day by adjusting brightness and warmth of the smart bulb, as the sun rises and sets.
You can also set different working schedules so that you have different lighting in your home based on the day of the week and the time.
Since this is a smart bulb, you also get reports regarding its energy use. You have daily data, weekly data, and monthly data, which is very useful.
You can also set default states for the light bulb, see hardware and firmware information.
We also used the app also for firmware updates, and the process went smoothly and without errors.
There are two notable downsides to the Kasa mobile app: it is available only in English, and it doesn't offer the option to password protect the access to it. Considering that this app is a portal to all your TP-LINK smart home devices, it should have had a separate PIN or fingerprint authentication.
The TP-LINK LB130 smart bulb is very easy to use and configure using the Kasa smartphone app. Overall, we are very pleased with its operation.
What is your opinion about the TP-LINK LB130 smart bulb?
Now you know how this smart bulb has fared in our testing. Share with us your opinion about TP-LINK LB130. Is it too expensive for you to consider? Do you like its features? Are you interested in buying it? Share with us your views, in the comments below.