HyperX has managed to become one of the most prominent names on the market for gaming peripherals. One of the main reasons they've achieved that is the fact that they offer many high-quality accessories at a reasonable price. However, this doesn't mean that they don't also offer premium devices. For example, the most expensive gaming headset that they manufacture is called HyperX Cloud Revolver S, a powerful headset that promises to deliver high-quality sound in games and other multimedia experiences, using the Dolby technology. We tested this headset for the last couple of days, and after using it for playing games, watching movies and listening to music, we are now ready to share our opinions with you. Read this review to see if the HyperX Cloud Revolver S is the headset you are looking for:
Unboxing the HyperX Cloud Revolver S
The HyperX Cloud Revolver S gaming headset arrives in an elegant box made from cardboard. The front side is dominated by a large picture of the gaming headset, but you'll also see some of its main features showcased near it.
On the back of the package, HyperX printed other images with details of the HyperX Cloud Revolver S gaming headset, as well as some of its essential specifications.
Slide the inner box, then open its lid, and you'll find the gaming headset, its USB audio control box, a detachable microphone, an audio connection cable with two 3.5mm stereo and microphone plugs, and the printed quick start guide.
The unboxing experience offered by HyperX Cloud Revolver S is worth of a premium device.
Hardware specifications
The HyperX Cloud Revolver S gaming headset uses 50mm neodymium drivers and plug and play Dolby Surround 7.1 audio technology to deliver the best in-game sound, with cinematic clarity. The headset rests on your head and ears using a steel frame and high density "signature HyperX" memory foam for comfort and cushioning.
The headset includes a USB audio control box with DSP (Digital Signal Processing) sound card, which means that you get the same audio quality regardless of the computer you play on. The USB control box also lets you enable Dolby audio or switch between the three different equalizer presets.
The HyperX Cloud Revolver S has a 40 inch (1 meter) length cable between the headset and the USB control box. The cable between USB audio control box and the USB plug is another 80 inches (2 meters) in length. If you prefer using the classic 3.5mm jacks, the corresponding cable is also 80 inches (2 meters) in length. All connection cables are braided.
The drivers have an impedance of 30 Ohms and a frequency response range between 12Hz and 28KHz. The HyperX Cloud Revolver S gaming headset weighs 12.7 ounces (360 grams) without the microphone. If you also attach the microphone, the headset weighs ounces 13.3 ounces (376 grams). The microphone is unidirectional and has noise-cancelling features.
If you'd like to check all the specifications and features of this gaming headset, visit its official web page: HyperX Cloud Revolver S.
Using the HyperX Cloud Revolver S gaming headset
Before you even put these headphones on, the first thing that you'll notice is how good they look. eThe large earcups, the solid steel headband, and the braided cable make for an excellent first impression. The headset feels simple yet sophisticated, in a good way. The elegant design lines, the high quality and the visual elements placement, are things that lead to this feeling.
The HyperX Cloud Revolver S gaming headset is probably the most comfortable device of its kind that I have personally tested. I was impressed by the size of its ear cups, which are huge. That, plus the high-density memory foam on the ear cups, efficiently isolates you from any surrounding noises. Although you're able to hear footsteps and even wind blowing through leafy trees when you're in-game, you'll probably have trouble hearing your wife sneaking up on you while playing Resident Evil 7. 🙂
The headphones are built on a solid steel frame and feature a suspension band that automatically adjusts to your head. You cannot, and you don't have to, fit it manually, and that means that using the HyperX Cloud Revolver S gaming headset is both fast, efficient and extremely comfortable. Even if you play or work for an entire day or night with these headphones on, you won't feel tired or get any headaches from them, as they are resting lightly on your head and ears, unlike others which feel like they're holding your head tight.
As for the sound quality, the experience you get from these headphones is exquisite. The HyperX Cloud Revolver S offers solid, powerful bass as well as voice clarity: both low frequencies and high frequencies are very well represented.
In games, the 7.1 Dolby Surround Sound technology means that you can easily identify the direction from which footsteps and gunshots are coming from so you can make tactical decisions faster and better because of that.
In movies, the 7.1 Dolby Surround Sound technology means that you can enjoy almost the same quality and immersive experience as when you are actually in a movie theater.
And when listening to music, the Dolby tech means that you can sit back and relax and think about all those sounds that you never heard before, although you know the songs by heart. Yes, although the HyperX Cloud Revolver S is a headset designed for gamers, the high quality of the sound makes it ideal for audiophiles too.
The USB control box has two large round buttons for enabling or disabling the 7.1 Dolby Surround Sound and the microphone. When they're enabled, their buttons are lit by red LED lights. When they're off, the LED lights are also off.
On one side of the USB control dongle, you'll find two volume control knobs for turning the headphones and microphone volume higher or lower.
On the other hand, there's only one rectangular button that's used for switching between the default equalizer presets available. Each equalizer preset has its own distinctive white LED light that turns on when enabled, but there's no indication of what sound preset mode is actually used. Although you can say just by hearing the sounds that one preset is for lows, one for mids and one for highs, if you want to actually know what HyperX intended, you must read the user manual: the equalizer presets are Vocals, Flat and Bass Boost.
For a gamer, especially for one who likes multiplayer games like League of Legends or Overwatch, having a good microphone is also important. The HyperX Cloud Revolver S comes with a detachable microphone that you can use only when you need it. We tested it in Skype, and we found it to be of excellent quality also: it's unidirectional and can cancel surrounding noise pretty well. Your teammates will surely appreciate your voice clarity.
The HyperX Cloud Revolver S gaming headset is one of the best we've tested. We loved the sound quality and the cinematic experience offered by the 7.1 Dolby Surround Sounds technology, and we appreciated their overall quality and good design.
Pros and cons
We have many good things to say about the HyperX Cloud Revolver S:
Excellent sound quality in games as well as in movies and when listening to music
Very good overall build quality (steel frame and headband, high-density foam, braided cable, and so on)
Designed to be very comfortable, even after a whole day's use
The microphone is detachable and can be mounted only when needed
The quality of your voice conversations and recordings is top-notch
Plug and play - all you need is a free USB port, no software required
The only downside is that the HyperX Cloud Revolver S is on the pricey side of things.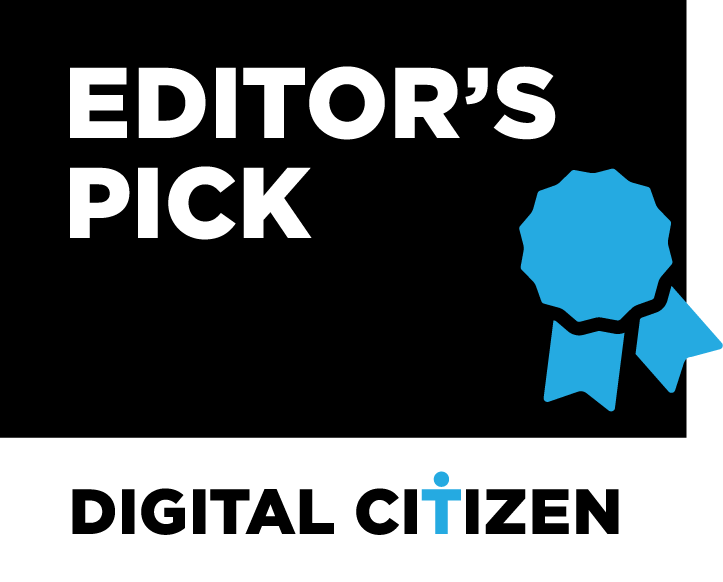 Verdict
The HyperX Cloud Revolver S is probably the best gaming headset we have ever tested. First of all, they're great when it comes to sound quality, both in games as well as when watching movies or listening to music. Secondly, they are very well built, with high quality materials. As any gaming device should be, this headset is built to last. Thirdly, the huge foam earcups plus the automatically adjusting headband make these headphones incredibly comfortable to use. In the end, you're looking at a headset with 7.1 Dolby Surround Sound, one that hears and feels great. If you can afford its price, go ahead and buy it. You won't regret the purchase!