In recent years, HUAWEI has become a name to reckon with when it comes to things like laptops or fitness and mobile accessories. One of the areas where they're really stepping up is the earphones niche. Their latest proposition for this market is the HUAWEI FreeBuds Pro 2: a high-end pair of earphones that promises to deliver top-notch audio quality and a sleek design. Co-engineered with Devialet, a French acoustical engineering company, the FreeBuds 2 Pro seem like a compelling option for audiophiles. Read this review to learn more:
HUAWEI FreeBuds Pro 2: Who are they good for?
The HUAWEI FreeBuds Pro 2 are an excellent choice if you:
Appreciate audio quality above anything else
Are looking for a pair of earphones with excellent active noise cancellation
Want high-end earphones for a reasonable price
Pros and cons
These are the things I like about the HUAWEI FreeBuds Pro 2:
The audio quality is amazing, with powerful bass, warm mids, and crystal-clear high frequencies
Their design is beautiful and very well-thought-out
The earphones are dust and water-resistant
Small and lightweight, comfortable to use for long periods of time
Excellent active noise cancellation
Touch and pressure controls work great and are customizable
Support for Bluetooth 5.2 and Qi wireless charging
Competitive price for the high-end market
The only thing that's not that great about the HUAWEI FreeBuds Pro 2 is their battery life. It's rather short, especially if you enable ANC and the highest audio quality available. However, the deal is sweetened a bit by the charging case, which does its job pretty quickly.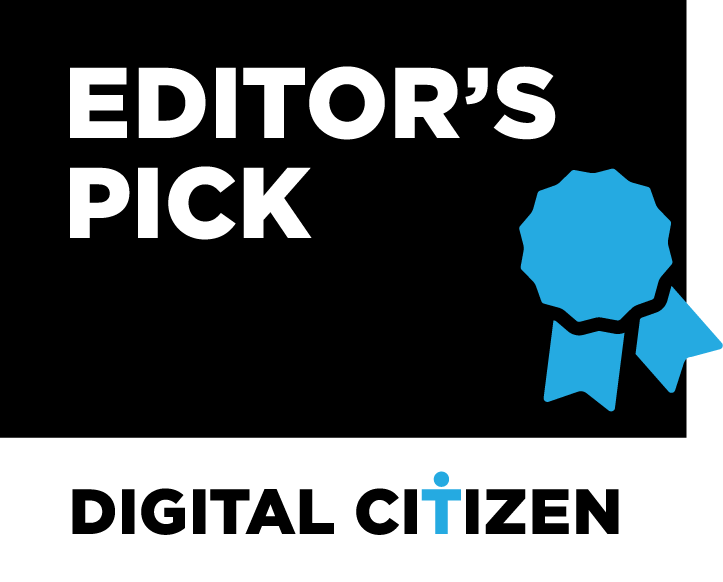 Verdict
The HUAWEI FreeBuds 2 Pro are some of the most impressive earphones I've ever tested. With an elegant design and ergonomic shape, they amazed me with their audio quality. The drivers used by HUAWEI, paired with the professional tuning from Devialet, led to an extraordinary listening experience. Pair that with top-notch active noise canceling, and you get a proposition you can't ignore if you're looking for audiophile-grade earphones. The only disadvantage is that the battery life could've been better. Still, that's not enough to make me "unlike" them. Therefore, I highly recommend the HUAWEI FreeBuds Pro 2 to anyone looking for excellent high-end TWS (true wireless stereo) earphones.
Unboxing the HUAWEI FreeBuds Pro 2
HUAWEI's FreeBuds Pro 2 are packaged in a small matte white box made of premium cardboard. On the cover, you can see an image of the earbuds, their name, the HUAWEI logo, and the two key features that make them stand out: they've been Co-Engineered with Devialet, and they offer Hi-Res Wireless Audio quality.
The packaging used for Huawei FreeBuds Pro 2
On the bottom of the box, there's quite a lot of information printed. For instance, you find out that the buds offer dual-speaker premium sound, active noise cancellation, HD voice calls, and that they're dust and water-resistant.
The back of the box
Inside the box, you get the earbuds tucked inside their charging case, two additional bud tips (L and S sizes - the standard M-sized ones are already mounted), a short (25 cm/9.84 inches) USB-A to USB-C cable, the user manual, and the warranty card.
What's inside the box
Unboxing the HUAWEI FreeBuds Pro 2 is a gratifying experience. The box looks good, and the contents are generous. Everything looks premium.
Design and hardware specifications
The HUAWEI FreeBuds Pro 2 follow in the footsteps of the first FreeBuds Pro, using a similar rectangular design. The parts that go into the ear have a round ergonomic shape, while the stems that "hang" from the buds are cubic and unexpectedly short. Available in the Silver Blue, Silver Frost, and Ceramic White color versions, the earbuds look stylish and elegant.
The colors in which Huawei FreeBuds Pro 2 are available
On top of the buds, there are silicone pads that insulate noise and make them feel comfortable to wear. Regular M-size tips are already fitted on the buds, but the package also includes S and L pads for those with smaller or larger ear canals.
Regular M-size tips are already fitted on the buds
Both earbuds have built-in sensors inside the stems, allowing you to easily control music play, volume, and noise canceling. Pausing and skipping through your playlist, as well as toggling ANC, is done by pinching either stem. Volume adjustment happens when you slide your finger up or down on the stems. I found these controls natural and easy to learn.
Huawei FreeBuds Pro 2 and their charging case
The electrical contacts needed for charging are positioned at the end of the stems, next to the microphone pinholes. They look nice and unassuming, perfectly matching the overall design of the earbuds.
The charging case is another beautiful piece of tech. Matching the color of the earbuds, it has an elliptical, pebble-like shape, and it's also quite small to easily fit in any pocket. Opening it is simple: you instantly identify which side is the front one as the back of the case has a HUAWEI/Devialet logo on it, inside a glass rectangle.
Huawei FreeBuds Pro 2: Co-engineered with Devialet
The buds' locations inside the charging case are precisely cut, so inserting each earbud in its right location is straightforward.
Huawei FreeBuds Pro 2 inside the charging case
Moving on to the more technical details, there are a couple of things that make the HUAWEI FreeBuds Pro 2 stand out. First, their price is somewhere around 200 Euro or 205 USD, depending on your region. So, they're definitely not an entry-level or even mid-range device. No, the FreeBuds Pro 2 are a high-end product, with specs to match this claim: dual-speakers and superior Hi-Res audio quality, excellent active noise cancellation capable of removing up to 47 dB of noise, and IP54 dust plus water resistance.
To be able to deliver audiophile-level sound quality, each bud uses an 11 mm dynamic driver and a planar diaphragm driver, able to reproduce sound outside our normal hearing range: from 14 Hz to 48 kHz. Co-engineered with Devialet, HUAWEI promises that the FreeBuds Pro 2 deliver audiophile-grade sound, from powerful bass to clear mids and highs. The FreeBuds Pro 2 use Bluetooth 5.2 wireless connections and support the LDAC high-resolution audio codec. Unfortunately, there's no support for AptX.
Taking the Huawei FreeBuds Pro 2 out of their case
Each bud has a 55 mAh battery, and the charging case has a 580 mAh one. Autonomy is, unfortunately, not a strong point of the HUAWEI FreeBuds Pro 2: only 4 hours of playtime with active noise canceling or 6.5 hours without ANC. However, considering the high-grade audio quality of these earphones, I expected a rather underwhelming battery life. There's some relief, though: the charging case can sustain the buds for 18 hours of playback time with ANC or up to 30 hours without ANC. As for the charging part, the case uses a USB Type-C connection and also supports the Qi wireless standard (at 2 Watts).
The Huawei FreeBuds Pro 2 next to their charging case
Last but not least, a word about weight. These earphones are small and very portable, weighing about 6.1 grams (~0.21 oz). The charging case adds approximately 52 grams (~1.83 oz) to the whole package.
For all the official specs and features, visit this webpage: HUAWEI FreeBuds Pro 2.
The HUAWEI FreeBuds Pro 2 have a beautiful design, they're small and very portable. To complete the picture, their technical specifications are definitely those of a high-end audio device.
Using the HUAWEI FreeBuds Pro 2
First things first: pairing the HUAWEI FreeBuds Pro 2 is easy. All you have to do is press the small button on the case for a couple of seconds, and the buds will enter pairing mode. Once paired, connecting them to your smartphone is instant and happens immediately after you take them out of the charging case.
Pairing the Huawei FreeBuds Pro 2 is easy
Given their light weight and small size, the HUAWEI FreeBuds Pro 2 are very comfortable to wear. They didn't bother me in any way even after hours of continuous use, which is great. And, although the small size might make you think that they can easily fall out of your ears, they won't. The ergonomic shape of the buds makes them fit perfectly in the ear, and, unless you use the wrong size silicone tips, they'll stay put. I can't say whether that's also true when more dynamic activities are involved, such as running or exercising at the gym. But, I didn't lose these earphones during long walks and hiking, things that I regularly do.
Huawei FreeBuds Pro 2 are very comfortable to use
During phone calls, the HUAWEI FreeBuds Pro 2 are impressive. I've enabled the HD voice feature they offer, even if it meant lower battery life. And the result was great: both me and all the people whom I've talked to over the phone said the audio quality was excellent.
Which brings me to the next thing on the list, and the most important one of all: audio quality when playing music. The drivers used by HUAWEI, as well as the professional tuning made by Devialet, make the FreeBuds 2 Pro outshine the competition in this price range. The audio quality is simply amazing: powerful bass, warm mids, and crystal-clear highs. Furthermore, if you install the HUAWEI AI Life app on your Android smartphone or iPhone, you also get access to a highly customizable equalizer that you can use to tune the sound exactly as you want it.
All the songs I've listened to, and there were many as I usually listen to music all day long :), sounded excellent and better than I imagined. I believe that the only real competition for them right now are the Sony WF-1000XM4S and the Apple AirPods Pro. And both have higher prices than the HUAWEI FreeBuds Pro 2.
Huawei FreeBuds Pro 2 offer excellent audio quality
The active noise canceling feature is amazing too. The FreeBuds Pro 2 support three listening modes: active noise canceling on, active noise canceling off, and "awareness." The latter emphasizes noise to help you be more aware of your surroundings, which can be quite helpful when walking down the street. On the other hand, active noise cancellation is a really nice feature to have when you don't want to hear anything other than the music you play, like when commuting via public transport or even when working in a crowded office with lots of people talking. And it really does the job, masking almost every unwanted noise.
Last but not least, the autonomy of the HUAWEI FreeBuds Pro 2 is the only thing that's not spectacular about them. Unfortunately, the high audio quality delivered by these earphones takes its energy toll. Using ANC, the FreeBuds Pro 2 managed to last for about four hours at half volume, just like the company promised. That's not impressive, but it's an aspect I can live with considering the listening experience they offer. And, if you don't need ANC, you will get more playback time. Plus, charging the buds in their case is quite fast: 40 minutes from 0 to 100%. So putting them in their case during your lunch break will keep them running your entire work day, which is not bad at all if you think about it.
The HUAWEI FreeBuds Pro 2 are some of the best TWS (true wireless stereo) earphones I've ever had the chance to test. The audio quality impressed me a lot, as did the active noise canceling and in-call sound quality. This is what high-end earbuds should be like in 2022. Excellent job, HUAWEI!
What's your opinion about the HUAWEI FreeBuds Pro 2?
Now you know more about what the HUAWEI FreeBuds Pro 2 can do and how good they are. I believe they're a very compelling choice for many people, especially for those who appreciate audio quality above anything else. Do you like them, and do you intend to get them? Let me know in the comments section below.