Recently I have found myself in need of an HD webcam. I did a bit of research, found a few models and ended up picking the Microsoft LifeCam Studio due to the unrivaled driver support offered by Microsoft for its devices. But was I wrong to choose this webcam? Does it really deliver HD quality? Does it work well? Let's find out from this review.
The Unboxing Experience
The packaging is what you are used to: the box is much bigger than the webcam and it allows you to view it without opening it.
Inside there is a CD with the appropriate software, the webcam itself, the USB cable, a small plastic cover for the lens and a brief manual.
If you are looking for a more detailed product guide, you should go online to find the latest documentation: Microsoft LifeCam Studio Support.
As you can see in the picture above, the camera is not very big, it looks good and it is easily attached to any monitor. It also can be mounted on a tripod, in case you need to do something more creative with it. 🙂
The Installation Process
Both in Windows 7 and Windows 8, the camera is detected as soon as you plug it in. Windows downloads and installs the appropriate drivers automatically and you are able to use it in no time.
I appreciated that Microsoft offered Windows 8 support as soon as the operating system was made available. Since it is made by Microsoft the Windows driver support is flawless. The Microsoft LifeCam Studio will work, plug and play, in all versions of Windows, including Windows XP. Also, firmware updates are available, which fix bugs and issues.
I went wild and plugged the webcam in a laptop with Ubuntu Linux installed. To my surprise, Ubuntu installed it correctly and I was able to use it in a couple of seconds. However, I am not sure if it works on the Mac since Microsoft doesn't provide official OS X support. If any our readers has used it on the Mac, don't hesitate to leave a comment and share your experience. Anyway, kudos to Microsoft for making a webcam that works well in Linux. 🙂
Hardware Specifications
If you want a complete view of its hardware specifications, I recommend that you read this page on Microsoft's website: Microsoft LifeCam Studio - Key Features.
In this review, I would like to focus only on the more important specifications:
Microsoft says that the LifeCam Studio has a 1080p HD Sensor but provides 720p HD recording. That's very true. The LifeCam software records video at 720p and not at 1080p. However, the camera does work at 1080p and I was able to record Full HD video using other software, like Camtasia Studio.
The 360-degree rotation is manual. The webcam doesn't have any engine to rotate it so that i follows a certain objective. However, with the help of the LifeCam software you can zoom in, zoom out or focus the camera to the top, bottom, right or left side of the lens.
Microsoft LifeCam Studio works very well on Skype, both Windows and Linux versions.
The Usage Experience
There is not much to tell about this webcam when it comes to the usage experience. It just works! It does what you expect it to and without issues.
The image quality is sharp, especially in well lit environments. Even in dark rooms, you will get very decent results. The TrueColor Technology with face tracking does it job very well and the webcam will focus on your figure automatically during your video chat sessions.
The only downside is the Microsoft LifeCam software which is a bit on the mediocre side of things. It only allows you to record videos, take pictures, apply some effects to the video output, configure some parameters and zoom. Its interface is a bit on the clunky side and I would have prefered something a bit more modern and elegant.
The settings available for the webcam are not many. However, you might not feel the need to fiddle with them. For example, I was so pleased with the image and sound quality that I need not change anything in the month that I have used it.
Don't imagine that the Microsoft LifeCam software is terrible. It is just not great and it contrasts with the quality of the hardware included in this little but powerful webcam. The functioning of the webcam is not hindered in any way by it.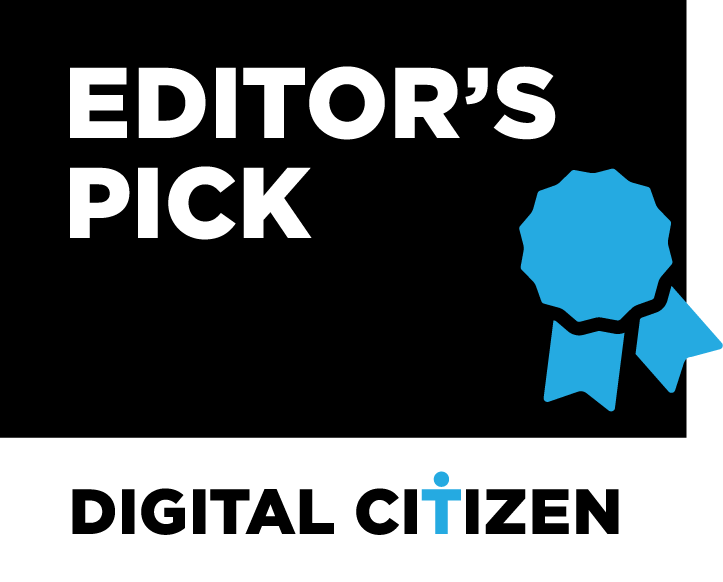 Verdict
Microsoft LifeCam Studio is an HD webcam that works very well and it is relatively affordable. For less than 100 dollars you will get a device that is plug-and-play (even in Ubuntu Linux), delivers HD video recording, very good sound quality and good autofocus. The effort of setting it up is minimal and most users will never fiddle with its default settings. They will use it the way it was set up out of the box. Purchasing Microsoft LifeCam Studio is a safe bet for anyone looking for an HD webcam.