The camera experience on the ASUS ZenFone 3
The ASUS ZenFone 3 ZE520KL has a main rear camera that uses a 16 megapixel Sony IMX298 image sensor. The optical part of the camera is based on a set of six-element Largan lens and offers a large f/2.0 aperture, which should help in getting that selective focus effect everybody loves. The main camera also benefits from Optical Image Stabilization (both hardware and software) and by laser auto-focus tech that's very fast at its job. For low light conditions, there's also a Dual LED flash close by.
On its front side, the ASUS ZenFone 3 ZE520KL features a 8 megapixel camera with an equally large f/2.0 aperture, which fits the purpose of taking selfies perfectly. 🙂 Unfortunately, we couldn't find more details about the image sensor used by ASUS for the front camera.
As you can see in the galleries below, the ASUS ZenFone 3 ZE520KL has what it takes to shoot good photos, especially outdoors, but also in lower lit environments. When there's enough light, the main camera takes very sharp images, with vivid colors and a good contrast ratio. In low light, the Sony image sensor and the image stabilization work together and manage to get good results, although the photos can suffer from a bit of graininess and colors can appear to be a bit washed.
On the same note, the front camera is more than good enough when it comes to shooting selfies, and the beautification features it offers will help when you're going to search for that perfect Facebook photo. We also believe that it's worth noting the large number of photo modes available for you to choose from, as well as the manual mode offered by the camera software on the ASUS ZenFone 3 ZE620KL. Although most users probably rely on the automatic mode, many appreciate the richness of options when it comes to fine tuning how photos are captured.
In the gallery below, you can find a series of photos we shot with the ASUS ZenFone 3 ZE520KL both outdoors, in sunlight, and indoors, in environments with low light. You'll find that we included some landscape photos, some panoramas, close-ups and even a selfie or two, all for you to get a better idea of how the cameras perform on this smartphone.
As far as the video goes, we must say that we were impressed: the ASUS ZenFone 3 ZE520KL is able to record 4K videos at a maximum resolution of 3840 x 2160 pixels and 30 frames per second. However, when recording 4K videos, the image stabilization is automatically disabled so you'll have to do without.
Here's a sample in which you can see how the ASUS ZenFone 3 ZE520KL handles videos that involve a lot of movement. In this case, a better approach is to set the smartphone to record the video at 1080p, because at this resolution, it can also benefit from the image stabilization feature and the results are very good.
In the next video we recorded a static panorama by moving the smartphone while standing still. This is an example of a video with only a bit of movement, so there's no need to hold on to the image stabilization feature, which means that you can put that 4K capability to good use. Here's what we got:
Finally, the ASUS ZenFone 3 ZE520KL is also capable of capturing time lapse and even slow motion videos. You can see a sample of a slow motion video below: 
The photo quality offered by the ASUS ZenFone 3 ZE520KL is good, both in bright light and in low light environments. And we can testify the same about the video quality which benefits a lot from the image stabilization hardware and the software features of this smartphone. All in all, the ASUS ZenFone 3 ZE520KL is not the best camera-phone out there, but at its price range, it's a strong contender in the camera wars.
Android 6.0.1 Marshmallow, ASUS ZenUI 3.0 and bundled apps
The ASUS ZenFone 3 ZE520KL is powered by Android 6 Marshmallow and has ASUS' ZenUI version 3.0 proprietary user interface installed on top of it. The Android 6 Marshmallow is okay, but for a brand new smartphone, we were expecting it to come with the latest version of Google's operating system - Android 7 Nougat. But hey, who knows, maybe the update will come soon. 🙂
On top of the Android operating system, ASUS put their own ZenUI interface skin, which is now at version 3.0. Just like in the past, we really like this skin as it provides a whole lot more customization options than the default Android does. Maybe the most important feature you get from the ZenUI user interface is the abundance of themes which you can download and install with just a few taps. They can change everything on your particular smartphone, from wallpapers to fonts, to icon sets. And, most of the themes available are free, although you'll also find some that cost a small amount of money.
The thing we don't like about ASUS' smartphones, and the ZenFone 3 ZE520KL is among them, is that they have too many apps preinstalled, many of which can't be uninstalled, only disabled. On the bright side, some of the bundled apps are useful and good for some users. In order for you to get a clear idea of what we're talking about, here's the list of the apps you will find on your brand new ASUS ZenFone 3 ZE520KL:
Amazon Kindle - an ebook reader app which you can use to shop and read ebooks from Amazon.

AudioWizard - a settings app that l ets you customize the sound on your smartphone.

Backup - an app that apparently got left behind, as the only thing it can do for you is tell you to open Android's "Settings > Backup & reset" options to backup your data.
Do It Later - helps you create and organize daily tasks, as well as set reminders, notes and other things like that.

File Manager - an app which you can use to see and manage the files found on your ASUS ZenFone 3 ZE520KL. Everybody has to have a file manager on their smartphone, so this is a good a choice as any other.

Flashlight - lights up your smartphone's flash or screen.

FM Radio - lets you listen to the FM radio stations. In order to be able to use this app, you will have to connect your headphones as they also work as a radio antenna.

Gallery - an app that lets you browse and open the photos and videos you take with your ASUS ZenFone ZE520KL.

Instagram - the mobile app of the popular photo-sharing, video-sharing and social networking service.

Laser Ruler - is an app which you can use to measure distances. It relies on the camera's sensors to work and the results you get are precise and fast. However, it only appears to work for distances shorter than 60 inches or 150cm.

MiniMovie - useful if you want to create movies or slideshows using the photos that are saved on your smartphone.

Mobile Manager - an app that acts as a central point for various system maintenance tasks. It gives you a quick overview of your battery and memory use, as well as quick access to the Power Saver battery modes, to the details of your Data usage, the apps are allowed to show push Notifications and so on.

MyASUS Service Center - offers you access to 24/7 support from ASUS.
PhotoCollage - lets you easily create photo collages. If you're into that, you might find this app rather interesting.

Puffin - Puffin is a web browser that, unlike the default Google Chrome browser installed, also supports Adobe Flash, so it might be a good idea to keep it installed if you still visit websites that use the old Flash technology.

Quick Memo - a very simple app for taking quick and simple notes.

Share Link - an app that will help you transfer files between your smartphone and a computer on your local network. You don't have to have a working mobile connection and you don't need a USB cable to do the transfer.
Sound Recorder - a simple app that uses the smartphone's microphone to record sound.

Splendid - lets you personalize the settings of your smartphone's display.

Themes - a portal where you can see, download, install and apply various system themes for the ZenUI user interface. As we already said it earlier, we really like these themes and, from a beautification perspective, they are totally worth it.

Weather - an app that shows you weather forecasts.

WebStorage - is a cloud service from ASUS that offers you 5GB of free storage space.

ZenCircle - a social network that works by sharing smartphone created videos.

ZenFone Car e - a customer service app that provides you with in-device assistance, using FAQs, user feedback, and public forums.

ZenTalk - a forum dedicated to all owners of ZenFone smartphones, which can prove quite useful.

TripAdvisor - an app developed by the popular TripAdvisor travel website, which lets you plan and book your entire vacation.
The ASUS ZenFone 3 ZE520KL is not launched with the latest Android N Nougat, but instead, it comes preinstalled with Android 6 Marshmallow. However, we expect ASUS to provide ZenFone 3 users with an update soon. The ASUS ZenUI 3.0 looks good, it is very customizable and easy to use. The only important downside from a software perspective is that ASUS continues to bundle many apps on its smartphones.
Performance in benchmarks
Now we have an idea of how the ASUS ZenFone 3 ZE520KL looks and works, and we know that it's a pretty darn good smartphone. It's time to put it to the test against some of the most renowned benchmarks for Android:
We started by running Vellamo, which is a benchmark app that's designed to measure the performance of the processor. The first tests we performed are called Vellamo Multicore and they assess the processor performance when it has to handle multiple threads at the same time, like when running multiple apps simultaneously. The ASUS ZenFone 3 ZE520KL had a score of 2434 points, which puts it on the ranking ladder just beneath Samsung's Galaxy S6. However, if you look down the ladder, you will see that it's almost 50% faster than the Nexus 6, which is getting the update to Android 7 Nougat.
The next benchmark tests we ran are also meant to check the processor performance, only this time they measure its speed in single tasks when only one processor core is used. The ASUS ZenFone ZE520KL obtained 1584 points which are not impressive but is a good score nonetheless. As you can see in the image below, it's an almost identical score to that of the Motorola Nexus 6.
We moved on to the gaming tests, which are especially important for those of us who play games on all the devices we can play on, including on our Android smartphones. To measure the performance offered by the ASUS ZenFone 3 ZE520KL, we used the GFXBench GL Benchmark. We only record the results from the 1 080p Car Chase Offscreen, 1080p Manhattan 3.1 Offscreen and 1080p T-Rex Offscreen tests. We do that because we believe the resolutions standardized at 1080p offer more relevant results if you want to compare various smartphones with different display resolutions.
The ASUS ZenFone 3 ZE520KL rendered 202.4 frames in the 1080p Car Chase Offscreen test, which is not very impressive, but it's not that far from what a Google Nexus 5X would give you.
In the 1080p Manhattan 3.1 Offscreen, the smartphone managed to draw 384.1 frames, which strangely enough, appears to be a weaker result than that of ASUS ZenFone 2 its predecessor.
The final gaming test we ran - the 1080p T-Rex Offscreen - is a bit older and less stressful in terms of quality settings, which also means that smartphones usually score better in it. The ASUS ZenFone 3 ZE520KL rendered 1276 frames and, yet again, looks like a poorer performance than what the old ASUS ZenFone 2 offered.
There's either something wrong with GFXBench GL Benchmark, or the ASUS ZenFone 3 ZE520KL is actually a weaker gaming device than its older brothers. Maybe the processor and the graphic chip on this smartphone are optimized more for energy efficiency than for raw performance, or maybe it's just a software issue that's keeping the graphics performance down.
Having ended the raw processing power benchmarks, we moved on to see how the ASUS ZenFone 3 ZE520KL does when it comes to normal day to day activities like browsing the internet. To do that, we went back to Vellamo and we ran its Browser test. When using Google's Chrome web browser, the smartphone managed to get 3424 points - a score that's actually quite good, better than what you'd get from a Nexus 6, but weaker than the performance of a Samsung Galaxy S6 and, more importantly, weaker than that you'd get from an ASUS ZenFone 2. The plot thickens, as they say…
The final benchmark we ran was PCMark's Work battery life test, which measures the battery life during regular activities. The ASUS ZenFone 3 ZE520KL managed to resist for 12 hours and 41 minutes, which is a very good result, better than we expected to be honest. It's also a big improvement over what the old ASUS ZenFone 2 offered - in this test, it lasted for 7 hours and 18 minutes.
Pros and cons
There are more than a few positive aspects of the new ASUS ZenFone 3 ZE520KL:
The price: at this price range is very difficult to find a better smartphone
It includes solid hardware: an octa-core processor plus 4GB of RAM memory are great for this price range
The designers did a very good job and the end result is a smartphone that looks great
The camera is very good for the price range of this smartphone, and the OIS (Optical Image Stabilization) is worth every penny
There's a fingerprint sensor on the back of the device, in a place where you have a natural tendency to put your finger - in a couple of days you'll probably forget about using your PIN to unlock your smartphone
It uses USB Type C, which means very fast transfers as well as fast charging
It's a Dual SIM smartphone
On the not so positive side of things:
The glass on the back of the smartphone is a magnet for fingerprints and smudges
The touch buttons on the bottom of the screen are not backlit
There are many bundled apps, just like on all other ASUS smartphones
The ASUS ZenFone 3 comes with Android 6 Marshmallow, instead of Android 7 Nougat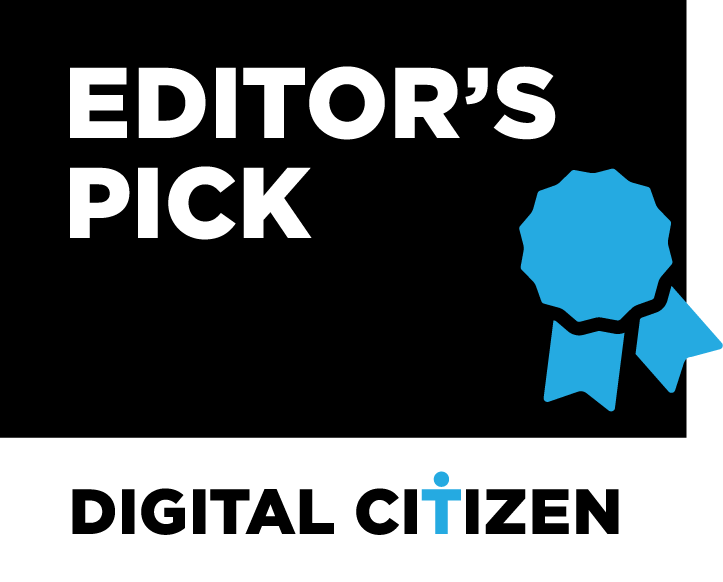 Verdict
The ASUS ZenFone 3 ZE520KL is a great smartphone that delivers a whole lot more than you'd expect from a device in its price range. There's great hardware inside, it has a beautiful design and the camera is one of the best you'll get on mid-range smartphones. Sure, there are a few quirks about it, like its love for fingerprints or the unnecessary bloatware, but they all fade when you put them in balance with all the good things this smartphone has to offer.
ASUS ZenFone 3 ZE520KL definitely a strong contender in the market of affordable flagships. If you want a great smartphone, that looks good and you don't want to spend a fortune on it, you should consider buying the new ASUS ZenFone 3 ZE520KL. You won't regret the purchase!