Many people associate the concept of gamers with teenagers and children which spend too much time on their computers. However, there are many grown men and women who used to play computer games when they were young and they still do, as adults. These people look for keyboards that are great for gaming but also great for typing and doing real work on the computer, like writing documents or doing software development. Unfortunately, this niche of users ( wh ich isn't as small as you might think), has a hard time finding quality keyboards that offer a great gaming experience as well as a great typing experience. Luckily, one of the keyboards that are worth considering by this niche of users is Razer BlackWidow Ultimate Stealth 2016. We tested this keyboard for several weeks and now we are ready to share our experience, in this review:
Unboxing the Razer BlackWidow Ultimate Stealth 2016
The Razer BlackWidow Ultimate Stealth 2016 gaming keyboard comes in a black box with a picture of the device on the front and a hole through which you can see and touch the directional keys on the keyboard, so that you get a feel for this keyboard before unboxing it.
On the back side you have information about the switches that are used for this keyboard and a list with all the hardware specifications, which we will present in the next section of this review.
When you open the box, you immediately see the keyboard, just like in the picture below.
After you unpack everything, you will find the following elements: the keyboard itself, two stickers with the Razer logo, the product guide in several languages and a leaflet with a message welcoming you to the Razer community.
The unboxing experience offered by the Razer BlackWidow Ultimate Stealth 2016 gaming keyboard is a satisfying one, worthy of a premium product.
Hardware specifications
Razer BlackWidow Ultimate Stealth 2016 tries to be a slightly less noisy mechanical keyboard, so it uses orange switches made by Razer instead of green ones. They have a 45g actuation force and, as mechanical keyboards go, they are not noisy. The keys are optimized to offer a satisfactory tactile feel and, depending on where you look, Razer promises a keystroke life span of 60 million or 80 million. For example, on the packaging of this keyboard and on the webpage where they describe the Razer orange switches , they promise a keystroke life span of 60 million. If you look on the official web page of this keyboard , Razer promises a keystroke life span of 80 million. Most probably, the real number is 60 million keystrokes. We believe that Razer should do a better job at communicating the specifications of this product, so that they don't mislead users.
Each key on the Razer BlackWidow Ultimate Stealth 2016 is backlit using the green color and users can create dynamic lighting effects using the Razer Synapse software that must be installed with the keyboard.
As you would expect from a gaming keyboard, all keys are fully programmable with on-the-fly macro recording, with the help of the Razer Synapse software. Also, the keyboard provides 10 key roll-over anti-ghosting, which should be more than enough for most gamers.
This keyboard also offers 1000Hz ultrapolling, which is a technology developed by Razer that heightens the frequency of the keyboard reporting actuation information back to the computer. This should be very useful both for gaming and fast typing. As nice extras, you will find on the right-side of the keyboard a USB 2.0 port and an audio-out/mic-in jack.
In terms of size, Razer BlackWidow Ultimate Stealth 2016 has 17.8 inches (452 mm) in width, 6.74 inches (171 mm) in height and 0.79 inches (20 mm) in depth. It is also quite heavy, weighing 3.04 lbs or 1.38 kg.
In terms of operating systems that it supports, this keyboard works with Windows 7 to Windows 10 and Mac OS X starting with version 10.8.
If you would like to learn the official specifications, go to this page: Razer BlackWidow Ultimate Stealth 2016.
Using the Razer BlackWidow Ultimate Stealth 2016
One of the reasons why we wanted to test the Razer BlackWidow Ultimate Stealth 2016 is because we are interested in using a gaming keyboard that's also great for typing, with backlighting and which is not as noisy as typical mechanical keyboards. We were happy to see that Razer BlackWidow Ultimate Stealth 2016 delivers on all these fronts.
First of all, if you don't play games where you need extra macro keys, Razer BlackWidow Ultimate Stealth 2016 is a great choice. It's very responsive and comfortable to use during long gaming sessions. We played online games and offline games, from MOBA to FPS to RTS. We had no issues in any of the games that we tried.
We also write a lot each day and we don't enjoy keyboards which are uncomfortable for long typing sessions. Razer BlackWidow Ultimate Stealth 2016 delivers on this front too: you can write books on this keyboard without having any health issues. Also, the backlighting is very useful, especially during the night. While Razer offers lots of lighting effects, we appreciated the simple Static once and we believe that most users will prefer it too. It's very practical while the others are mostly fluff that don't provide any real value, only some brief entertainment.
On the back side of they keyboard there are two small plastic feet that you can use to raise the position of the keyboard. We found it more comfortable to type when raising these feet.
The finish on the keys is soft and it feels wonderful under your fingertips. Razer BlackWidow Ultimate Stealth 2016 uses orange switches instead of green ones which makes it slightly more silent than Razer BlackWidow Ultimate 2016. However, don't expect it to be a silent keyboard in the true sense of the word. The people around will still be able to hear your keypresses. They will only be less noisy than those on a traditional mechanical keyboard.
Overall, we are very pleased with the Razer BlackWidow Ultimate Stealth 2016. It's a great keyboard both for gaming and typing.
The Razer Synapse 2.0 software
An important part of the user experience is the software offered by Razer for this keyboard - Razer Synapse 2.0. This is Razer's unified software that allows users to manage and configure all their Razer devices. It automatically recognizes all the Razer devices that you plug into your computer and then it gives you all the options you need for configuring them. We very much like that this software is cloud-based, meaning that, once you log in with your Razer account, all your settings are automatically synchronized and applied across computers and devices. For example, you can take your Razer peripherals with you, plug them into a different computer and have your settings automatically applied once you log in, if there is a cloud connection available.
On our Razer BlackWidow Ultimate Stealth 2016 we were able to use the Razer Synapse to create different profiles for different games and applications, record macros and configure the lightning effects on this keyboard. Razer offers 6 lighting effects, each having one or more parameters that can be further customized. You can choose between: starlight, ripple, breathe, static, reactive and wave. You can also create your custom lighting effects for all the keys on the keyboard or only for a group of keys.
The only downside to these lighting effects is that they can use only the color green. If you want to go wild and use multiple colors, you have to purchase the more expensive Razer BlackWidow Chroma.
One of the features that we appreciate about the Razer Synapse 2.0 software is the fact that it offers statistics and heat maps. You can learn at any time how many keypresses you have made and which are the keys that you press most often. Below you can see a heatmap of our keypresses during the time that we have tested this keyboard. The stats are offered on a per game basis as well as on a global level.
The Razer Synapse 2.0 software is easy to use, highly configurable and it also offers useful information to users.
Pros and cons
We would like to sum the strengths and weaknesses of the Razer BlackWidow Ultimate Stealth 2016 gaming keyboard. Let's start with the strengths:
It's great both for gaming and typing
It's a bit more silent than most mechanical keyboards
The backlighting can be very useful during the night
The finish on the keys feels wonderful under your fingertips
As for weaknesses, it was hard to find any:
The keystroke life span data offered by Razer is inconsistent
You must create a Razer account and install the Synapse 2.0 software in order to enjoy all its features
Some users might prefer backlighting with more than one color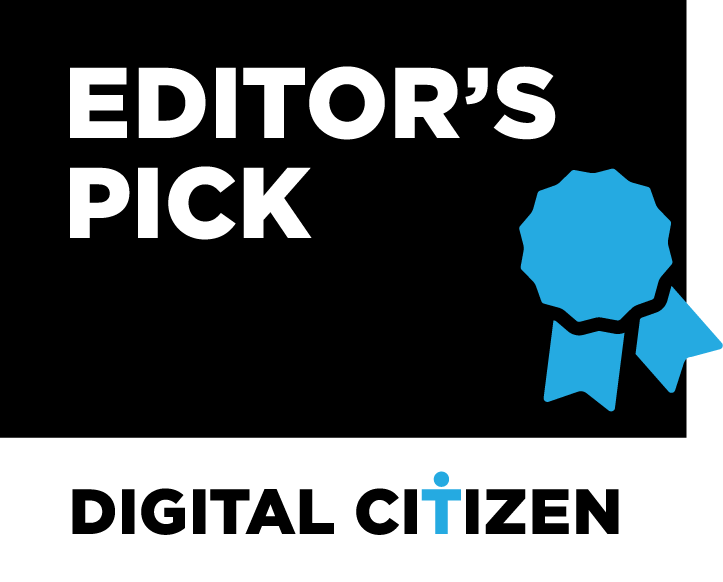 Verdict
In the three weeks that we have tested the Razer BlackWidow Ultimate Stealth 2016 mechanical gaming keyboard, we were very pleased with its performance. We consider ourselves both gamers and writers and finding keyboards that meet the needs of both types of users is not that easy. This keyboard delivers a great experience, no matter what you do: play games, write books, do software development and so on. If you need a solid keyboard, that's very responsive, with simple backlighting that's meant to help you in low-light environments, without any useless extras and fluff, you won't be sorry that you purchased Razer BlackWidow Ultimate Stealth 2016. We highly recommend it to all our readers.