The camera experience on the Huawei P10 lite
Huawei P10 lite has a 12-megapixel rear camera with an f2.2 lens aperture and an 8-megapixel front camera with an f2.0 aperture. The camera app is rich in options and includes photo modes such as HDR (High Dynamic Range), panorama, manual Pro mode, time-lapse, watermark, slow-motion, and others. There is also a range of color filters available and a beautification option which you can use to enhance the photos you take.
Unfortunately, Huawei P10 lite does not have any optical stabilization system, and that means that you must have steady hands not to blur your photos or videos. In general, we liked the quality of the photos we took with this smartphone, especially when we shot photos outdoors in bright light. Huawei P10 lite does a solid job in such conditions. The colors are natural, the photos are not grainy, and the HDR quality is quite good.
On the other hand, when the light is scarce, photos can have washed out colors and can be a bit grainy with a feeling of over processing, as if they have too high levels of contrast and sharpening applied. Here is a sample gallery to see for yourself:
The Huawei P10 lite can film videos at a maximum Full HD resolution of 1920 x 1080 pixels. This is a medium range smartphone so, like many others in the category, it does not offer the option to shoot videos in 4K or an option to optically stabilize the videos you record. That means that videos are often shaky. Here is a sample we filmed, in which you can see what to expect from Huawei P10 lite in dynamic videos that involve a lot of movement:
Here is another video that we recorded with the Huawei P10 lite, in which you can see how the camera does when more static videos are recorded, with little movement involved.
Huawei P10 lite can also shoot videos in slow-motion. These videos are recorded at a VGA resolution of 640 x 480 pixels and up to 120 frames per second. Here is a sample to see what slow-motion videos look like:
The Huawei P10 lite offers a solid camera that can shoot beautiful photos when you have good lighting conditions. However, in low light environments, photos are not so great. As for the video part, it's worth appreciating the fact that you can film in slow motion. However, you must also be aware that you don't get optical image stabilization, so make sure your hands are steady when you record videos.
Android 7 Nougat, EMUI 5.1 and bundled apps
The Huawei P10 lite comes with Android 7.0 Nougat and Huawei's own EMUI 5.1, which is an acronym for Emotion User Interface. EMUI 5.1 feels a lot like Google's launcher, but it does differ in two essential aspects: EMUI is set by default not to use an applications drawer, and it has a slightly different way of organizing settings. However, if you miss the app drawer you were accustomed to in stock Android, you can configure EMUI 5.1 to use it too, which is great. 🙂
Besides the stock Android apps like Chrome, Gmail, Play Store, Maps, YouTube or Photos, Huawei also bundled a range of apps that might or might not be useful to you.
If you want to see them, here is the list:
Asphalt Nitro - A fast paced car racing game that can be a delight for any speed junkie.

Backup - Backups personal data such as contacts, messages, call logs, apps and also multimedia content. You can save backups to an SD card, on the internal storage space, on a USB storage device connected to the smartphone, or on a computer.

Compass - A simple compass app that tells you the cardinal points.

Email - An email client which you can use with Exchange, Gmail, Hotmail, Yahoo or other email services.

Facebook - The app that lets you connect to the very popular social network with the same name, Facebook.

Files - A file manager which you can use to see and access the files you have stored on your smartphone.

Flashlight - A simple torch light app that turns on the smartphone's flash to help you see in the dark.

FM Radio - Lets you listen to FM radio stations that broadcast in your area.

Gallery - Can be used to see the photos you have taken with your smartphone's camera.

HiCare - An app developed by Huawei which provides you with customer care services for your smartphone. You can use it to find information such as the nearest service center, read the warranty policy and check your warranty status, check the manuals and so on.

HiGame - Is an app that lets you download games that Huawei selected for your smartphone.

HuaweiHealth - Provides information about health activities such as the steps you have taken or the calories you have burned.

Instagram - The official app for this social network.

Kingdoms - A game about Mickey Mouse that is probably going to be loved by your child.

Mirror - For when you want to see how awesome you look early in the morning. 🙂

Music - Plays the songs you have stored on your smartphone.

News Republic - Aggregates local news and international headlines from the world's most famous publishers such as CNN, Huffington Post, Fox News, and Quartz.

Notepad - A simple app that lets you make notes.

Phone Manager - Cleans your smartphone of junk files, cache, and malware, and shows you details about the mobile data you used, the app permissions you gave and so on. It is worth mentioning that Avast powers the antivirus.

Recorder - Records sound using the smartphone's built-in microphone.

Spider-Man: Ultimate Power - A game about… Spider-Man.

Themes - Gives you access to a series of themes for your smartphone. There are only three pre-installed on the Huawei P10 lite, but using this app, you can download and use as many as you like.

TOP GAMES - A web link that opens your web browser and takes you to a website with games that were developed by Gameloft and which you can buy, if you want.

TripAdvisor - An app that helps you organize your travels, by checking on reviews and opinions shared by other travelers like you. It helps you find the lowest airfare, as well as the best hotels and good restaurants in your travels.

Twitter - The app for the popular social network based on tweets.

Videos - A simple tool that shows you the videos you have on your smartphone.

Weather - Gives you the weather prognosis for your area or for the one you specify.
We appreciate the fact that the Huawei P10 lite comes with a modern Android operating system - Android 7 Nougat - and we like the EMUI user interface. However, we feel like a few of the apps bundled by Huawei are there just to fill storage instead of being useful. This smartphone would have benefited from a smaller number of preinstalled apps or at least let you uninstall most of them.
Performance in benchmarks
To get a better idea of the level of performance offered by the Huawei P10 lite, we also ran a few benchmarks on it. Here are the results we got:
The first benchmark app we ran was Vellamo, which is an app developed by Qualcomm. In the Multicore tests, which measures the speed of the processor when it runs multiple tasks simultaneously, Huawei P10 lite managed to get 2485 points, which means that it's as fast as an ASUS ZenFone 3, and a bit slower than a Samsung Galaxy S6. This is a good score.
Then we ran the Metal tests from Vellamo, which measure the speed of the processor when it runs a task using a single core. Huawei P10 lite obtained a score of 1597 points, which is also the score we measured for the ASUS ZenFone 3 and almost the same as the one you get from an older Motorola Nexus 6 too. It is a good score, but it does not impress.
Next came the gaming benchmarks, for which we used an app called GFXBench GL Benchmark. We recorded the results measured in the 1080p Car Chase Offscreen, 1080p Manhattan 3.1 Offscreen and 1080p T-Rex Offscreen tests. As you have noticed, we only used the 1080p tests - that is because the resolution is standardized at 1080p and that gives us results that can be compared easier with other smartphones, even if their screen resolutions differ.
Huawei P10 lite rendered 150.5 frames in the 1080p Car Chase Offscreen test. It is a score lower than what we expected and it shows that this smartphone is not the best choice you could make if what you want most is to play 3D games with a lot of visual details.
The second graphical test we ran was 1080p Manhattan 3.1 Offscreen, in which Huawei P10 lite managed to render 261.9 frames. Again, this is a low score, which confirms the fact that this is not a smartphone dedicated to hardcore gamers.
The third and final gaming test we ran was 1080p T-Rex Offscreen, a test which shows you how the smartphone fares in older games with fewer visual details. Huawei P10 lite got 899.3 frames, which is similar to the power of an old Samsung Galaxy S5.
The conclusion of the gaming benchmarks is that the Huawei P10 lite is not a smartphone for gamers, but can run games nonetheless. However, the games you run on it are not going to run at high framerates, and the visual details are not going to be as rich as on higher-end smartphones.
Next, we went on to check the smartphone's performance in what is probably the most common thing everybody does on a smartphone, which is to browse the internet. We used Vellamo again, but this time we ran the Browser test. Huawei P10 lite got 3081 points in this test, and that is a good score which shows that your web browsing experience on this smartphone can only be a good one.
The Huawei P10 lite offers support for 4G data connections, so we measured its performance in this area also. To do the measurements, we used Speedtest, an app which tests how fast your internet connection is. The results we got were not impressive, but we must point out the fact that the 4G signal strength in our area and the transfer speeds offered by our mobile operator are not that high.
One other significant thing about any mobile device, including smartphones, is how long it lasts on a full battery charge. To measure that, we used PCMark's Work battery life test, which measures the autonomy of the battery when the device is running normal day to day activities like browsing the web, working with documents, or editing photos. Huawei P10 lite managed to resist for 9 hours and 3 minutes. It is a good result, and it means that this smartphone should have no trouble staying on for a day, without having to charge it.
All the results we measured in the benchmarks point to the same direction: the Huawei P10 lite is a good smartphone that does an excellent job in browsing the web and other daily activities but also falls a bit short when it comes to playing games.
What is the Huawei P10 lite good at?
The Huawei P10 lite Android smartphone is great at:
Browsing the internet and social networks
Multitasking with all kinds of productivity apps
Keeping you mobile, for it has a rather generous battery that can last for an entire day of use, without having to charge it
Fast wireless connections, as Huawei P10 lite can connect to 5GHz networks that use the 802.11ac standard
Being a fashionable device that looks better than other devices in its price class.
Pros and cons
There are plenty of good things to say about the Huawei P10 lite:
It has a good design that looks great and is easy to adapt to
It has solid hardware inside (octa-core processor, 3GB or 4GB of RAM, 32GB of internal storage space)
It is a Dual SIM (the Dual Standby type) smartphone so you can use it with two different SIM cards
The fingerprint sensor is fast and precise
The camera produces good results when the environment is well lit
It comes with Android 7 Nougat, the latest major version of Android
It has a good price for what it has to offer
There are also a few things that are not so good about the Huawei P10 lite:
The camera is not great when the environment is not very well lit
The graphical chip is not very powerful, so you can't expect excellent performance in 3D games
The glass on the back of the smartphone is a magnet for fingerprints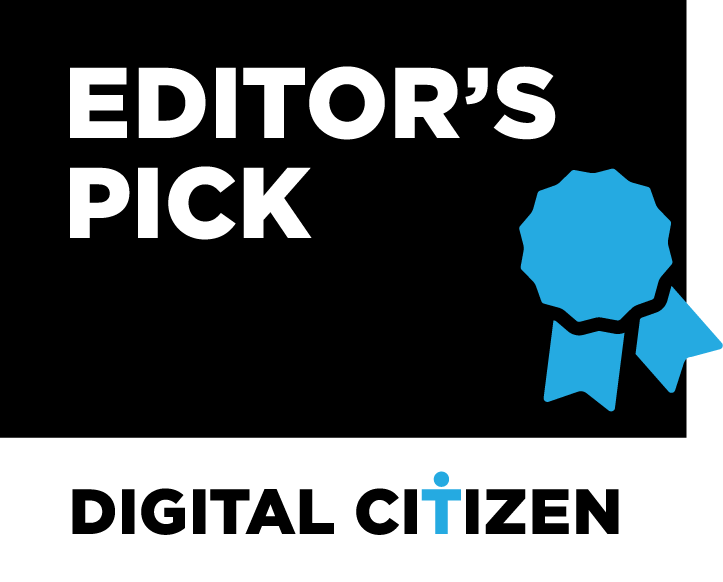 Verdict
The Huawei P10 lite is one of the best mid-range smartphones available today. It is a good looking smartphone, and it does a solid job in daily activities such as browsing the internet, reading and sending emails, working with documents or checking your favorite social networks. It is also a good device if you want to take photos outdoors when you go on a hike or to a picnic. However, the Huawei P10 lite is not the best choice you could make if you want a smartphone for gaming or for taking great photos in all light conditions. If you don't have a large budget and you want a well-rounded smartphone that delivers all the basics you need, in a beautiful package, for an affordable price, Huawei P10 lite is one of the best options you have.