In the last few months, one of my friends went through a severe period of depression and needed the help of his friends and family as well as that of his psychologist. During his treatment, he was asked to keep a mood log, so that he could understand his emotions better and create a baseline of how he feels and deals with depression. For this exercise, the doctor recommended that he use a free smartphone app called Daylio, and since then we have both used this app. Not only did it help with his understanding and treatment of depression but it also helped me understand more about my emotional world, my triggers, and patterns. After a couple of months of use, we both understood how and why we feel in a better way but we also improved how we respond to our emotions. In this review, I would like to tell you how the Daylio app works, what's great and not so great about it and why you should use it on your smartphone:
What is Daylio?
Daylio is a free app for Android that can be used as a mood tracker. Each day, you log your overall assessment of the day, your main activities and quick notes about what happened during the day. You can view a very quick presentation of the Daylio app, in the video below:
At this time, the app is available only on Google Play, here. However, a version for the iPhone is currently under development and anyone who is interested can sign up on a waiting list and be informed when it is available.
The app can be used for free. However, there's also a premium version available, which removes the ads from the app and gives you access to more advanced export features. The premium features don't change what you can do with the app in terms of keeping a mood journal, which is great.
Why should I keep a mood journal?
If you are someone who is dealing with depression or other psychological illness, keeping a mood journal will be one of the tasks that your psychologist or psychiatrist will ask you to do. However, even healthy people can benefit from keeping a mood journal. Here are some of the benefits that I observed:
It helps process your emotions. When you have to log your daily mood, you have to reprocess how your day went and put things into perspective. Evaluating your day, each evening, while you quickly update your log, will give you an avenue to reprocess everything and hopefully learn more about your emotions and how you perceive what happens to you.
It helps reveal your emotional patterns and triggers. Now you finally have real data about how you feel and how you process each day. Daylio asks you to provide notes about your moods which, in turn, help you understand yourself better and see what triggers both positive and negative emotions.
It helps you choose how to better respond to your emotions. I had a week with several bad days and keeping this log has forced me to process things more thoroughly. As a result, I understood my emotions better and I improved my response to those emotions. Therefore, I managed to avoid similar emotions and issues a few weeks later, when I found myself in a similar situation, thus improving my quality of life.
It gives you a sense of progress. Keeping a log and getting to see your personal statistics gives you a sense of progress, especially when you see that, after some time, you know yourself better and you have improved the way you deal with your emotions. After only two months, I have noticed that I have improved the way I deal with certain emotions and, as a result, my life got better with a lot fewer "bad" days than when I started this exercise.
Hopefully, these reasons will give you the motivation to start your own mood journal.
Using Daylio to keep a mood journal on your smartphone
First of all, you can record how your day was and build your own scale of assessment. Below you can see the grades that I use for evaluating each day.
Then, you provide details about the activities that you engaged in each day. The app is populated with a standard list but you can also further customize it by adding your own. The point is to quickly select the main activities that you were involved in during that day and also those that have changed the way you feel, both in a positive and negative way.
You can also add a note that provides more details. Here, less is more. Only write a sentence or two and write more only when you feel compelled to do so because something extraordinary has happened. It's a must that you record strong emotions. We experience a variety of emotions every day, and you can't record them all. So record the emotions you feel strongly about.
Once you build your journal day in day out, you start having a log of all your moods. You can view them as individual entries, like in the screen below or as statistics.
It's quite fun to review your journals. You should do this once a week or at least once a month. You will see how your emotional life has evolved in many different ways: as a monthly mood chart, as a mood count, an activity count, an average daily mood which lists the best and the worst days of the week and which activities go together with which moods. This way you can easily spot patterns and which activities go together with your bad moods and your positive ones. Therefore, you can change what you do, so that you improve how you feel.
Last but not least, you can see stats about your longest "best day" streak in which you recorded nothing but consecutive good or great days. You also have a calendar where you can filter your data by the average mood or the activities you performed. This data too can prove to be very insightful.
The Daylio app is very easy to customize and it gives you access to all kinds of settings. You can personalize the scale that you use for evaluating each day, all your activities and reminders. Also, you can protect the app with a PIN so that only you have access to your data. Another useful feature is the fact that you can make regular backups to Google Drive for your mood data, so that you don't lose it. Unfortunately, these backups can only be created manually and you are reminded of them only once a week. It would have been great for the app to do them automatically, on a daily basis.
The user experience offered by Daylio is very pleasant. The app is very stable, friendly and easy to use. You can get started with using the default settings which are enough for most people. However, if you want to, you can personalize everything as you wish. The only important limitation of the free version is that you can't export data in the CSV format.
Pros and cons
There are many positives about Daylio:
Daylio makes it easy to spot patterns and learn more about your emotions and how you respond to them
The stats and reports that are available are very visual and effective
Daylio is very friendly and easy to use
You can customize just about anything about the way the app works
The app is available in 9 languages
It's free and it's not mandatory to purchase the premium version in order to use the app in an effective manner
The only downside that I identified is the fact that you can backup your data only manually. It would have been great to get automated daily backups.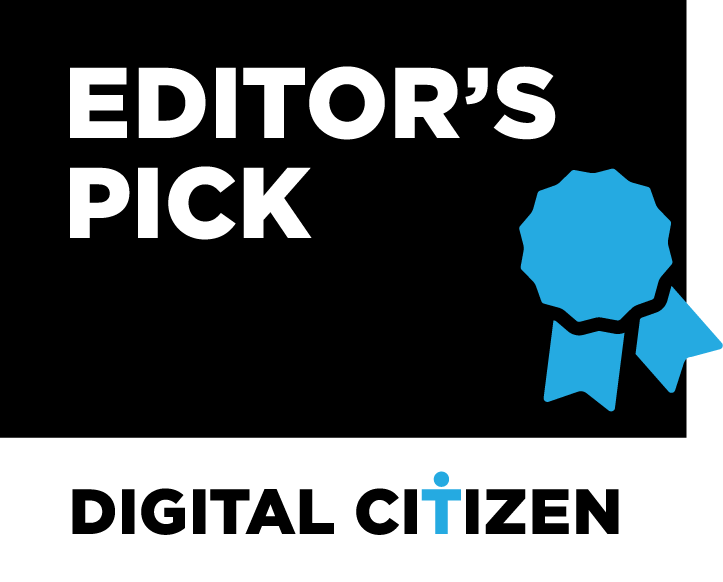 Verdict
Daylio is a great little app that helps you understand more about how you feel each day, your emotional triggers and how you choose to respond to your emotions. After using it for just a couple of weeks you will build a baseline of your emotional behavior and understand yourself better. It's a great idea to use it, even if you are not depressed or don't suffer from any psychological illness. Even healthy people can benefit from using on a daily basis so don't hesitate to give it a try. It's free and you might be surprised at what you will learn about yourself, after only a month of use.